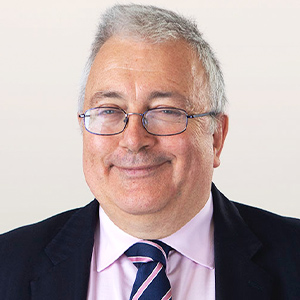 Vice President and Principal Analyst
Speaker's bio
George Lawrie, Vice President and Principal Analyst at Forrester Research advise Forrester's global 2000 clients about supply chain innovation. Before joining Forrester in 2003 he worked in Big 5 consulting and for a variety of software companies in supply chain modernization. He has a Master's degree in Operations Research from Warwick University and holds the Goldratt Institute Jonah certification.
George serves Application Development & Delivery Professionals. He brings to Forrester more than two decades of experience deploying global enterprise resource planning (ERP) applications in complex multinationals. During his five years with Forrester, George has led research into topics such as SAP deployment best practices, ERP consolidation, IT investment prioritization, global data synchronization, and trade promotion management.
Webinar
The New Realities of Supply Chain Risks in a Post COVID Economic Climate
Tuesday, November 10, 2020
English
Available on demand
The first wave of digital disruption enabled brands to sell directly to online consumers — and even allowed manufacturers to engage directly with industrial customers. But many existing supply chains lack transparency and resilience and have proved brittle in the face of increasing customer expectations, disruptions, and new levels of trade uncertainty.
Watch this webinar to learn:
How European companies digitize manual and paper-intensive processes to accelerate and scale their response to fluctuations in demand and supply.
What challenges are associated with gaining visibility into supply chain exposures.
Insights into Forrester's latest research on European companies' plans to reconfigure supply chains for greater responsiveness and resilience in the face of global supply chain disruptions.
Tackle Your Supply Chain's Most Overlooked Opportunity
July 13, 2020
English
Available on demand
COVID-19 forced us to change the ways we work, interact, and conduct business. Most importantly, supply chains had to adapt overnight to make it all work. Over the past year, supply chains upended their operations to remove people and touches from their processes without risking disruption to the delivery of vital goods and services to customers, who were more dependent on them than ever before. Contactless delivery, zero-touch fulfillment, clearances, and supply shortages all have become normalized in the past year, often with quick-fixes, workarounds, and many learning experiences.
This exclusive discussion explores proven techniques and best practices to transform your supply chain into the adaptable, streamlined system your company requires. What you'll learn:
How to gain the visibility and control you need in your content-dependent processes using artificial intelligence adapted specifically to the needs of these processes
How to gain control over exceptions, disruptions, and bottlenecks in your clearance processes
How to streamline your operations and compete against emerging threat