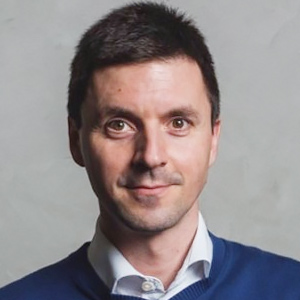 Executive Director Membership and Engagement, DSCI
Speaker's bio
Marko Kovacevic takes business vision and makes it a reality through sound strategy development and execution. He intuitively sees the interconnectivity of opportunities that run through an organization, brings them together into a coherent whole, encourages others to extend their critical thinking, and drives material business advantage.
Marko is an inspirational leader who tells stories that inspire action while at the same time is grounded in business principles that levers the enterprise. Respected as a credible voice in international decision-making circles, Marko elevates companies, provides strategic leadership and advice, and supports organizations to help them achieve their fullest potential. His contribution to business management, politics and government earns Marko a seat at the table wherever he serves.
Currently, as Founder at Signet World, a privately‐held, business transformation and growth company where he spearheads major strategic transformations initiatives and their integration for clients on global market.
Previously, as CEO and General Manager for Trizma Smart Sourcing, Marko led the company's U.S, European and international business development efforts while at the same time transforming the company's added value services, implementing process improvement initiatives, and creating effective product development systems.
Earlier in his career, Marko rose through the ranks of two international NGOs: the Atlantic Treaty Association as its youth Executive Vice-President and as Vice-President of the Atlantic Association of Young Political Leaders. He launched his career at the Atlantic Council of Serbia where he served as Executive Director.
Marko also serves on several professional Boards and Strategic Advisory Committees including the International Association of Outsourcing Professionals, Fidelis World and the Serbian Blockchain Initiative.
Marko is a Harvard Business School graduate where he completed the OPM executive management program as 52nd Generation. He holds a Master's degree in International Business (MIB) from Grenoble Ecole de Management and a Bachelor of Law (LLB) from the University of Belgrade.
Webinar
The New Realities of Supply Chain Risks in a Post COVID Economic Climate
Tuesday, November 10, 2020
English
Available on demand
The first wave of digital disruption enabled brands to sell directly to online consumers — and even allowed manufacturers to engage directly with industrial customers. But many existing supply chains lack transparency and resilience and have proved brittle in the face of increasing customer expectations, disruptions, and new levels of trade uncertainty.
Watch this webinar to learn:
How European companies digitize manual and paper-intensive processes to accelerate and scale their response to fluctuations in demand and supply.
What challenges are associated with gaining visibility into supply chain exposures.
Insights into Forrester's latest research on European companies' plans to reconfigure supply chains for greater responsiveness and resilience in the face of global supply chain disruptions.