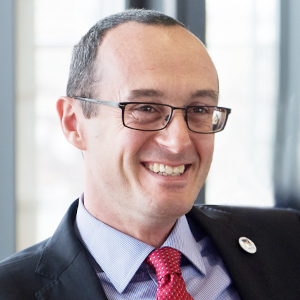 Chief Digital Innovation Officer
Speaker's bio
Matteo Cattaneo is Chief Digital Innovation Officer in Reale Group, overseeing the innovation, corporate venturing, partnerships, digital business and data science challenges for the Group.
Born in 1971, he spent several years in strategic consultancy for financial institutions in KPMG and Bain & Co. In 2005 he entered Reale Group, where he had thereafter covered roles firstly as HR and then as Sales. Before starting the digital transformation for the Group, he has been also general manager for Reale service company (Blue Assistance).
Session
The secrets behind successful digital transformation
November 11, 2020
English
Available on demand
Join two industry experts as they explore the road to digital transformation, from the transition phase through to final outcomes. Get practical, first-hand insights, work out how to overcome challenges and explore new opportunities that come hand-in-hand with a full-scale digital transformation.