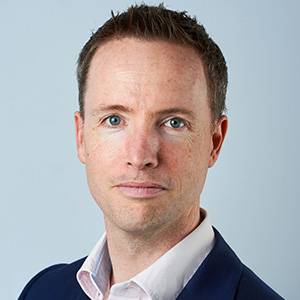 Vice President of Global Business Development 
Speaker's bio
Neil is an internationally experienced strategic leader specialising in helping organisations transform their manually intensive business processes using the latest in innovation from Machine Learning, Intelligent OCR and Robotics Process Automation (RPA).
Webinar
SAP and ABBYY: Upskilling Your Digital Workforce
June 3, 2020
English
Available on demand
As Enterprises and many other organizations are moving at lightning speed in their digital transformation journey; a common business driver is leading to automate highly intensive work associated with the document-centric processes.
Documents such as invoices and other unstructured content require laborious handling by key personnel having to read, double-check, extract data, and then input data into a system for additional processing, taking away critical time needed for these workers. Combining ABBYY FlexiCapture and SAP Intelligent Robotic Process Automation can reduce manual tasks and create efficiencies.
Learn how to improve the customer experience while optimizing your AP and AR operations, and more, including:
How to remove friction from document-intensive processes;
Transforming your invoice processing, and the resulting business value;
Automatically classify documents and extract data;
How ABBYY's technology stands apart from alternative offerings;
How RPA initiatives with SAP and ABBYY can accelerate you to the next level of automation;
The future of intelligent automation.
Driving Next Generation Intelligent Automation with ABBYY and Blue Prism
July 1, 2021
English
Available on demand
No matter where your organization is on its automation journey, you'll want to catch this critical session to learn how the newest advanced technologies can elevate automation efforts to new heights alongside Blue Prism.
See through an example journey ABBYY's next generation offerings in play and find out how:
To quickly identify process candidates with greatest return
It just got easy to understand unstructured content
To auto generate Blue Prism digital workers
Plus, see for yourself how 'democratization' has become a reality, and how easy setup and configuration can put to rest concerns about in-house expertise requirements and mediocre adoption.