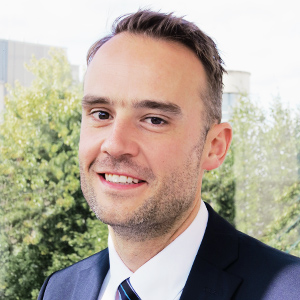 Head of SME
Speaker's bio
Paul Tombs is Head of SME at Zurich, having joined the insurer 18 years ago. Paul has extensive experience across underwriting, marketing, proposition development and general management, leading numerous successful digital deployments and new propositions to market. Paul has headed up both the Education and Local Authority sector practices at Zurich Municipal and has successfully led Zurich through its recent implementation of enhanced ETrade solutions and service improvements.
Webinar
Digitisation: How can insurers and brokers optimise processes for business gains?
Mai 11th, 2021
English
Available on demand
The Covid-19 pandemic has accelerated the need and appetite of both insurers and brokers to embrace digitisation and review their business practices in order to better align with today's 'new normal', where digital services and a seamless online experience are considered essential by consumers and insurance staff alike.
In this webinar, hosted by Insurance Times, a leading panel of industry experts explore how insurers and brokers need to uncover the nuts and bolts of their back office processes and functionality in order to digitally optimise and improve current practices and flows of work. This includes distinguishing between what processes will benefit from automation, as well as understanding where a human touch is still essential.