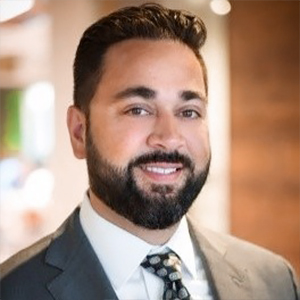 Principal
Speaker's bio
Prashant Karamchandani (PK) is a Director with the Chartis Group in the Revenue Cycle practice. He has over 18 years of experience combining revenue cycle, strategic planning, business intelligence, technology and healthcare consulting expertise to provide innovative solutions required to enhance business and technical operations, accelerate revenue growth and produce actionable change.
Mr. Karamchandani's most recent experience includes oversight and management of numerous revenue transformation assessments and implementation projects for several hospitals, physician organizations and nationally integrated health systems. He recently served as a strategic advisor to key revenue cycle executives at various health systems across the country, helping them focus on improving current state operations and plan for future changes using technology and enhanced operations.
Webinar
How to reduce denials & streamline your revenue cycle processes while working from home
July 29th, 2020
English
Available on demand
Enterprise policies are in place for all schedulers to collect, enter and verify patient and insurance information at point of scheduling, but these processes are not always followed.
With patient and insurance information making up to 55 percent of the data on claims, and hospital programs requiring accurate patient information, these policies are crucial in ensuring providers are managing their data collection process effectively, which will lead to a reduction in denials.
Learning points include:
How to manage your workforce (remote or on-site) with out-of-the-box assessments of all staff performing the scheduling function in the health system to identify broken processes
Within minutes, drill down into where those process bottlenecks occur and why
Analyzing staff and system behavior with evidence-based ROI that can be measured by time and cost savings
Learn real time management of staff and system behaviors to immediately streamline workflows
How to develop reporting to track and trend compliance
Learn how Chartis and ABBYY are we're working together and using ABBYY Timeline's unique Process Intelligence capabilities.