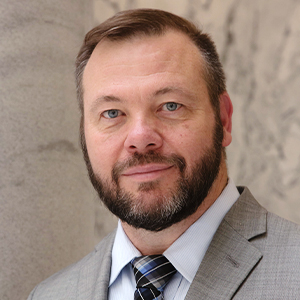 Director of Product Marketing, Digital Enterprise
Speaker's bio
With a research background in Communication Theory, including Semiotics, Linguistics, and Speech Pathology, Reginald Twigg has been in Enterprise Software for the past two decades focusing on automating document processing applications (specifically, Capture and Enterprise Content Management - ECM) with emerging AI, ML, NLP and hyper-automation technologies.
Developing the earliest natural language processing (NLP) applications for ECM, later with Artificial Intelligence and Machine Learning (AI, ML), has led their introduction into Document Imaging and Capture while at FileNet and IBM. Now at ABBYY, a leader in intelligent document processing, he currently manages its enterprise markets for Digital Intelligence and Intelligent Document Processing.
Webinars
Digital Strategies for Banks to Thrive in Today's Crisis and Beyond
June 4th, 2020
English
Available on-demand
The challenges that banks are facing are staggering— overwhelming exceptions in lending, unprecedented threats to KYC/AML, and LIBOR compliance. The tidal wave of COVID-related loan and forbearance applications continues to rise, while the strain of supporting a remote workforce is pushing processes and technology into crisis. Digital transformation is more necessary than ever… and yet investments must be prioritized strategically.
This webinar introduces Forrester's latest research on digital banking and ABBYY's approach to achieving it using Digital Intelligence. By implementing smarter process assessment and automation tools, financial institutions can quickly get a handle on the complex relationships between the people, processes, and content that are most impacted by recent events. This is the critical knowledge needed to set priorities for targeting automation to make an impact today. 
Using Digital Intelligence to Navigate the Insurance Industry's Perfect Storm
June 17th, 2020
English
Available on demand
Unprecedented crises like COVID-19 pose challenges for Insurers at every level, from operations and technology directly to all of its lines of business. Claims in every category increase exponentially – personal loss and life insurance, business disruption, travel and event cancellation, supply chain disruption, income loss – and insurers are having to act quickly to handle both the volume/complexity of claims, their required documents, and adjudicate them against the intricacies of diverse policies and their coverage. With social distancing and contactless business operation as an added imperative, the insurance industry has to make quick smart decisions on where to use technology most effectively to respond to all of these challenges at once.
Digital Intelligence offers a practical quick-response approach to getting a handle on many of these challenges, starting with process discovery that shows both human and content touches, using cloud/virtualization capabilities to gather all necessary data and make recommendations, then target and monitor document automation technologies precisely at their most urgent needs. By helping insurers quickly prioritize their operational and business resources to the urgency of this situation, Digital Intelligence is an essential capability for navigating the industry's biggest operational and core business challenges.
To register for multiple webinars at once, please click here