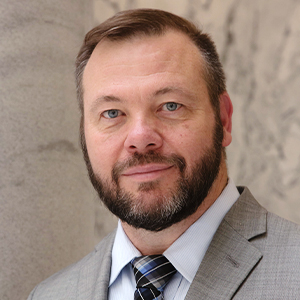 Director of Product Marketing, Digital Enterprise
Speaker's bio
With a research background in Communication Theory, including Semiotics, Linguistics, and Speech Pathology, Reginald Twigg has been in Enterprise Software for the past two decades focusing on automating document processing applications (specifically, Capture and Enterprise Content Management - ECM) with emerging AI, ML, NLP and hyper-automation technologies.
Developing the earliest natural language processing (NLP) applications for ECM, later with Artificial Intelligence and Machine Learning (AI, ML), has led their introduction into Document Imaging and Capture while at FileNet and IBM. Now at ABBYY, a leader in intelligent document processing, he currently manages its enterprise markets for Digital Intelligence and Intelligent Document Processing.
Webinars
Transforming AP Operations: More than Adding Automation, It Requires Content Intelligence
October 29, 2021
English
Available on demand
Due to the Pandemic, Shared Services teams found themselves thrust into remote work with operations that still relied on paper-based processes executed with manual workflows and handoffs. When office doors started to close, documents remained locked inside and new deliveries stacked up in mail collection areas of unattended offices. Working from home became mainstream overnight. Laptops were fired up and so were a host of concerns about how documents and data would be captured, stored, and shared. Although electronic exchange of documents became more normalised, many teams found that their operations were not well-suited to digital business.
The question lies, how has work been redesigned?
Find out during this webinar, reflecting key findings from SSON's Global State of AP Automation Survey in partnership with ABBYY. Industry case studies and subject matter expertise will be shared to provide a reference on how to apply learnings from the results.
During this webinar you will learn how to:
Take a self-service approach to uncover AP inefficiencies
Develop the right strategy for successful AP Automation
Seamlessly integrate with existing ERP systems
Take a holistic view of the AP cycle and maximize efficiency and outcomes
Putting User Experience Back into AP Automation: How Siemens Is Transforming Its Shared Service
May 4, 2021
English
Available on demand
Accounting and Finance have long been high-ROI targets for automation, yet there is still more to be gained. Simply throwing technologies such as robotic process automation (RPA) and optical character recognition (OCR) at the problem is not enough.
A modern approach to transforming this shared service puts user experience, citizen developers, and globalization at the center of design to achieve higher rates of straight-through processing and greater user adoption and scalability across the global organization. Learn how Siemens took this approach with its AP operation to meet tighter SLAs, accelerate its payback, and prepare for rapid growth and change. 
What you'll learn:
How Siemens's modern approach to AP automation changed the game and the success factors for digitization
How putting user experience and citizen developers into the equation yields better results than automation for its own sake
How COVID has changed the game for digital transformation with remote work, technology burnout, and accelerated digitization
The secrets behind successful digital transformation
November 11, 2020
English
Available on demand
Join two industry experts as they explore the road to digital transformation, from the transition phase through to final outcomes. Get practical, first-hand insights, work out how to overcome challenges and explore new opportunities that come hand-in-hand with a full-scale digital transformation.
Getting digital insurance right starts with content
November 11th, 2020
English
10:00AM PDT
Digital Transformation has changed not only how insurers focus on customer experience, but these changes have brought the problem of content – documents, messages, text – to the forefront of problems to tackle. But documents and unstructured content need to be handled differently than in the past. Today, content is no longer just data to be extracted by simple OCR technologies delivered by IT but rather as important information for underwriting policies, adjudicating claims and protecting against fraud and crime. It's important to understand that content provides insight and gives decision-making ability to scaling your knowledge workers and that they need new, more intelligent approaches to processing and gaining insight from it.
AI with Machine Learning are capabilities that can enhance both customer experience and effective execution by helping to understand, gain insights and make decisions at the point in the process where it is needed. Getting digital right in insurance means understanding your content as living in customer experience and critical processes and using intelligent solutions enable its effectiveness as a core capability.
Attend this webinar for insights on:
Underwriting, claims and reinsurance processes run on documents containing both contextual information and data for making decisions
How artificial intelligence and machine learning are changing the way you understand and use content to make these processes work better
Why Process Intelligence -discovering, analyzing, monitoring and alerting around processes- gets you to digitization faster than simply investing into automation
Digital Strategies for Banks to Thrive in Today's Crisis and Beyond
June 4, 2020
English
Available on demand
The challenges that banks are facing are staggering— overwhelming exceptions in lending, unprecedented threats to KYC/AML, and LIBOR compliance. The tidal wave of COVID-related loan and forbearance applications continues to rise, while the strain of supporting a remote workforce is pushing processes and technology into crisis. Digital transformation is more necessary than ever… and yet investments must be prioritized strategically.
This webinar introduces Forrester's latest research on digital banking and ABBYY's approach to achieving it using Digital Intelligence. By implementing smarter process assessment and automation tools, financial institutions can quickly get a handle on the complex relationships between the people, processes, and content that are most impacted by recent events. This is the critical knowledge needed to set priorities for targeting automation to make an impact today. 
Access webinar for North American audience
Access webinar for European audience
Using Digital Intelligence to Navigate the Insurance Industry's Perfect Storm
June 17, 2020
English
Available on demand
Unprecedented crises like COVID-19 pose challenges for Insurers at every level, from operations and technology directly to all of its lines of business. Claims in every category increase exponentially – personal loss and life insurance, business disruption, travel and event cancellation, supply chain disruption, income loss – and insurers are having to act quickly to handle both the volume/complexity of claims, their required documents, and adjudicate them against the intricacies of diverse policies and their coverage. With social distancing and contactless business operation as an added imperative, the insurance industry has to make quick smart decisions on where to use technology most effectively to respond to all of these challenges at once.
Digital Intelligence offers a practical quick-response approach to getting a handle on many of these challenges, starting with process discovery that shows both human and content touches, using cloud/virtualization capabilities to gather all necessary data and make recommendations, then target and monitor document automation technologies precisely at their most urgent needs. By helping insurers quickly prioritize their operational and business resources to the urgency of this situation, Digital Intelligence is an essential capability for navigating the industry's biggest operational and core business challenges.
Tackle Your Supply Chain's Most Overlooked Opportunity
July 13, 2020
English
Available on demand
COVID-19 forced us to change the ways we work, interact, and conduct business. Most importantly, supply chains had to adapt overnight to make it all work. Over the past year, supply chains upended their operations to remove people and touches from their processes without risking disruption to the delivery of vital goods and services to customers, who were more dependent on them than ever before. Contactless delivery, zero-touch fulfillment, clearances, and supply shortages all have become normalized in the past year, often with quick-fixes, workarounds, and many learning experiences.
This exclusive discussion explores proven techniques and best practices to transform your supply chain into the adaptable, streamlined system your company requires. What you'll learn:
How to gain the visibility and control you need in your content-dependent processes using artificial intelligence adapted specifically to the needs of these processes
How to gain control over exceptions, disruptions, and bottlenecks in your clearance processes
How to streamline your operations and compete against emerging threat
Streamlining Logistics Operations through Targeted Process Automation
July 13, 2021
English
Available on demand
This collaborative Panel Session, hosted by Reuters Events, shares how you can...
Overcome the challenge of fluctuating volumes with targeted automation that speeds up document processing for ordering shipments and payments
Build an implementable integration strategy that allows you to connect your physical supply chain with your digital supply chain (e.g., invoices)
Improve the customer experience and manage your employee workload through automation that drives quick wins in terms of accuracy of data entry
To register for multiple webinars at once, please click here