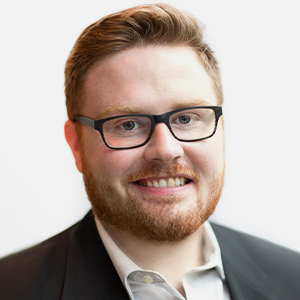 Director of Digital Marketing
Speaker's bio
Ryan is Director of Digital Marketing at ABBYY, where he leads global digital marketing initiatives, promotes the corporate messaging, the web experience, and advances ABBYY's Digital Intelligence positioning. He joined ABBYY after the 2019 acquisition of TimelinePI, now ABBYY Timeline, where he led product marketing and brand strategy. Ryan graduated with a Master's of Business Administration, a Bachelor's Degree in Business Analytics/Informatics and a Minor in Operations Management from Widener University.
Webinar
Digital Intelligence for Insurance 
April 22, 2020
English
Available on demand
Digital Intelligence for Insurance Companies is a necessity in order to understand processes, data and the future of work for insurance providers?
It's time for insurance leaders to identify new opportunities, maximize business performance, and make better use of the data they already capture.
Watch our webinar to learn the next generation of resource solutions and the difference-maker for the future of insurance analytics, delivering business value for internal staff, contract adjusters, third-party support organizations, and other insurance partners.
Build a process control and command center;
100% end-to-end process transparency;
Continuous process improvement;
Predict issues before they happen.