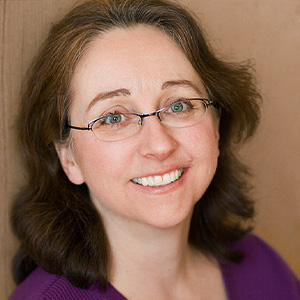 Process Automation Industry Analyst, Column 2
Speaker's bio
Sandy is an independent analyst and systems architect, specializing in digital process automation (DPA), business process management (BPM), the social enterprise, enterprise architecture and business intelligence. In addition to her technical background, she has worked on the business operations end of projects, and is often involved from business requirements and analysis through technology design and deployment.
During her career of more than 20 years, she has started and run successful product and service companies, including a desktop workflow and document management product company from 1988-90, and a 40-person services firm specializing in BPM and e-commerce from 1990-2000. During 2000-2001, she worked for FileNet (now IBM) as Director of eBusiness Evangelism during the launch of their eProcess BPM product, and I was a featured speaker on BPM and its impact on business at conferences and customer sites in 14 countries during that time
Since 2001, she has returned to private consulting practice as a BPM/DPA architect, performing engagements for financial services and insurance organizations across North America, and as an analyst working with BPM/DPA vendors. In addition to writing her blog, she often speaks at conferences about BPM/DPA and digital transformation, and is a contributing author to books on social BPM and adaptive case management. Sandy is the recipient of the 2016 Marvin L. Manheim award for significant contributions in the field of workflow, and the 2019 winner of the Workflow Management Coalition's award for Outstanding Business Transformation Consultant.
Webinar
Using Digital Intelligence to Navigate the Insurance Industry's Perfect Storm
June 17th, 2020
English
Available on demand
Unprecedented crises like COVID-19 pose challenges for Insurers at every level, from operations and technology directly to all of its lines of business. Claims in every category increase exponentially – personal loss and life insurance, business disruption, travel and event cancellation, supply chain disruption, income loss – and insurers are having to act quickly to handle both the volume/complexity of claims, their required documents, and adjudicate them against the intricacies of diverse policies and their coverage. With social distancing and contactless business operation as an added imperative, the insurance industry has to make quick smart decisions on where to use technology most effectively to respond to all of these challenges at once.
Digital Intelligence offers a practical quick-response approach to getting a handle on many of these challenges, starting with process discovery that shows both human and content touches, using cloud/virtualization capabilities to gather all necessary data and make recommendations, then target and monitor document automation technologies precisely at their most urgent needs. By helping insurers quickly prioritize their operational and business resources to the urgency of this situation, Digital Intelligence is an essential capability for navigating the industry's biggest operational and core business challenges.