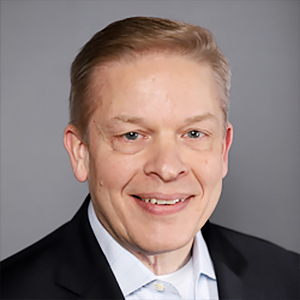 Chief Marketing Officer
Speaker's bio
Scott, a 30-year veteran of the computer industry, has served as President of ABBYY Process Intelligence since ABBYY's acquisition of TimelinePI, Inc. in August where he was a co-founder and CEO. In this role, he oversaw the integration of TimelinePI's process intelligence products (now ABBYY Timeline) into ABBYY's worldwide sales and distribution channels and drove the cross integration of Timeline and the rest of the ABBYY portfolio of solutions.
Prior to TimelinePI Scott co-founded Altosoft, a business intelligence software company that was ultimately acquired by Kofax. Previously he co-founded IntelliFrame Corporation who developed data integration products as well as the InVista integrated workflow and BPM platform which was acquired by webMethods (now Software AG). Scott has also held numerous executive-level positions in technology, marketing and business development roles for public and private companies.
Webinars
The Smart Path to Process Automation Today: Connecting People, Processes and Data
October 22, 2020
English
Available on demand
This webinar explores the evolution of process mining, from its development and refinement at Eindhoven University of Technology to mainstream adoption today, where it is embedded in commercial products and works alongside technologies such as RPA, Business Process Management (BPM) and Analytic Process Automation (APA).  The combined power of these technologies enable organizations to fully understand and improve some of the most complex and variable business processes such as the patient journey, customer onboarding, claims processing, customer service, and more. With access to real-time data about exactly how processes are actually working and the content that fuels them, a human-centered workforce optimization and process automation solution empowers you to gain end-to-end visibility into processes where it matters most: customer experience, competitive advantage, and compliance.
Join Prof. Dr. ir. Wil van der Aalst and ABBYY Chief Marketing Officer Scott Opitz to gain a clear understanding of how continuous advances in process mining are helping accelerate the digital transformation journey with greater insight and agility.
The Journey from Process Mining to Process Intelligence
June 16th, 2020
English
Available on demand
"If you can't measure it, you can't improve it." – Peter Drucker.
Prof.dr.ir. Wil van der Aalst a pioneer, at the vanguard of innovation in the field of data science and process mining, has made it his life work to enable organizations gain visibility to how their business processes actually perform and empower them to make informed decisions to optimize their processes, based on objective and measurable criteria.
Moderated by Scott Opitz, Chief Marketing Officer at ABBYY this webinar will focus on an exploration of the evolution of Process Mining from its foundation at Eindhoven University of Technology to mainstream adoption, embedded in commercial products that now spans across multiple industry segments and solutions, including some of the most complex and variable business processes such as patient journey mapping, customer on-boarding, claims processing and customer service.
This webinar is intended to provide you insights to how continuous advances in process mining will help your digital transformation journey in uncovering and improving your processes, thereby achieving business agility.