As a leader in analytic process automation (APA™), Alteryx unifies analytics, data science and business process automation in one, end-to-end platform to accelerate digital transformation. Organizations of all sizes, all over the world, rely on the Alteryx Analytic Process Automation Platform™ to deliver high-impact business outcomes and the rapid upskilling of their modern workforce. For more information visit www.alteryx.com.
Blue Prism is the global leader in intelligent automation for the enterprise, transforming the way work is done. We're creating value with new ways of working with an intelligent digital workforce that's smart, secure, scalable and accessible to all; freeing up humans to reimagine work.
From repeatable and predictable to challenging and complex, any business process can be automated, in any industry, in every department and across the entire enterprise. The digital workforce can manage tasks wherever and whenever they are needed most.
With a digital workforce, enterprises can:
Merge disparate architectures, systems, technologies, data and communications
Realize organizational efficiencies
Gain operational speed and agility
Maintain security, avoid manual errors and track compliance
Bring new services and products to market faster
Increase ROI from existing IT
Free the human workforce to focus on more creative, meaningful tasks

EXL (NASDAQ: EXLS) is a leading operations management and analytics company that helps our clients build and grow sustainable businesses. By orchestrating our domain expertise, data, analytics and digital technology, we look deeper to design and manage agile, customer-centric operating models to improve global operations, drive profitability, enhance customer satisfaction, increase data-driven insights, and manage risk and compliance. Headquartered in New York, EXL has approximately 31,900 professionals in locations throughout the United States, the United Kingdom, Europe, India, the Philippines, Colombia, Canada, Australia and South Africa. EXL serves customers in multiple industries including insurance, healthcare, banking and financial services, utilities, travel, transportation and logistics, media and retail, among others. For more information, visit exlservice.com
Fujitsu is the leading Japanese information and communication technology (ICT) company offering a full range of technology products, solutions and services. Approximately 130,000 Fujitsu people support customers in more than 100 countries. We use our experience and the power of ICT to shape the future of society with our customers. Fujitsu Limited (TSE:6702) reported consolidated revenues of 3.9 trillion yen (US$35 billion) for the fiscal year ended March 31, 2020. For more information, please see www.fujitsu.com/.
Registration form
If you already registered for the event and received your personalized link, you can view on-demand sessions at any time and as often as you would like.
If you still need to register, fill out the form below for full access to all sessions.
Thank you for your registration!
We will send you an email with the further event details in the nearest time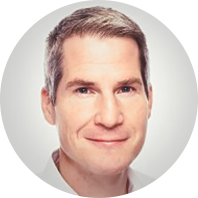 Philip Hechtl
Head of Artificial Intelligence and Digital Service Management

Head of Artificial intelligence and Digital Service Management Our mission is to provide great user experience and improve productivity in an agile workplace.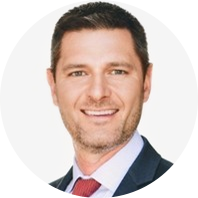 Bruce Mazza
VP, Technology Alliances Program

Bruce is responsible for the Global Technology Alliance partnerships and Contact Center solutions at Blue Prism'. He has over 24 years of experience in leading alliances, sales, product management, product marketing and solutions development.
Prior roles include Americas Regional President at Tait Communications, a global provider of critical wireless mobility solutions for where he led region for all sales and partner efforts, previous to that owned product management and strategy. At Lucent Technology and Avaya, Bruce was instrumental in the evolving Unified Communications and Contact Center solutions for large financial enterprises, government, education and retail customers where he held a variety of software product management, product marketing, and vertical-market focused roles over 16 years.
Bruce resides in Denver, Colorado with his wife, his 21 year old son and 18 year old daughter.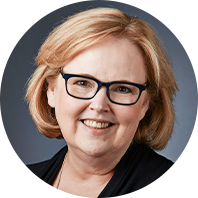 Maureen Fleming
Program Vice President for IDC's Intelligent Process Automation research, IDC

Maureen Fleming is Program Vice President for IDC's Intelligent Process Automation research. In this role, she focuses on a portfolio of technologies used by enterprises to speed up, drive cost out of and support a customer-centric approach to business operations. She especially focuses on the convergence of AI, machine learning and automation and how that combination changes the economics and benefits of process improvement.
With more than 20 years of industry and analyst experience, Maureen worked at both software startups as well as established enterprise software companies. She began her analyst career at Gartner, where she researched technologies that allowed enterprises to create and adopt information assets, particularly real-time information and the associated enabling technologies.
Maureen began her career in technology as a programmer for the University of Michigan, where she has a General Studies degree with concentrations in computer science, economics and journalism.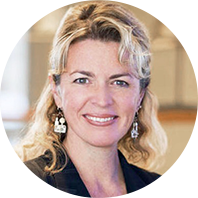 Julie Conroy
Research Director, Aite Group
Julie Conroy is research director for Aite Group's Fraud & AML practice and covers fraud, data security, anti-money laundering, and compliance issues.
Ms. Conroy brings to Aite Group more than a decade of hands-on product management experience working with financial institutions, payments processors, and risk management companies. She spent a number of years as vice president of product solutions with Early Warning Services, where she managed a suite of fraud-prevention services that provided clients with more than US$1 billion per year in loss avoidance. Under Ms. Conroy's leadership, Early Warning launched multiple new solutions to successfully detect and prevent fraud; further, Ms. Conroy was a key member of the team that facilitated the spin-off of Early Warning Services from First Data Corporation to Bank of America, JPMorgan Chase, Wells Fargo, and BB&T. She also led operational process improvements for NextCard, identifying points of compromise and implementing solutions to reduce fraud and operational expenses. She began her career as a research analyst at E*Offering, where she analyzed online financial services and risk management firms.
Ms. Conroy has presented at numerous conferences, including Money 20/20, NACHA, MasterCard Global Risk Symposium, and various vendor user conferences. She has been quoted in numerous media outlets, including The Wall Street Journal, U.S. News and World Report, American Banker, SmartMoney, and NPR.
Ms. Conroy holds an M.A. in International Policy from the Monterey Institute of International Studies and a B.A. in Business Administration from the Michigan State University Honors College, and she is fluent in Spanish.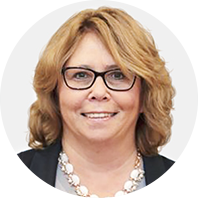 Deb Zawisza
Vice President of Research and Consulting, Novarica
Deb Zawisza is a Vice President of Research and Consulting at Novarica. She has expertise in insurance technology leadership and transformation with over 25 years of experience. Prior to joining the firm, she spent eight years as SVP/CIO for Claims/Loss Control at Travelers Insurance, leading core system modernization, expansion of data and analytic capabilities, Agile transformation and digital initiatives related to property/casualty claims across all lines of business. Deb has also served as CIO/CTO at The Phoenix Companies (now Nassau Re), where she was responsible for all IT functions for life and annuity and investment management. In addition, she has held roles as a Senior Principal Consultant at PwC with a focus on insurance technology strategy and various IT leadership roles at Aetna for commercial P/C, Life and Annuity and pensions. She attended Rensselaer Polytechnic's MBA program and holds a BBA from Adelphi University.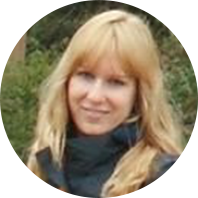 Véronika Aourarh
Head of Cognitive Services Unit, Societe Generale (2018 – today).

Véronika will present a Société Générale solution for communication surveillance to review and analyze multilingual audio and electronic communication channels designed to manage increasing regulatory risks and facilitate alerts' review.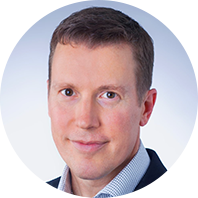 Steve Wooledge
Vice President, Customer & Initiatives Partner at Alteryx (USA)

I have a passion for disruptive technology and building world-class teams to take it to market. I blend my engineering background with direct sales experience to bring a business-minded approach to GTM strategy.
Specialties: Technology GTM strategy, team building, sales-marketing-product alignment, digital marketing, messaging, out-of-the-box thinking, and a sense of urgency to get things done.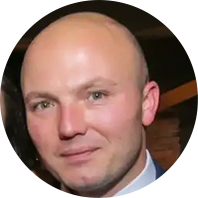 Eric Soden
Managing Partner (USA)

Eric Soden is an analytics professional with more than 16 years of experience in management, technical presales, business analysis, enterprise reporting/analytics, data warehousing, and project management. He has served as a director of consulting services, solutions architect, vendor partner, trainer, and customer. His proven abilities in selling and implementing technical solutions in the private and public sectors help show management teams the value of business intelligence in solving real-world problems.
Before starting Capitalize Analytics, Eric led a division for an IBM partner. While there he directed the strategy and vision for his department including creating vendor partnerships to add value to both parties' offerings. He also led many analytics projects that included ETL, data warehousing, predictive models, and data visualization.
Prior to starting Capitalize, Eric worked at IBM for over five years as solutions architect and account executive for IBM Cognos products, acting as a technical resource for clients evaluating analytics solution. He directed the sales team in demos, proofs-of-concepts, and RFP responses. He later became an outside sales account executive with responsibility for a 12-state territory from pipeline creation to close.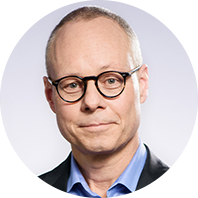 Ulf Persson
CEO of ABBYY Group
Ulf has been instrumental in leading ABBYY Group through noteworthy milestones of growth and innovation including three consecutive years of double-digit revenue growth, a strengthened global presence, and continued expansion and innovation of ABBYY's powerful Digital Intelligence portfolio.
Ulf Persson has been a member of the ABBYY Group Board since 2002. In 2015, Ulf served as Chairman of the Board. In 2017, he was appointed as the CEO of ABBYY Group. Ulf is the co-founder and Managing Partner of Mint Capital. Prior to founding Mint in 2000, he was Managing Director of the $300-million AIG-Brunswick Millennium Fund. In the first half of the 1990s, Ulf managed exports of metals and raw materials from the CIS to European and U.S. markets as head of the Russian office of Axel Johnson and later at AIOC Corp.
Over the past 20 years, Ulf has been involved as an investor and board member in about 20 growth companies including Tablogix (logistics services), jNetx (telecom software), Parallel Graphics (web3D software), Socialist Ltd (social media advertising), 2V Studios (TV content production), Elecsnet (payment services), UCMS (HR and accounting BPO) and MyMoney (P2P car financing).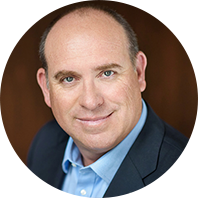 Bruce Orcutt
Vice President of Product Marketing
Bruce Orcutt is a veteran Product Marketing and Product Management executive with over 20 years' experience in Enterprise Software. As Senior Vice President of Product Marketing at ABBYY, Bruce drives global product marketing strategies across ABBYY's entire Digital Intelligence portfolio of products. He's played a pivotal role in envisioning and launching innovative solutions that have improved customer engagement, increased revenue, and enhanced competitive advantage for ABBYY customers.
Prior to joining ABBYY, Bruce was the Senior Director of Product Marketing at Kofax responsible for the go-to-market strategy for all mobile products. He's successfully developed and launched global enterprise software products, apps and solutions for Financial Services, Insurance, Transportation, Manufacturing, and Government organizations that have enabled customers to accelerate transactions, reduce costs and strengthen market positioning. He is a Graduate of Fresno State University.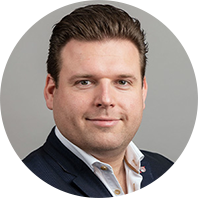 Maxime Vermeir
Head of Customer Innovation
Maxime Vermeir is an expert in data transformation, natural language processing, digital transformation and artificial intelligence technologies. As Head of Customer Innovation at ABBYY, he leads a global team to deliver innovative Digital Intelligence solutions and educate clients on how to best leverage their organization's data and optimize business processes. Prior to joining ABBYY, he was pivotal in deploying digital transformation solutions for clients across diverse verticals, with a particular focus on the intersection of document transformation and the life sciences market. Maxime also founded a startup in the mobile applications space that makes app development accessible and available to all. He holds a Bachelor's Degree in Advanced Networking Technology.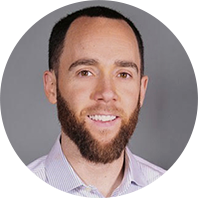 Alex Dibeler
Senior Sales Engineer, Process Intelligence
Alex Dibeler is an expert in business intelligence, process mining and analysis, and process automation technologies. He's worked extensively with process improvement and automation teams at leading financial services, insurance, telecommunications and specialty consulting organizations worldwide. Alex holds a degree in Information Systems Management and Information Technology from Indiana University of Pennsylvania.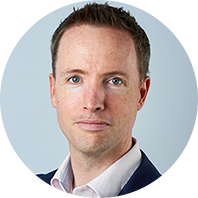 Neil Murphy
Vice President, Head of Global Business Development
Neil Murphy is Vice President of Global Business Development at ABBYY. He's played a pivotal role in developing key strategic partnerships for ABBYY globally, advancing new high-value business solutions, and leading the sales team to propel consistent year-over-year growth. Neil is an expert in working with data capture, cognitive understanding and process automation technologies and has held leadership roles at organizations such as Kodak Alaris and Eastman Kodak. While at Kodak Alaris, Neil was responsible for the start-up and development of AI Foundry in EMEA, a technology start-up within Kodak Alaris focused on the AI and RPA markets. Neil has led projects for a variety of industry sectors including Finance, Insurance, Healthcare and Government focusing on transforming their legacy approach to back and front office processes such as Accounts Payable, customer onboarding, and consumer loyalty.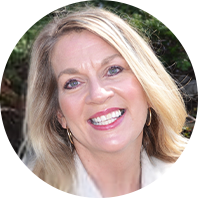 Cheryl Chiodi
Solutions Marketing Manager, Financial Services
Cheryl Chiodi leads financial services marketing at ABBYY, where she works closely with financial institutions to overcome their content and process challenges to improve operational efficiency and achieve customer excellence. Cheryl is an experienced author and speaker on financial services industry trends and frequently delivers keynotes at the Wall Street Technology Association and The Taiwan Academy of Banking and Finance.
Before joining ABBYY, Cheryl led Industry Marketing for Financial Services at Appian and prior to that, held several positions across the business at large organizations such as Red Hat, Akamai, Pegasystems, BAE Systems — Applied Intelligence, and Monitor-Deloitte. Cheryl holds a BFA in Visual Design from UMASS Dartmouth. She lives in Massachusetts with her husband, Derek; son, James; and two dogs, Holly and Bella.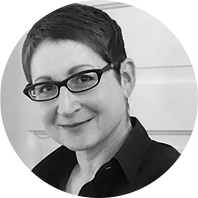 Eileen Potter
Solution Marketing Manager, Insurance, ABBYY
Eileen Potter is the Solution Marketing Manager for Insurance at ABBYY. She has more than 25 years of insurance and insurance technology experience with extensive knowledge of commercial, personal, and specialty lines, including insurance operations on both the agency and company levels. She has worked in independent agency and MGA operations in a variety of roles including commercial marketing and underwriting. Her software background includes systems marketing, sales support, and implementation roles with organizations including Appian, One, Inc., Duck Creek Technologies, and Fiserv, among others.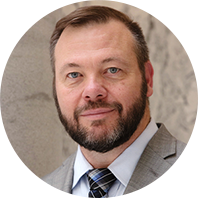 Reginald J. Twigg
Ph.D., Director of Product Marketing, Digital Enterprise
With over two decades of experience in Enterprise Software, Reginald Twigg is an expert in automating document processing applications with artificial intelligence technologies. At ABBYY, he is instrumental in bringing Digital Intelligence and Intelligent Document Processing innovations to enterprise markets, with a particular expertise in the financial services and insurance sector. Prior to joining ABBYY, he spent a decade in senior product marketing roles at IBM, where he introduced the first revenue-generating applications for Cognitive Computing approach to analytics and launched advanced Artificial Intelligence offerings for Enterprise Content Management. He holds a Bachelor of Arts degree from the University of Southern California and a Ph.D. in Speech Communication and Rhetoric from the University of Utah.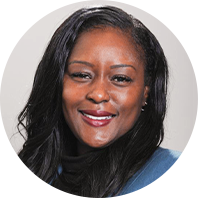 Kenya Smith
Solution Marketing Manager, Healthcare
Kenya brings over 16 years of experience in marketing, solutioning, R&D, consulting, training, and support—all within the healthcare industry.
Kenya's research interests are in the areas of technology and solution integration. The healthcare industry continues to experience a significant degree of consolidation, with healthcare organizations combining to achieve greater market power. Kenya plans to analyze this trend extensively and develop case studies for how ABBYY solutions can help address solution integration deficits.
Kenya is a current Doctoral of Business student at the University of North Carolina in Charlotte. She also holds a Bachelor of Science degree in Information Systems and an MBA from Meredith College. Kenya currently resides in Charlotte, North Carolina, but you can find her visiting friends and family every chance she gets in her hometown of San Diego, California.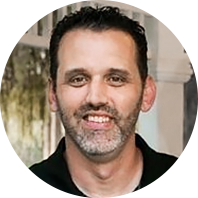 Brian Leblond
Sales Engineer, Solution Consulting, ABBYY
As a Sales Engineer, Brian is a customer-focused technical professional that provides pre-sales support and guidance to customers. He collaborates with ABBYY Sales Executives and partners to develop appropriate customer solution offerings. This includes providing product demonstrations, developing custom demos, and providing expertise in technical conversations. His favorite topic for capture is Natural Language Processing as he is looked to as a Subject Matter Expert in that field.
Brian came to ABBYY in 2019 after a 19+ year career in the Information Technology space with the last 6 years as a FlexiCapture Administrator. He brings to ABBYY a unique perspective of previously being a customer.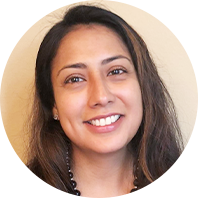 Diana Higginbotham
Pre-Sales Engineer II, ABBYY
Diana Higginbotham is a Sales Engineer on ABBYY's Solution Consulting team. She joined ABBYY two and half years ago and enjoys meeting with clients and providing professional assistance on our technical products and their features. Diana has worked in the IT industry for 10+ years and thoroughly enjoys it. Her experience includes working on both the Product and Services sides of the industry. She enjoys keeping up with technology, learning, and keeping her skills up to date.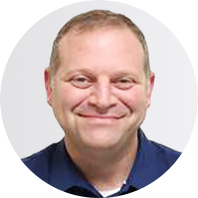 Glenn Rosenthal
Senior Solutions Architect, Team Leader
Glenn Rosenthal is a Senior Solutions Architect and the East Coast Professional Services Manager at ABBYY. He came to the company in 2017, and has over 25 years' experience in the field of Document Imaging and Workflow Design. His areas of expertise include finance and banking, as well as business processing. He has provided services in the roles of technical sales, software development, and product consultancy.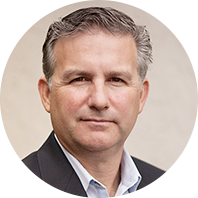 Bill Galusha
Director, Product Marketing - RPA & Data Capture
Bill Galusha is a leader in advancing Content Intelligence innovations, envisioning solutions that empower the citizen developer, and helping build a smarter digital workforce. He's a veteran Product Marketing and Product Strategist executive with over 20 years' experience in managing enterprise software products and solutions. As Director of Product Marketing at ABBYY, he is responsible for spearheading the ABBYY Content Intelligence portfolio and leading marketing strategy in growth markets including Robotic Process Automation.
Prior to joining ABBYY, Bill served at Kofax leading the company's RPA product and marketing strategy. Before Kofax, he was the Principal Product Marketing Manager at Dell EMC where he oversaw the EMC capture, Business Process Management, and case management products and solutions. Bill has also held leadership roles at Mitek Systems and Cardiff Software.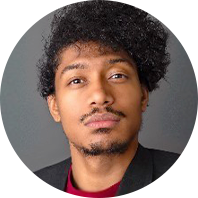 Ezekiel Mathur
Professional Service Consultant, ABBYY
Ezekiel Mathur is a Solutions Architect and Technical Trainer of ABBYY's Professional Services team. He has helped numerous organizations understand FlexiCapture – leading them from a basic level all the way to an advanced level of understanding. He also has developed client-facing solutions by implementing the Process Intelligence Platform – ABBYY Timeline, Natural Language Processing, FlexiCapture for Invoices, and other tools for successful completion of clients' projects. As a polyglot, he also speaks a variety of different languages which allows him to get to know clients at a deeper level, as well as facilitate cross-cultural communication. Above all, Ezekiel enjoys helping you reach your business goals while having a pleasant journey along the way.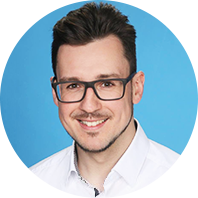 Stefan Schmainta
Innovation Consultant
As Innovation Consultant, Stefan is responsible for supporting strategic customers and partners with finding new and exciting use cases using ABBYY´s latest technologies. His role includes identifying integration possibilities and seeing the bigger picture, leading to new and unexplored revenue streams for both ABBYY and the partner or customer. Stefan has been able to explore different roles in the software industry throughout his career, ranging from development to project implementation, solution consulting, and business development, all of which helps with looking at projects from different angles and perspectives.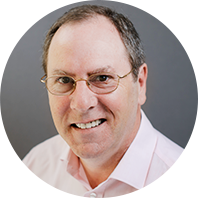 Mark McGregor
Recognized as having specialist expertise in the areas of Process Discovery and Analysis
A former Research Director at leading IT industry analysis firm Gartner, Mark has an extensive background in enterprise architecture, business process management, process modelling, process mining, and change management. He has held executive positions with several technology companies. Since retiring from Gartner, he has worked with clients such as Changepoint, Erwin, Mega, Planview, LeanIX, Signavio and Axellience. Currently he serves as a Strategy Consultant and Advisor to ABBYY and Workpath, while also providing advice to investors and management consultancies on these specialist markets.
Mark has authored or co-authored four books on business and process management, including "Thrive! How to Succeed in the Age of the Customer" and "In Search of BPM Excellence" and "People-Centric Process Management. Widely respected for his knowledge and views on business change, he is the creator of "Next Practice" and has been described as a" BPM Guru," a "Thought Leader" and a "Master of Mindset."
Mark spent much of the last twenty years traveling the world, learning, teaching, and researching the cultural issues of change and how executives perceive business and process improvement. In this capacity, he has taught hundreds of people and been fortunate to interview and interact with many CEO's.
With certifications in Six Sigma, PRINCE2, Sales, Neuro-Linguistic Programming, and Hypnosis! Mark suggests that it is the variety of his studies, which provide the depth he offers to his clients. In his words, "It is the difference that makes the difference."
Connect with Mark via LinkedIn https://www.linkedin.com/in/markmcgregor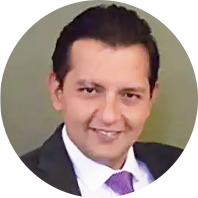 Sumit Taneja
Vice President & Global Lead, Insurance Transformation and HyperAutomation

Sumit Taneja is the Global Lead for Insurance Transformation and Advanced Automation at EXL Digital.
He is responsible for driving transformation leveraging six sigma, Automation, Analytics and AI to drive "Trifecta Impact" of superior business outcomes, greater efficiency, and differentiated customer experience. My role involves complete ownership from Solutioning to Delivery. This includes leading the team of experts with diverse skillsets of Six Sigma, AI/ML, NLP, Automation and Robotics, Advanced Analytics. He believes in challenging the status quo, create a vision of the future and lead the team to deliver on the vision. His role also involves collaborating with our existing and prospective clients to re-imagine and/or digitize their customer journeys to enhance customer experience.
Mark spent much of the last twenty years traveling the world, learning, teaching, and researching the cultural issues of change and how executives perceive business and process improvement. In this capacity, he has taught hundreds of people and been fortunate to interview and interact with many CEO's.
A certified Master Black Belt, Project Management Professional and Alumni of ISB, Sumit has over 20 years of experience in delivering several impactful interventions for clients. At EXL, Sumit is recognized for his thought leadership in challenging the status quo and driving change. Sumit has played various roles in Operations, Process Excellence, Compliance, Consulting, Transitions, Transformation, Capability Development (Methodologies & Software Applications) and led multiple transitions for Utility, Insurance and BFS clients. Sumit has extensive experience in managing and redesigning operations.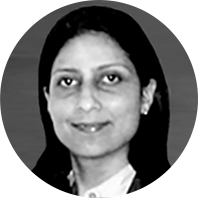 Lopamudra Panda
Vice President & P&C Digital Solutions Leader

Lopa leads the charter for creating industry-focused solutions for EXL P&C Insurance practice. In this role, she is responsible for creating differentiated solutions from concept to execution to solve industry problems by working with cross-functional groups including EXL clients and partners.
In 20+ years of experience, she has led several transformation programs for P&C carriers to deliver tangible outcomes across underwriting, claim and finance operations. She is passionate about harnessing the true potential of data to deliver value to customers and solving problems with simple and practical solutions. In her role, she continues to work with EXL Digital team to create solutions that leverages analytics and AI.
She holds a Masters degree in Physics from University of Delhi, India and has attended change management courses from Ross School of Business and Indian Institute of Management, Bangalore. She is also a certified Six Sigma MBB from Indian Statistical Institute, Bangalore, certified Lean Six Sigma BB from TQMI – Motorola University.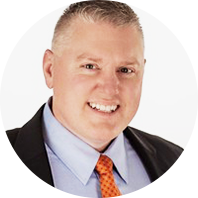 Mark Miller
Vice President of Sales - Enterprise Solutions

Mark brings 25+ years of professional sales and sales management experience. Mark and his team act as guides on our clients' journeys towards automation and value-driven solutions that transform organizations. Since 2010, Mark has assisted our clients in recognizing tens of millions of dollars in value. This has had a significant impact on Naviant's sales growth. In addition to spending time with his family, Mark has a passion for supporting the Second Harvest Foodbank of Southern Wisconsin, golfing and supporting his alma mater, the Wisconsin Badgers.
Community Involvement
Leads Second Harvest Foodbank of Southern Wisconsin Social Media Blitz and fundraiser at Naviant
Fun Fact
Enjoys golfing and rooting for his alma mater, the Wisconsin Badgers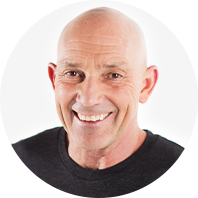 John "Gucci" Foley
CEO, John Foley Inc.
John Foley is a former Lead Solo Pilot of the Blue Angels, "Top Ten Carrier Pilot," a best-selling author and an expert on high-performance teams. As a keynote speaker, John has inspired over 1,000 organizations to increase trust, elevate execution and build a culture of excellence.
No other speaker in the world shares John's life experiences. Through keynote presentations and hands-on workshops, John clearly applies his lifetime of discovery to real-world situations. He has delivered his extraordinary message at over 1,000 events, to over 1 million people worldwide.
John's keynotes, workshops, and programs inspire individuals, teams, and organizations to reach and operate at their highest potential. His high-performance framework is vital for leaders reaching for the next level of success, and his Glad to Be Here® Mindset is a fundamental tool for maximizing possibility and achieving goals.
John Foley's message goes above and beyond expectations. With engaging stories and electrifying videos of Blue Angel aerobatics, his presentations will give your organization a renewed spirit, purpose and energy. John's events inspire, motivate and align teams to improve performance, strengthen teamwork, and thrive with a Glad to Be Here Mindset.
As the founder and CEO of CenterPoint Companies—which provides business performance training to companies worldwide—John knows first-hand how the best of the best excel and continually improve. By thoroughly studying the current climate within your workplace and reflecting on his past experiences, John Foley delivers personalized programs aligned with company culture and event goals. This detail-oriented customization will give your people the experience of a lifetime.
Education and Life Experience
John graduated from the US Naval Academy with a degree in mechanical engineering and was a defensive back for the Midshipmen. As a pilot, John was a "Top Ten Carrier Pilot" six times before becoming a Marine instructor pilot and then a Blue Angel.
He holds three master's degrees:
a master's degree as a Sloan Fellow from Stanford Graduate School of Business
a master's in Strategic Studies from the Naval War College
a master's in International Policy Studies from Stanford University
John was also a Fellow at the Stanford Center on International Conflict and Negotiations and was awarded an honorary Ph.D. from the National Autonomous University of Mexico (Universidad Nacional Autónoma de México).
He has continually reinvented himself, working as an entrepreneur, venture capitalist, leadership expert, keynote speaker, and the best-selling author of Fearless Success.
In 2011, John and his wife Carol founded The Glad to Be Here Foundation to work with charitable organizations close to their hearts. John works with every single client to donate a portion of his fee to a charity of their choice. To date, the foundation has donated over $2,000,000 to 360+ charities in 57 countries around the world.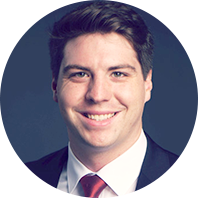 Timo Neff
Team Lead – Automation Designers & Architects, Digitalization@GBS Program, Global Business Services, Deutsche Post, DHL

Timo is part of the program "Digitalization@Global Business Services" at the Deutsche Post DHL Group for 3.5 years. He drove the adoption of process automation technology like Natural Language Processing, Business Process Management, and Optical Character Recognition, before taking on his current role as Team Lead for Automation Designers & Architects. Prior to joining DHL, he gained experience through IBM's multi-year cooperative internship program and received his bachelor's degree in Business Information Technology from the Cooperative State University Mannheim.