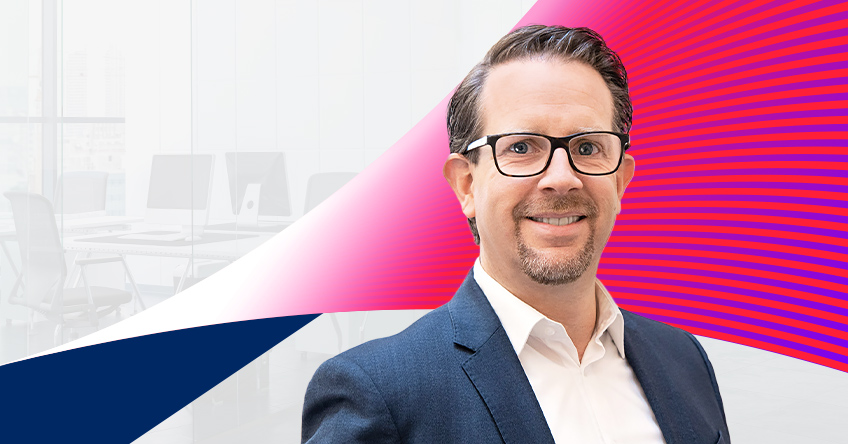 Meet ABBYY's Vice President of Sales for Europe, Markus Pichler. The Munich-based father-of-two joined ABBYY 13 years ago and now has two job titles under his belt!
He spoke to us about his busy schedule driving revenue for the company and what inspires him about being at ABBYY.
Follow us on Instagram and get to know the people at ABBYY
What attracted you to ABBYY, and what is your role?
Firstly, I was attracted to the fact that ABBYY has been a major player in the intelligent automation software market and as such was quickly transforming from a challenger into the leader. We offer software that just about every organization across the globe is looking for. As the leader in Intelligent Document Processing combined with our market-proven Process Mining platform, we are in a unique spot in the Intelligent Process Automation market. I was thrilled to be part of that journey.
Also, I was drawn by the diversity and intercultural environment that ABBYY provides as a global company. It is inspiring to work with people from all over the world!
I'm the Vice President of Sales for EMEA, and I am leading the sales organization across Europe. Recently we expanded our territory and added the Middle East and Africa to form an EMEA (Europe, Middle East, and Africa) team. I spend most of my time focusing on this role, working with a brilliant team of sales and partner managers spread across different geographies. My other hat is to serve as Managing Director of ABBYY Europe. As such, I am responsible for the European entities in Germany, France, Spain, and the Italian PE. That is more of a business and administrative role to make sure we are operating efficiently and are in line with all local requirements.
What was your previous experience before ABBYY?
I have been in the software industry ever since I graduated from university with a business informatics degree. During my first job working for an Enterprise Content Management (ECM) Software company in Munich, I realized that I needed to gain a deeper understanding about the economics of business. So, I went to Australia to obtain an MBA. When I returned from Australia, I started working for Germany's largest media company Bertelsmann, with over 150,000 employees, and was driving contact management/customer relationship management (CRM) solutions for Arvato services.
In 2009, I took the chance to join ABBYY and began working in product marketing. After that, I took over responsibility for the business unit, then moved over to the sales side. Now, I am in my role as a Sales Leader for EMEA and got the chance to be Managing Director for ABBYY Europe. That's what I really love about ABBYY—the opportunity to evolve your skills, meet new challenges, and progress your career.
What inspires you about your everyday tasks?
If you want to evolve personally as well as professionally, you need to take the opportunity and accept the challenge. And if decisions need to be made, don't be afraid to make them.
I get a lot of inspiration from the fact that ABBYY gives us the freedom to decide how to work, how to make decisions, and how our responsibilities are met. It's like being an entrepreneur within the company because you decide on the mechanisms of how to win customers and help the company grow and thrive. This type of freedom is very important to me.
Your top advice to someone working in your field?
We, at ABBYY, are in a unique position now because the Intelligent Automation market provides so many promising opportunities to us—the market is hot, and a great number of enterprises are looking for ways to automate, so there is a high demand for what ABBYY is offering. My advice is to grab that opportunity with open arms, the sky's the limit. In sales, you are spearheading the growth of the company so, as I already mentioned, you can be an entrepreneur within the company and take responsibility to drive your own success. (By the way, if that appeals to you then we have plenty of sales and business development jobs in Germany, France, and the UK. Check out our vacancies below and come and be part of my great team!)
Reimagine your future with a team who champions your success. See all open positions here.
Do you have any hobbies or fun interests?
I try to keep myself fit with jogging. I also love skiing and snowboarding, and luckily, I can be on the slopes within half an hour of leaving my house in Munich (if snow permits).
Family time is very important to me, I have two daughters, aged seven and 11, and they certainly keep me busy with their activities. We play tennis, and they are learning how to play the flute and trumpet. We also love traveling the world, and I cannot wait to get out of Europe for more great traveling adventures with my family.
What's your pet peeve?
I hate being held up in slow traffic, I get really frustrated if I'm not moving fast (but don't worry, there's no road rage!) I also get annoyed if I get a parking ticket—it was never my fault! 😊
Name any inspirational book/movie/music you have recently discovered
I would love to spend more time reading, but nowadays, this is nearly an impossibility for me because of my busy schedule. However, I recently watched a documentary on Netflix "14 Summits: Nothing is Impossible", which really inspired me. I am not a fan of mountain climbing, but seeing a virtually unknown climber reach all 14 summits in seven months is an incredible achievement. Something that nobody thought would be possible before!
Interested in joining the ABBYY team and working with Markus? Please check the vacancies below and apply!
Related open positions
North America [2]
Sales / Business Development
Asia & Pacific [2]
Sales / Business Development
Europe [7]
Sales / Business Development
Services / Customer Support
Subscribe for blog updates
Your subscription was successful! Kindly check your mailbox and confirm your subscription. If you don't see the email within a few minutes, check the spam/junk folder.
Your subscription was successful!