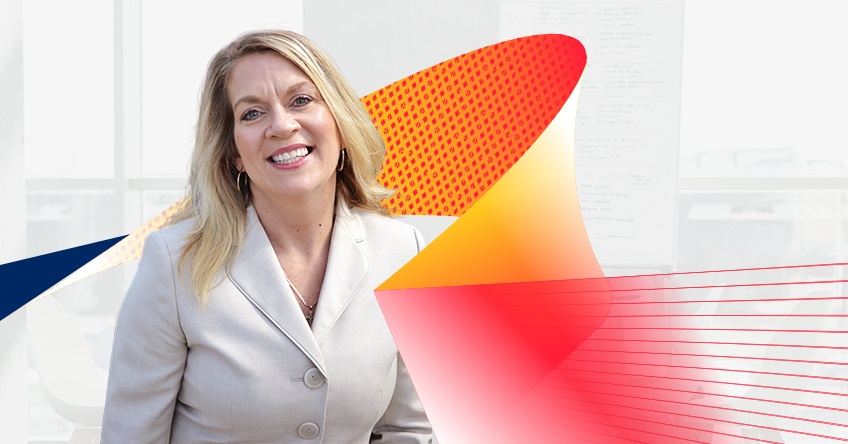 Running her first marathon before fighting cancer, and a year later back on the marathon trail, it's been a challenging time for superwoman Cheryl Chiodi, ABBYY's Financial Services expert. She's currently in training for the Boston Marathon race in honor of her niece, who tragically died of a drug overdose. Thanks to the generosity of friends and family, Cheryl has already surpassed her target of raising $10,000 USD for the Herren Project, a nonprofit addiction recovery program. Learn more about Cheryl, including her role at ABBYY and some top pieces of advice, below.
Follow us on Instagram and get to know the people at ABBYY
What attracted you to ABBYY, and what is your role?
The people. Right from the very beginning, all the people I have interacted with have been genuine and sincere. Every time I meet someone new, I am reaffirmed that ABBYY is an organization of really kind, compassionate, intelligent, and dedicated people. There is a spirit of pride, enthusiasm, and excitement—almost start-up-like.
My title is Solution Marketing Manager, Financial Services. I am responsible for articulating ABBYY's value proposition as it applies specifically to the Financial Services Industry. I create content and messaging to market specifically to the financial services industry. Furthermore, I represent ABBYY at conferences, events, webinars, and industry publications that are targeted to financial services.
What was your previous experience before ABBYY?
Before joining ABBYY, I led Industry Marketing for Financial Services at Appian, and prior to that, I have held several positions across the business at large organizations such as Red Hat, Akamai, Pegasystems, BAE Systems-Applied Intelligence, and Monitor-Deloitte.
Your top advice to someone working in marketing?
Read. Follow marketing experts' blogs, newsletters, and on social media. Know that "Marketing" is a broad term. There are content specialists, like me, marketing professionals that focus on branding, go-to-market, events, partner ecosystems, and so much more—explore all the various facets and find your happy place. Find a mentor, someone you are comfortable talking about uncomfortable things with. Listen. Don't feel the need to fill the air with your voice. Practice active listening.
Do you have any hobbies or fun interests?
Running! I am currently training for the Boston Marathon, taking place on October 11th. Running has provided me with a great opportunity to stretch myself, to do those things that I once told myself I could never do. The running community reminds me of the ABBYY community, supportive people who want to see you do well.
And, there's also motorcycle riding. I have a Ducati Scrambler and an old Harley-Davidson Sportster. I live in an area that was an old farming community, with lots of cranberry bogs and beautiful roads to explore on a motorcycle. It really gives me a great opportunity to be fully present in the moment, with no phones to distract you—just the road and the views!
What's your party trick?
I can usually surprise you with how many 80s and 90s heavy metal and hard rock songs I know all the lyrics to.
What keeps you awake at night?
I sleep quite well. Admittedly, I can get the jitters the night before a presentation at a conference or on a webinar, but I've learned a trick. I keep a pen and paper by my bed, and if something pops into my mind that is keeping me awake, I jot it down and get it out of my head, trusting that I will take care of it in the morning.
If you had one wish come true, what would it be?
I've always wanted to open a community arts center—a place for kids to go after school and on the weekends and grow in their creativity with positive mentors and role models. I envision a space where youth can explore drawing, painting, sculpture, music or become more creative technology users—taking the average 4-6 hours per day that our youth are spending behind a screen and turning it into creative and challenging learning opportunities.
What's your pet peeve?
People who don't take responsibility for their actions and defend and deflect rather than own up to their mistakes. At our ABBYY Reimagine user conference this year, we had a keynote presentation from John "Gucci" Foley—he spoke about bringing an attitude of gratitude into the workplace and adopting a "Glad To Be Here" mindset. I think we've done a great job of bringing that into our team, my manager talks about it all the time.
For instance, I had an interaction with an industry analyst a few weeks ago where I just didn't bring my "A" game. I stumbled and was not very concise in my responses. Afterward, I got constructive and supportive feedback from my manager. I admitted that my performance was lacking and made actionable suggestions for where I could do better the next time. I love that ABBYY provides a safe place to make mistakes and find collaborative solutions.
Interested in joining the ABBYY team? Please check the vacancies and apply! We look forward to hearing from you.
Subscribe for blog updates
Your subscription was successful! Kindly check your mailbox and confirm your subscription. If you don't see the email within a few minutes, check the spam/junk folder.
Your subscription was successful!