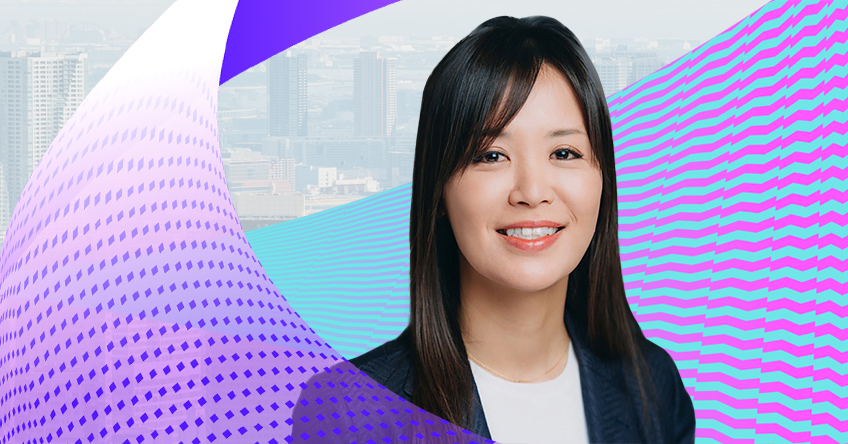 ABBYY recently appointed Mariko Maeda as President and Representative Director of ABBYY Japan Co., Ltd. Her impressive career includes senior roles at Thomson Reuters, Dow Jones Japan, and Automation Anywhere. Outside of leading her team and forming unique growth and go-to-market strategies, she is the co-founder of the Thomson Reuters Salon and is an active member in leading professional organizations such as the Association for Women in Japan.
She took time out of her busy day to tell us more about her role—and with an interest in fortune-telling, she might even tell us a thing or two about ours.
Follow us on Instagram and get to know the people at ABBYY
What attracted you to ABBYY, and what is your role?
I was taken in by ABBYY's amazing technology and the fact that it will change the way people across the world will work in the future. I wanted to be part of that to help organizations from all industries improve productivity.
I am the President and Country Manager for ABBYY Japan. In this role, I lead business initiatives across the whole Japanese market and work with a range of customers from different sectors including domestic and foreign financial institutions, major business corporations, government agencies, leading consulting companies, and channel partners. I have such a talented team helping ABBYY expand in Japan, and it's very exciting to see our growth pick up at such a pace. I'm also passionate about developing female leaders in the Japanese IT market, and often speak at events to support and encourage more women into the industry.
What was your previous experience before ABBYY?
I've been part of the IT industry for the last 20 years, mainly leading sales strategies and revenue growth focusing on solution consulting, operations, and customer experience. I was lucky to work with well-known entities like Thomson Reuters and Dow Jones Japan (Wall Street Journal). I also worked with GreyOrange, a leading company on automated robots based in the US, and Automation Anywhere on robotic process automation (RPA) tools and optical character recognition (OCR) technology.
Your top advice to someone working in sales and business development?
Always have a hunter's spirit and a positive mindset, and ensure you are flexible. Put your goals into words, and they will come true. Also, get people involved and inspired—and don't forget to have fun.
Do you have any hobbies or fun interests?
I play the Japanese instrument Shamisen, a sort of long guitar with three strings, it has a unique percussive sound. I also enjoy Kimono, which is the Japanese traditional dress, so I love to dress up and wear it to wedding parties or to go for a Japanese tea ceremony, called a Sado. When I get the chance, I love cruising out on a boat or fishing for catfish. Also, I have a keen interest in fortune-telling. It's such an interesting principle.
If you had one wish come true, what would it be?
To travel in a space rocket to the moon!
What's your pet peeve?
I don't like the smell of damp laundry. And I don't ever want to hear the words, "That's not my job".
Name any inspirational book/movie/music you have recently discovered
"The Grand Budapest Hotel", which was written and directed by Wes Anderson. It's such an excellent movie, I thoroughly recommend it if you've not yet seen it.
Interested in joining the ABBYY team? Please check the vacancies below and apply!
Subscribe for blog updates
Your subscription was successful! Kindly check your mailbox and confirm your subscription. If you don't see the email within a few minutes, check the spam/junk folder.
Your subscription was successful!