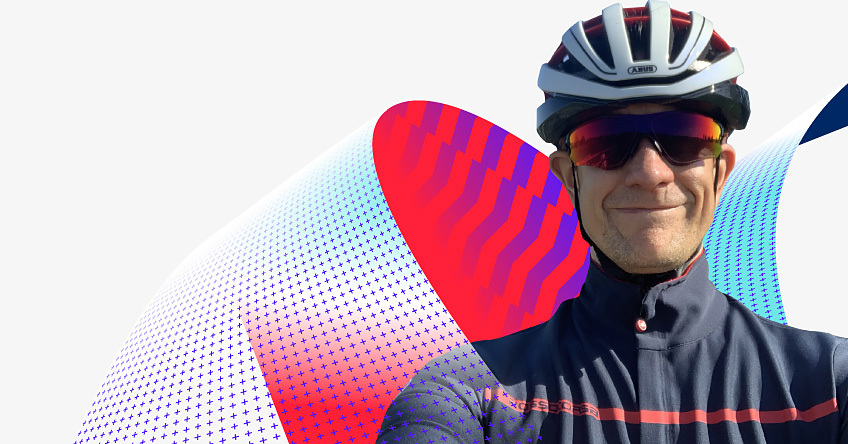 Over 10,000 companies and organizations around the world trust ABBYY, and excellent customer service is one of our core values. What is it like to lead the team in charge of this? Meet ABBYY's Senior Vice President of Customer Excellence Steve Cronin. We asked him a few questions about his role and what attracted him to ABBYY. Here's what he had to say.
Follow us on Instagram and get to know the people at ABBYY
What attracted you to ABBYY, and what is your role?
I was attracted to the fact that ABBYY is a growing organization with inspiring products, and a place where the culture centers around people. Now that I've been part of ABBYY for almost two years, I can truly say that this culture is lived every day.
I'm based out of my home office near Bonn, a picturesque city on the river Rhine in Germany. As the SVP of Customer Excellence, it is my mission to ensure that my team has the ability and the means to provide our customers with an outstanding level of support. My inspiration comes from customer and employee feedback, both good and bad, from seeing the people in my team grow professionally, and the knowledge that everyone at ABBYY is committed to continuously improve.
What was your previous experience before ABBYY?
For over 20 years, I've been working in customer support roles. Starting as an agent supporting business printers, I spent many subsequent years in business-to-business (B2B) software support—first as an engineer, then as a Customer Success Manager before returning to managing various customer support teams. After all this time, I am still amazed how people who are part of the support team do their utmost to turn problems into solutions.
Your top advice to someone working in your field?
I have always been guided by the quote "treat people as you wish to be treated", which has served me well in both my private and professional life.
Do you have any hobbies or fun interests?
I spend a lot of my free time cycling, either dodging rocks and roots in the countryside, eating up the miles on asphalt, or watching various TV shows on my iPad while pedaling on a resistance bike. Outside of cycling, I enjoy spending time with my family.
If you had one wish come true, what would it be?
The obvious one is peace in the world, but I'd settle for being gifted the road bike ridden by the champion of the Tour de France each year!
What's your pet peeve?
Micromanagement.
What inspirational book, movie, music, etc., have you recently discovered?
If you have ever wondered what's in store for the human race, then I recommend reading Yuval Noah Harari's book Homo Deus.
Interested in joining the ABBYY team? Please check the vacancies and apply! We look forward to hearing from you.
Subscribe for blog updates
Your subscription was successful! Kindly check your mailbox and confirm your subscription. If you don't see the email within a few minutes, check the spam/junk folder.
Your subscription was successful!