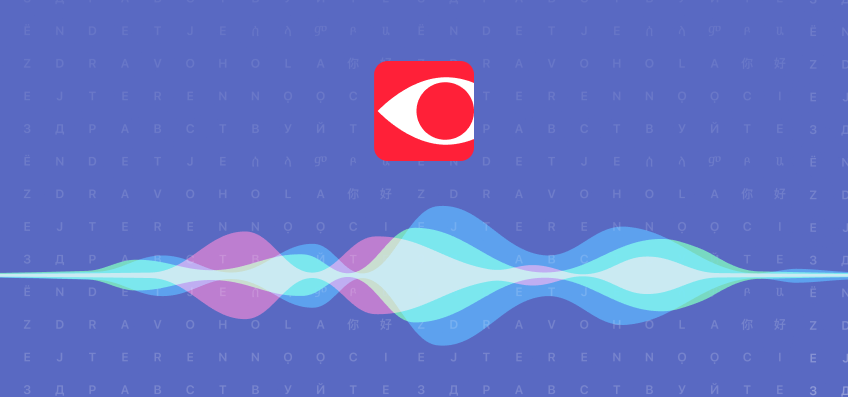 Hello to all the apple and Apple lovers out there! It's apple season – in every sense. In the previous post we told you about the new iOS 10 features of FineScanner. Now it's Business Card Reader's turn!
1. BCR for iMessage (only for free BCR ver.)
iMessage is away to communicate with people. Meeting a person, establishing a connection is an integral part of this communication."So, let's add a card exchange function to iMessage," we thought. As a result, now you can send your business card to your new contact not just by e-mail, but by iMessage, without even leaving the app.
To activate this feature:
Update your device to iOS 10, then update BCR to the latest version (today it's 8.28) on the App Store
Open dialogues window in iMessage
Tap the App Store button next to the text field, then tap Store
Tap Manage button at the top of the screen
Enable BCR
To send your card via iMessage:
Tap the App Store button next to the text field and choose BCR
Choose your card or make a new one (check "My cards" folder)
Your contact will get your card in VCF format and will be able to save it to their Contacts immediately. It's very easy and saves you a lot of time!
 2. New features of BCR for Apple Watch
We've learned the ins and outs of WatchOS 3 to make BCR for Apple Watch even more useful.You can add the BCR complication to the Watch face, and you will be able to see your last scanned card and the number of cards you have in the app. A tap on the complication opens BCR. Besides,every new card you scan with your smartphone is now immediately available on your Watch, thanks to the new algorithm.
3. Back side recognition and more...
In addition to the iOS 10 updates, we've added some cool features for your productivity and convenience:
Now you can scan both sides, BCR will save recognized data from the back in the Notes of the digital card.
BCR saves the date and time of scanning in the Other section of the digital card.
Update your devices to iOS 10, download or update our BCR app, try our all-new features, and don't forget to leave a review on the App Store.
Let's celebrate the latest tech together! It saves us a ton of time, makes our lives so much easier and gives us the opportunities we couldn't even dream of in the past.
Subscribe to our newsletter
Enter email and get FineReader PDF Mobile with 1 month premium for free!
Your subscription was successful! Kindly check your mailbox and confirm your subscription. If you don't see the email within a few minutes, check the spam/junk folder.
Your subscription was successful!