Harnessing the Power of Digital Intelligence to Help Insurers Meet Their Goals
COVID-19 unexpectedly disrupted insurer operations in 2020, prompting an overnight shift to remote work and virtual customer engagement. In 2021, insurers—now understanding the new reality—are focused on how they can rapidly transform key quoting, underwriting, and claims processes in this new business environment. Digital capabilities are table stakes, but Digital Intelligence is what will set insurers apart—helping them control costs, increase efficiency, improve accuracy, and deliver a superior customer experience.
In this session we'll discuss insurance industry challenges and priorities, and hear Novarica Analyst Deb Zawisza discuss trends and predictions, including why technology investments drive productivity and sales growth for insurers, the importance of an active business and IT partnership for successful transformation projects, and other key points and findings from Novarica's recent research.
Featuring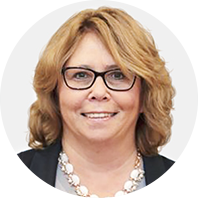 Deb Zawisza
VP of Research and Consulting
Novarica