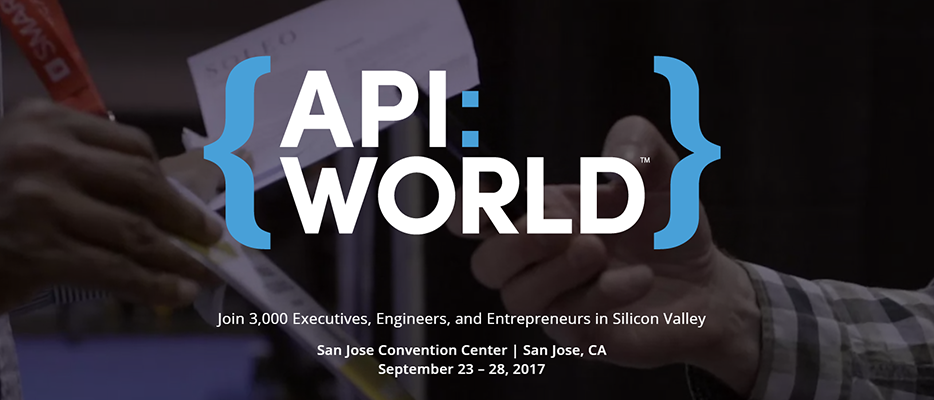 ABBYY will be demonstrating the latest mobile capture and cloud technologies available for developers and innovation teams alike at #APIWORLD17. API World is the largest vendor-neutral API conference and expo and is dedicated towards facilitating knowledge, peer-to-peer networking, and trust between the developer community and the attending API providers.
Join ABBYY in Silicon Valley for live technology demonstrations
ABBYY will attend because it provides technology, services, and solutions to action information in the cloud and on mobile devices for developers, innovation officers, and enterprises. It's a global company that's dedicated towards setting the standard in content capture, AI and innovative language-based technologies that integrate across the information lifecycle since 1989.
Presentation and technology preview
During the session, ABBYY will cover the following topics:
Customers: The Challenges of Engagement & UX
Mobile + Cloud: Live Demos (Receipt Capture & Real-Time OCR)
Moving Forward: Platform of SDKs & Solutions
Here is a look at how ABBYY's Receipt Capture SDK (RC SDK) captures and processes receipts from a mobile phone:
API world exemplifies the power of the API-driven economy
API World puts API Innovation, API Design, API Strategy, and API Services on center-stage. This event covers topics such as Artificial Intelligence (AI), Mobile, Cloud, the Internet of Things (IoT), Data Capture, Natural Language Processing (NLP), and Machine Learning API's.
ABBYY technologies save 970 million man-hours every year
Developer and innovation officers looking to the future of automation will get a firsthand look of ABBYY's mobile capture and cloud technologies.
By reducing the need for manual labor, ABBYY SDKs, Services, and Solutions save nearly 1 billion hours a year of working man-hours:
Featured speaker and Head of ABBYY's SDK Product Group, Semyon Sergunin, notes:
I believe that people are intelligent and creative, but unfortunately, they have to waste their precious time dealing with laborious repetitive tasks, which prevent them from reaching their full potential. At ABBYY we help to solve it. We build technology for capturing information from analog or digital sources, and making it actionable: searchable, analyzable, ready for making decisions and taking actions.
Tens of thousands of software developers have integrated ABBYY's OCR into their own applications, services, and solutions that have processes more than 9.3 billion pages every year:
Join our session at #APIWORLD17
ABBYY's latest mobile capture and cloud technologies for reading receipts, card numbers, codes, signs and any other alpha-numeric data on mobile devices:
Tuesday, September 26 • 10:25am - 10:50am
Creating Value Through Your Mobile App with Real-Time Data Capture
Looking for more? Join us at #ABBYYSummit17
If you can't make it, be sure to register for the ABBYY Technology Summit this October 25-27 in San Diego, CA. This year is even more exciting, check out last year's highlights here:
Subscribe for blog updates
Your subscription was successful! Kindly check your mailbox and confirm your subscription. If you don't see the email within a few minutes, check the spam/junk folder.
Your subscription was successful!