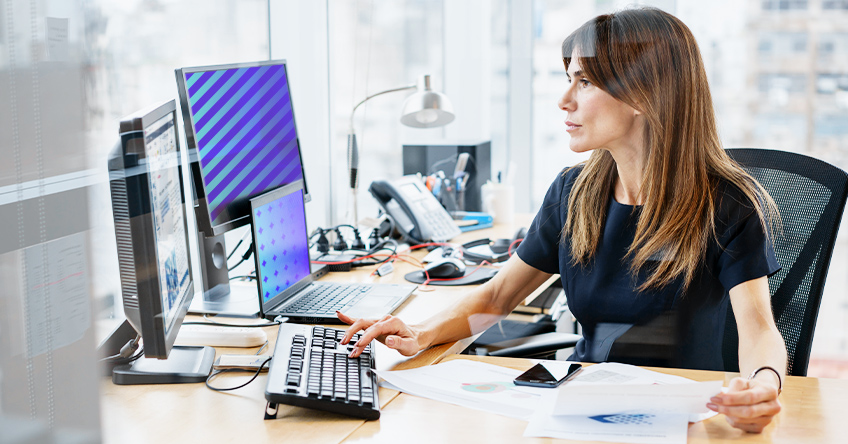 Anthony Macciola, Chief Innovation Officer (CIO) at ABBYY, is a seasoned tech visionary with more than 45 patents and over 30 years of experience in software, hardware, and algorithm development. His latest article on Forbes outlines key points to examine when considering whom you should trust with your document processing.
Forbes article: Whom Should You Trust With Your Document Processing?
Businesses looking to increase efficiency and customer satisfaction utilize Intelligent Document Processing (IDP) as an essential part of their hyperautomation strategy. When evaluating IDP technologies, "whom you trust with that data shouldn't be a compromise between performance and innovation", notes Macciola.
Insights in this article include:
Challenges with traditional, on-premises document capture platforms
How accuracy and trust in information quality is a consistent challenge for automation startups and vendors
Limitations of tech giants, from both a portfolio and end-user perspective
Plus, four tips to ensure you're trusting your documents to the right partner
Revolutionizing Intelligent Document Processing for enterprises
At ABBYY, developing innovative products may be our core business, but your trust in us is fundamental to our success. That is precisely the reason we are committed to delivering the highest standards of security. Keep reading the related blog post, ABBYY's Commitment to the Highest Standards of Information Security, for more information.
With ABBYY Vantage, a low-code/no-code Intelligent Document Processing platform, adding automated document processing to any process is made simple and accessible. Ready to expand automation to process invoices, tax forms, receipts, bank statements, shipping documents, and more? Watch the ABBYY Vantage Broadcast to get started. 
Are you located in Europe? Feel free to register for whichever may apply to you: United Kingdom, Germany, France
Subscribe for blog updates
Your subscription was successful! Kindly check your mailbox and confirm your subscription. If you don't see the email within a few minutes, check the spam/junk folder.
Your subscription was successful!