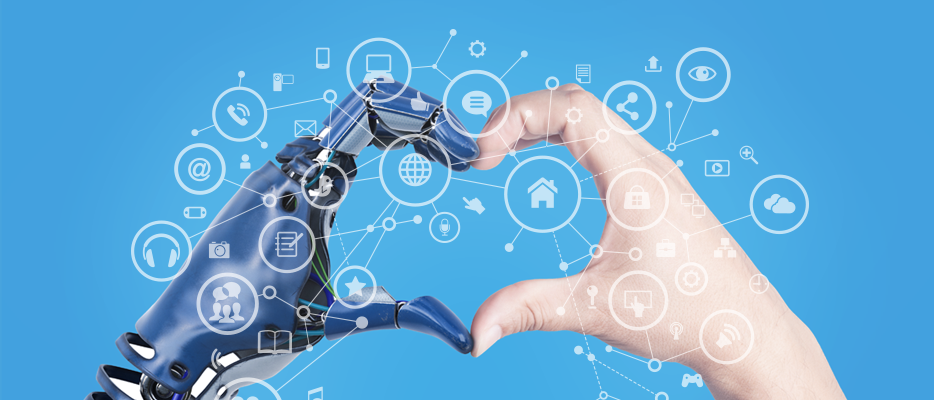 It's a well-known fact that communication styles differ from generation to generation. Not only do gadgets change but also people's behavior, and the way we spend time and interact with each other. "Ten o'clock postman, bring me her letter," as goes the song by Secret Service. "Call me on the phone, I'm always home," sang AC/DC.
Letters and telegrams were the reality of baby boomers in their youth. Home phones and answer machines were a fact of life for Generation X. Generation Y were born to mobile phones, e-mails, SMS, messengers and voice messages.
What we were used to in our youth influences the way we behave even once communication technologies have evolved. Those used to phones are unlikely to check messengers as regularly, and would rather leave important discussions for a phone call.
But a little-known fact is that different approaches to communication in different age groups can be an important enough factor to force people to leave a workplace.
Most people recognize three generations in today's workplace: Generation Y or Millenials (ages 18 to 29), Generation X (ages 30 to 47) and baby boomers (ages 48 to 65).
A Kelly Global Workforce Index survey said that baby boomers -- particularly the older members of this generation -- are sometimes intimidated by technology and the ways that it has changed communication. The youngest Gen X-ers are more apt to embrace technological changes, while Gen Y are perhaps the best-prepared to embrace the ways that technology can impact communication. Unlike baby boomers and Gen X, consistent technological advancements during the youth of Gen Y members makes adapting to new communication technologies much more natural.
However, Gen Y – or millennials – being able to quickly adapt to new communication technologies does not mean they enjoy the communication in the first place. In fact, millennials plan to use robots, one such new technology, to avoid human interaction at work, as revealed by research commissioned by ABBYY. The research, of 1,200 employees in the UK, found that 17% of 18-34 year olds hate speaking to customers, yet only 4% of over 55s felt the same. What's more, 1 in 10 (10%) of 18-34 year olds would delegate speaking to customers to robots, again compared to only 4% of over 55s. Millennials were far less interested than their older colleagues in speaking with customers – 17% regard it as one of their most hated tasks, over four times more than those over 55 (4%).
It is interesting to note that Gen Y, while hating and wanting to outsource human interaction, find it an important part of their work – and think that robots would be better at it, demonstrating low confidence levels in their own communication skills. In comparison, baby boomers show much more confidence in themselves as workers – indeed half of over 55s don't believe a robot could do better than them at tasks, compared to only a third (34%) of 18-34 year olds. The older generation are also much less willing to hand over certain tasks to robots, with 44% of over 55s claiming they wouldn't delegate any tasks to robots.
"So the challenge for modern organizations is no longer simply what to do when faced with multiple generations in their workforce. Now, the most pressing question is: how might employing robots make this even more difficult? First of all, as Neil Murphy, VP Global Business Development at ABBYY says, "its important to understand which tasks require human-to-human interaction and which don't, and educate staff on how to make the most of their time alongside automation."
It is generally considered that having diverse age groups at work is good for innovation and creativity, as they offer both skills and experience. This is mirrored in the fine balance between human and robot employees, who work better and create more business value together than in siloes with no collaboration. Humans are more creative and are better at interaction, while robots are not prone to human mistakes, don't get bored and demotivated and can work without holidays.
Knowledge of employees' differences in communication and different attitudes towards robots at work can help companies build a successful diversity strategy. The most successful strategies will not only address different age groups and their attitudes to communication, but also the many different attitudes to automation at work.
Subscribe for blog updates
Your subscription was successful! Kindly check your mailbox and confirm your subscription. If you don't see the email within a few minutes, check the spam/junk folder.
Your subscription was successful!