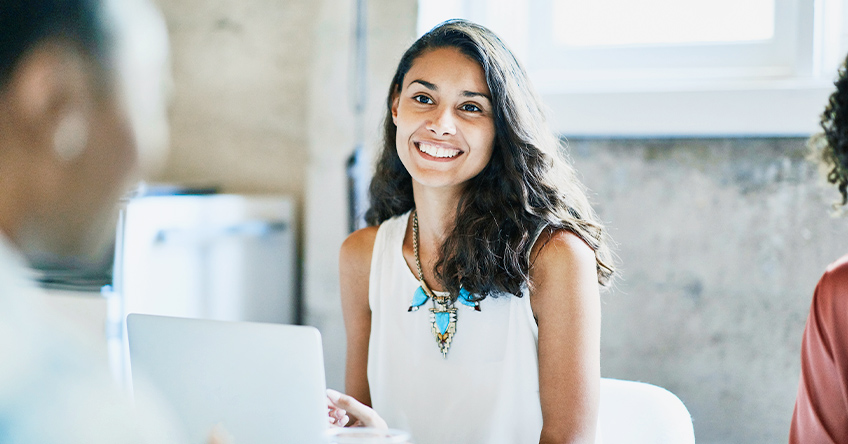 Content classification provides context-sensitive analysis and automation for organizing unstructured content. This type of Intelligent Document Processing (IDP) can be used to sort documents, detect specific types of documents among all input variables and images, and assemble pages into documents.
Getting the right information to the right person at the right time is key in today's fast-paced world, but the majority of the content that businesses rely on is unstructured, which hinders businesses from leveraging machine-based processing and automation.
Sven Diedrich, Director Business Unit Technology Licensing at ABBYY
How does content classification work?
ABBYY Intelligent Document Processing solutions help you organize semi-structured and pure text information and enable automatic content classification. ABBYY brings sophisticated natural language processing (NLP) and data capture technologies to users through an easy-to-use interface, making classification easy for any user.
In principle, the classification technique in Intelligent Document Processing consists of three steps:
Preparing data sets for classification training
At this step, the requested document classes are defined. For each document class, several document examples—with similar appearance and/or content—are selected. With the help of machine learning and NLP algorithms, ABBYY technology analyzes the training documents within each document class and defines parameters that should be used to identify the respective document class.
Training the Classification Model
Information about document classes and respective parameters is imported into the Classification Model, and the Classification Model is trained during this step. The model can use Image Classifier, Text Classifier, or a combination of both. The performance can be optimized by defining the balance between high recall and high precision. Cross-validation of data is available to test the quality of the Classification Model.
Classification deployment
During the classification process, the Classification Model analyzes each incoming document. To correctly determine the document type, the Classification Model calculates requested parameters for each document and compares them with the information it received during the training step. Developers can create a routine, allowing users to flexibly update the training data set and re-train the Classification Model.
In addition to the information about detected document categories, the information about the probability that documents belong to them is provided. The probability information can be used to determine the next processing steps, such as forwarding documents to the relevant company departments or re-classifying them.
How does this help you?
Automatic text classification is the surest way to organize and prioritize information so that knowledge professionals can access the information they need.
Identifying policy violations and uncovering hidden risks
Identify policy violations in different data assets. Find documents that are floating through your organization or reside in data silos and can potentially bring risks.
Generate additional metadata out of the archived content and let your knowledge professionals easily and quickly search and retrieve critical content via a new interface.
Keeping big content under control
Automatic document classification enables you to identify data that should be discarded or archived at a targeted, granular level.
Document classification use case: Healthcare industry
Today's circumstances make it more necessary than ever for healthcare providers to smartly manage revenue, optimize utilization, and reduce costs across their care continuum. ABBYY's Digital Intelligence solutions help organizations to first fully understand their processes to identify areas for improvement and then strategically automate the flow of content using Intelligent Document Processing.
ABBYY enables healthcare organizations to optimize document-driven processes by capturing information, automatically classifying and routing it, and extracting patient data to health information management systems. By automating this process, healthcare providers can ensure the information is available for better patient care or more efficient administration with minimal labor cost.
Sven Diedrich, Director Business Unit Technology Licensing at ABBYY
Classification for electronic health and medical records
ABBYY classification technology extends electronic medical record (EMR) systems to reduce healthcare professionals' time spent manually classifying and sorting documents for patient document archives.
3M, the global science company, integrates Digital Intelligence technology from ABBYY in its Health Information Systems (HIS). The module for data-based coding of the 3M 360 Encompass software suite now includes text recognition for scanned documents alongside existing services.
The 3M 360 Encompass software's coding function uses the digital data of electronic patient files for coding and classification of diagnostic reports and procedures. Structured text files in electronic forms, such as surgery reports, doctors' letters, or discharge documents, can then be analyzed within the 3M Health Information Systems.
By integrating text recognition technology from ABBYY, 3M's Health Information Systems now can transform written languages for printed documents, such as doctors' letters, clinical findings, and treatments, into the appropriate codes that match up with invoice payments, thereby streamlining processes.
Other use cases for content classification in document processing
Content classification for archiving and records management
Quickly organize large document repositories so knowledge workers can efficiently search and locate information critical for a variety of business tasks, including decision-making and analysis.
FOR: Legal portals, ministry archives, manufacturing enterprise archives, patent offices, HR, and security departments of large enterprises.
Mailroom—routing of incoming documents
Granular text- and semantic-based classification of incoming documents allow the acceleration and automatic selection of the most suitable processing workflow, such as OCR and data extraction or direct archiving.
FOR: All businesses that receive large volumes of various documents and need to automate document distribution.
Data and content migration
Reduce risk while increasing the efficiency of data migration projects, such as consolidating a range of content storage locations into a single, well-organized archive.
FOR: All large businesses that move to a new ECM system or consolidate several document storage archives, including cases of company mergers and acquisitions.
E-discovery
Quickly gather and prepare documents for e-discovery and audits. Apply natural language processing algorithms to detect relevant content and combine documents into a unified format.
FOR: Companies that need to quickly prepare documents for e-discovery.
Document set checking
Accelerate document set processing and checking. Automatically detect the document type, capture critical data, verify it across predefined criteria, and route further.
FOR: Banks and financial organizations, for example, companies that need to process credit requests.
Integrating ABBYY technology simplifies and improves the way information assets can be categorized and organized. The result is a more intelligent and streamlined information environment that ensures consistency in how content is categorized and intelligently linked to other relevant data, content, and processes to deliver a 360-degree view of structured data and unstructured content in different business systems.
Learn more about how ABBYY document classification works using machine learning, or discover the entire FlexiCapture platform for transforming business documents into business value.
Subscribe for blog updates
Your subscription was successful! Kindly check your mailbox and confirm your subscription. If you don't see the email within a few minutes, check the spam/junk folder.
Your subscription was successful!