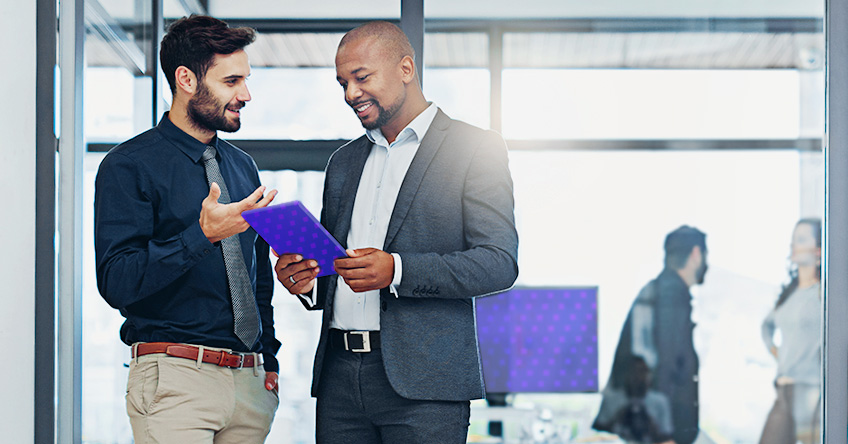 What are we launching with this partnership?
Blue Prism has announced the availability of Blue Prism Process Intelligence Powered by ABBYY Timeline within the Blue Prism automation platform, allowing customers to quickly uncover the best automation opportunities from data scattered across the organization. Blue Prism does not want customers to compromise in this important space in hyperautomation, so they decided to OEM our industry-leading mining solution, ABBYY Timeline v5.1, straight out of the gate as part of their mining product strategy. This new capability is part of Blue Prism's all-inclusive license offering; if you pay for support, you have access to Blue Prism Process Intelligence, it's as simple as that.
Why integrate ABBYY Timeline with Blue Prism Capture?
Blue Prism Process Intelligence powered by ABBYY Timeline offers a single solution that provides a holistic macro (process mining) and micro (task mining) level view of an end-to-end process, including branching paths and all relevant data needed to make an informed decision on automation candidacy. Blue Prism's new product contains all market-leading functionality within Timeline, including all analysis capability, and a machine learning based approach to process mapping, while providing unique direct Blue Prism product portfolio integrations. This is an expansion of our long-time partnership that now delivers a combined offering of out-of-the-box, best-in-breed technologies.
How will it integrate into Blue Prism's portfolio?
Launching with a direct integration with Blue Prism Capture, customers can now go rapidly from industrialization of processes utilizing Process Intelligence to a Blue Prism process skeleton in just a few clicks. Together, we are offering customers multiple routes to do this; based on their operating model, a customer can go straight from Process Intelligence (mine and discover), to Capture (define and optimize), to a Blue Prism release file containing process and object skeletons—ready to open within Blue Prism's Design Studio. Customers who want to use the application lifecycle management (ALM) tech stack can also import the process from Capture into ALM Process Definition, thanks to the seamless integration between the two products launched in September—ALM 4.4. The partnership benefits customers, as both vendors commit to ongoing customer support and continued investment in the alignment of technologies to best meet the evolving needs of mutual customers.
What's the long-term strategy?
Blue Prism and ABBYY have a plan of significant future investment into Blue Prism Process Intelligence, with the aim of being the most complete mining solution for robotic process automation (RPA) customers and automation teams.
ABBYY is excited to be working with Blue Prism to jointly offer an integrated platform supporting best-of-breed automation capabilities in terms of visualizing and understanding a process, finding the best automation candidates, simplifying the creation of new automations, and managing and monitoring the end-to-end process. The combination of the capabilities from Blue Prism and ABBYY provide an unprecedented speed to automation, as well as visibility and control of the automated process.
Richard Rabin, Product Marketing Manager, Process Intelligence, ABBYY
Subscribe for blog updates
Your subscription was successful! Kindly check your mailbox and confirm your subscription. If you don't see the email within a few minutes, check the spam/junk folder.
Your subscription was successful!