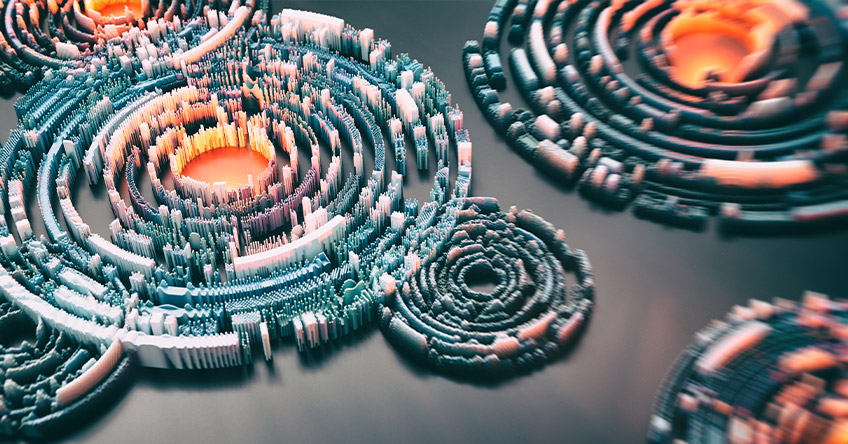 The Corona virus descended upon the globe with a swiftness that sparked immediate action from businesses around the world as stay at home orders went into effect. Overnight, thousands of people found themselves working from home. Businesses struggled to stay afloat. Organizations faced the daunting task of digitizing manual processes and continuing their work, often without access to office tools.
We're proud of the ways our technologies have been put to work in the face of a global lock down. Here are a few examples of ways ABBYY helped organizations and individuals adapt and continue doing their best work.
Empowering Non-Profits
A non-profit organization based in Philadelphia, Pennsylvania carries out important services for victims of domestic abuse. Processing stacks of police reports is one of the first steps in gathering details and creating a plan to help victims. It was difficult to continue the work without access to office tools. As Covid-19 swept the country, staff transitioned to work from home operations. Without an office scanner, police reports started piling up. At a time when already carefully managed budgets were stretched to the max, there wasn't a good in-home solution for the team who handled this process.
The organization discovered that ABBYY offered a complimentary six-month subscription to ABBYY FineScanner AI mobile app to support people and organizations throughout the pandemic. After easily downloading the app, the team got to work. With the help of the app, they were able to scan and digitize pages, working through police reports so that victims of domestic abuse continued to receive care and support throughout the pandemic.
Transitioning to online education
Schools were under pressure to provide students with continuity and stability as classrooms moved online overnight. School teachers needed a way to quickly digitize curriculum and used the ABBYY FineScanner AI mobile app to scan pages from textbooks.
Once pages were scanned, teachers used ABBYY FineReader PDF desktop app to create editable forms out of the scanned pages so that students could directly engage with the material.
With the help of ABBYY's mobile technology, teachers saved time and delivered important resources to students in ways that supported active learning.
Casting a lifeline to small businesses
When the US government put in motion the SBA Paycheck Protection Program (PPP), businesses with fewer than 500 employees rushed to apply for SBA PPP loans. Banks were soon overwhelmed with applications as the daily demand for loans exceeded what the SBA processes in an entire year. Applicants were frustrated by the lengthy end-to-end process which threatened how quickly they could submit the application and receive funds.
ABBYY partnered with Blue Prism and Lateetud to automate SBA PPP loan application processing during the two rounds of funding, which totaled $349 billion and $310 billion respectively. Many banks benefitted from the solution, including First Home Bank. With the help of ABBYY FlexiCapture and digital workers, up to 14,000 loan applications can be processed per day. It takes under just two minutes to process each application. Put into context, that's 30x faster than processing applications manually.
In an unexpected crisis, ABBYY was part of the solution that helped First Home Bank and others quickly and accurately process loans, saving 85,000 jobs across the United States.
Technology for good
There are countless stories about how people and organizations relied on ABBYY technology solutions and Digital Intelligence to continue doing important work during Covid-19. It's clear that digital transformation is vital, not only for organizations to continue business as usual, but more importantly, so that the people they serve get the best support and care. This is why ABBYY is committed to providing Digital Intelligence solutions that empower people and organizations to do their best work, even in the middle of a pandemic.
Subscribe for blog updates
Your subscription was successful! Kindly check your mailbox and confirm your subscription. If you don't see the email within a few minutes, check the spam/junk folder.
Your subscription was successful!