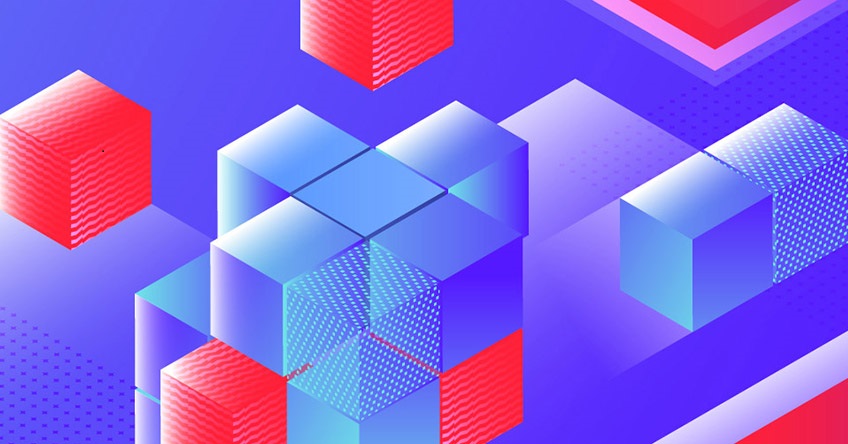 Intelligent Document Processing Skills Available Today!
Today, virtually every industry and business department still rely heavily on documents in digital or printed format coming from different communication channels of input–email, fax, mobile, and scanners. These document processes put an enormous strain on operations and their employees.
Looking to automate document processes? There's a Skill for that in the ABBYY Marketplace.
Unfortunately, enterprise automation teams are often held back from improving document-centric processes for several reasons, including:
Legacy capture systems are complex and are not designed for the new user
Niche products focus narrowly on specific document processing use cases
New Intelligent Document Processing (IDP) solutions are not proven in highly complex high-volume use cases
The reality is that the way enterprises approach transforming their digital operations must be nimble, open, and faster than ever before, and deliver on the results customers expect. This has inspired a movement towards no code / low code tools, making IDP a perfect fit given the quick ROI it can deliver.
These no code / low code capabilities are the pre curser to the fact that in 3-5 years as much as 65% of development will be done in house using no code low code which are complimented by AI software bots (robots), per Gartner.
Source: Forbes
However, low code tools alone won't address the needs of the enterprise. If you have documents containing unstructured data that needs to be turned into structured, actionable information to fuel a process, then you need cognitive skills like the AI-powered Document Skills in ABBYY Vantage.
What is a document processing skill?
An AI-powered Document Skill encapsulates the advanced technology of Optical Character Recognition (OCR) and machine learning to automatically process all types of documents, regardless of format and structure. The Document Skill powers the necessary steps to convert a document into actionable data—digitizing the text in a document and interpreting the objects contained in the document, identifying the document type regardless of the variations, and finally intelligently locating, extracting, and validating the data.
But it does not stop there. The availability of pre-trained skills that are trained document models is what drives faster and broader adoption across an enterprise, and ROI for Intelligent Document Processing.
Get more value from trained AI-powered document processing skills for industry-specific cases
Skills that understand documents right out-of-the-box is what users want. That's why ABBYY has developed skills for some of the most common use cases our customers encounter.
Imagine wanting to process invoices, receipts, and purchase orders as part of a procurement process. ABBYY has a skill for that in the ABBYY Marketplace. These skills help companies accelerate document processing, increasing accuracy, efficiency, and faster cycle times.
How about transportation and logistics documents? ABBYY has a skill for all types of documents, including bills of lading, goods declaration, or delivery notes. These AI-based Document Skills deliver transparency, accuracy, and operational efficiencies in the handling of shipping documents.
The power of the technology behind Document Skills
ABBYY's market-leading technologies, delivered in a no code approach, power the AI Document Skills in the new ABBYY Vantage platform. What does this mean for you? Let's take a look at the power behind the technology:
OCR, natural language processing (NLP), and machine learning (ML) create the technology foundation for pre-trained Document Skills (models) for high-value solutions for highly complex document types and volumes.
The ability to train and create your document skill models means you don't have to be an OCR or ML expert.
Human interaction during review feeds online learning to improve your models.
You can monitor the results of skills by tracking document throughput, time spent reviewing, percentage of straight-through-processing (STP), and quality of online learning.
Combining AI Document Skills with your favorite automation tool
When Vantage skills are combined with other powerful technologies, it allows enterprises to further realize the benefits of combining AI technology for understanding documents with a larger end-to-end to solution. The combined technology not only has a major impact on operations, but the customer experience as well.
In the ABBYY Marketplace, you will find a variety of automation systems and tools that you can connect Skills into, including RPA, BPM, and Chatbots.
Take, for example, a fast-growing communication channel around conversational AI and chatbots. By combining voice, conversational AI, and Vantage Document Skills into a unified mobile experience, virtual assistants can deliver great service to a customer without needing an agent.
Check out the video showing the integration between Cognigy and Vantage
This could be applied to a customer onboarding experience related to opening an account, setting up a line of credit, or checking on the status of a loan. And yes, there are skills for typical documents associated with these processes, including Document Skills for personal earning statement (paystub), W2, and utility bill to provide proof of employment and residency.
More document processing skills resources
So, how to get started? It's easy. To learn more about what skills are available, visit the ABBYY Marketplace and register today. To try out skills or build your own skills, request a Vantage demo. Finally, let us know what document skills you need. I'm sure it is already in the works.
Subscribe for blog updates
Your subscription was successful! Kindly check your mailbox and confirm your subscription. If you don't see the email within a few minutes, check the spam/junk folder.
Your subscription was successful!