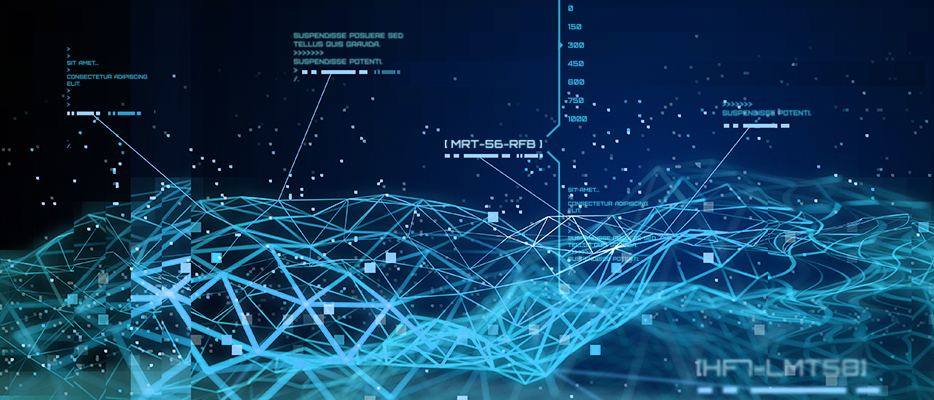 With the rise of artificial intelligence, data points are growing faster than ever before and tracking business-critical insights from available data is posing tougher challenges. The reason is simple: in the real world of business, content is king and data is merely the raw material of knowledge. While the magnitude of data generated and shared by businesses is overwhelming, merely accumulating data does a company little good. The rise of Content Intelligence technology is conditioned by the need to distill value from enterprise data and help them gain greater insight into the real needs of their customers.
What is Content Intelligence?
Content Intelligence is a combination of AI-driven tools and solutions for extracting actionable insights from vast amount of available information to drive better decision-making through effective use of content. It provides the full context of a piece of content that allows businesses to make better decisions based on an analysis of facts. Or, as Thomas Henry Huxley would put it, CI enables business leaders to "learn everything" about a piece of business-critical content.
Anthony Macciola, ABBYY's Chief Innovation Officer, defines Content intelligence as "AI applied to content and leverages cognitive processing and machine learning to automate the encoding of semantic metadata within text, images, and video, audio and multimedia. It automates the creation of intelligent content by transforming unstructured content into structured content, which can then be easily processed and managed within various processes and adapted for access across different systems, devices and interfaces."
How does the technology work?
Content Intelligence technology combines a number of new and existing technologies including Natural Language Processing (NLP), Machine Learning (ML), information science, predictive analytics and automation. Together they enable machines to model, interpret, describe, analyze and visualize enterprise content in order to use the human intelligence locked in that content for achieving business goals. The technology provides the capability to build and utilize a "problem domain" that helps define and describe the content in a way that is relevant to whatever a business is trying to accomplish. The model of the problem domain helps derive the rules to extract the right entities, the right facts and the right context in order to be able to describe the content properly.
In practice, Content Intelligence technology sifts through structured and unstructured data to provide businesses with the information they need to understand everything there is to know about a piece of content. That require analyzing how content has performed in the past to help predict the future and make recommendations. These are insights that companies cannot easily gain simply by looking at "metrics" such as page views or social shares. While metrics enables a company to have a much more accurate picture of its market position, content intelligence show content's impact on the business and offers suggestions in terms of revenue and other KPIs.
What are the benefits?
A business cannot accurately define a content strategy unless it knows what contents its customers, partners or consumers are craving.
Latest advances in content intelligence technology is helping to automate the process of content measurement, prove which content is working, and streamline content strategy and ideation.
By providing businesses with data that resonate with their target audience, the technology helps them gain a significant competitive advantage in driving leads and revenue.
Content Intelligence helps companies get rid of their data silos, preventing them from making decisions based on outdated information.
In the words of Macciola, "Artificial intelligence has the potential to improve the way organizations understand content from customers and know their desires and goals, and transform that information into action, decisions and revenue. This can be accomplished by leveraging AI to transform documents, communications and interactions into meaningful data."
What are its objectives?
For business organizations, Content Intelligence technology serves 3 main objectives:
Drive sales and generate leads: The key objective of CI technology is to help business owners to drive sales and generate leads. Equipped with deeper insights from their data, companies can run direct-response campaigns that encourage customers to pursue a specific action such as buying a product or signing up for a newsletter.
Engage customers, buyers and influencers: Content intelligence technology empower companies to engage consumers, motivate their purchase decisions, overcome potential customers' natural suspicion and influence their buying behavior.
Boost brand awareness: Content marketing is always about increasing brand awareness. CI tools help businesses to positively impact their customers by providing compelling, relevant, useful and intelligent content.
Some use cases
To gain a better understanding of what content intelligence can do for businesses, here are a few use cases from ABBYY, a global provider of content intelligence solutions:
Achieve greater value: Expand RPA usage to content centric processes; supports strategic digital transformation initiatives across the entire organization.
Prompt transactions, decisions, and actions: Accelerate processes for any kind of business document – applications, claims, orders, and communications; eliminate costly and time-consuming manual operations.
Add intelligence to robotic processes: Turn robots into the next class of digital workers by delivering fast usable data, eliminating manual work and lengthy document review processes.
Stay compliant: Turn your robots into compliance officers by transforming critical documents into structured information; ensure your robots have the required data to complete the work in a timely manner, while complying with regulations.
Subscribe for blog updates
Your subscription was successful! Kindly check your mailbox and confirm your subscription. If you don't see the email within a few minutes, check the spam/junk folder.
Your subscription was successful!