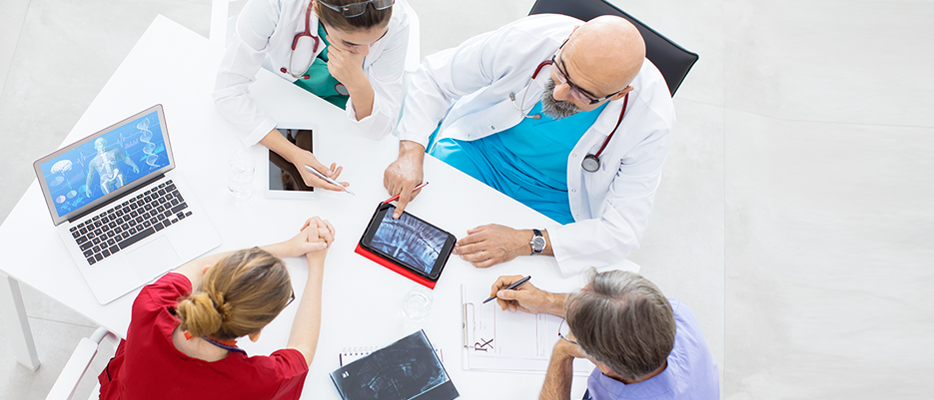 Aren't we experiencing the technology and AI era? Surprisingly, many healthcare organizations still rely on tons of paper documents and slow manual processes when conducting patient care. A trip to the doctor's office or a hospital can become a frustrating experience once medical personnel starts searching through paper charts and patient records before care is administered. Thanks to AI additions, the latest advances in document and data capture technology promises to give healthcare providers access to the information in real time, generating efficiencies and cost savings for doctor's offices and hospitals - and providing them with more time for patients.
Towards a Paperless Healthcare
One of the key challenges the healthcare providers around the world face is how to streamline the 'old-fashioned' paper-based processes while care delivery becomes more complex amid growing distribution of information among hospitals and healthcare providers. On top of this, healthcare providers must manage enormous volumes of traditional documentation such as clinical examination forms, patient surveys, prescriptions, and many more. The complex web of different healthcare providers, each using different documentation standards and formats, and the diverse range of disparate silos and legacy systems in which this documentation resides, further complicate the issue. This is not yet including large volumes of paper documents that might be locked away in filing cabinets or cluttering up desks.
Modern intelligent data capture solutions can capture, process and transform virtually any type of paper-based or digital borne document into useful and actionable information. By leveraging pattern-recognition techniques, such systems can learn from multiple patient data sets to continuously improve their performance - and access the information in medical documentation even more precisely.
Faster Life-saving Decisions for Better Patient Care
In addition to automated data extraction, Intelligent Capture technology can easily convert and save scanned documents into a fully searchable PDF. Quick electronic search through extensive documentation enables fast decision-making. By making documents and data electronically searchable and easily accessible, medical organizations can greatly reduce the hours they currently spend on inefficient processes such as archiving, data extraction, or merely searching for the right information in paper-based medical documentation. Digitizing patient intake forms or health history forms for further integration with an electronic health record (EHR), or electronic medical record (EMR) is another key benefit of AI-powered capture technology.
Another challenge medical organizations face during their digital transformation journey is how to automatically read and extract data from medical documents even when such records are not organized into any particular format. The new capture technology has opened up a window of possibilities, including ability to recognize and extract both machine-printed and hand-printed characters in addition to form field data. The possibilities multiply when you add the ability to easily verify accuracy and validity of captured data and export it directly into hospital information management systems (HIMS) and other systems for processing patient's medical records. Medical reports, laboratory test results and other relevant correspondence can then be linked to the patient's electronic health record (EHRs) and easily accessed during the whole treatment duration.
Efficient Usage of Data – the Way to Innovative Services
Using modern capture technology can also speed up the time it takes to process medical research projects. Feedback documents provided by patients during long-term medical research projects can be scanned and information automatically extracted. This will allow researchers to analyze the data quickly and share the results immediately with care providers and pharmaceutical companies.
Utilizing data from medical documents in electronic formats can support development of innovative services within the healthcare sector, including usage of big data and the latest analytics technologies. Combining information from paper-based documentation with the latest information acquired by digital technologies such as personal mHealth applications is as well possible. In short, without effective document digitization and precise data extraction, healthcare providers can hardly achieve the full benefits of new technologies, nor will they be able to harness the immense value of the data contained within them.
Helping medical organizations to slash the time they spend on paper records management, automating data extraction, minimizing the time it takes to process patient documents, and creating searchable medical databases without impact on staff time will have one important effect – more time for the daily patient care.
Subscribe for blog updates
Your subscription was successful! Kindly check your mailbox and confirm your subscription. If you don't see the email within a few minutes, check the spam/junk folder.
Your subscription was successful!