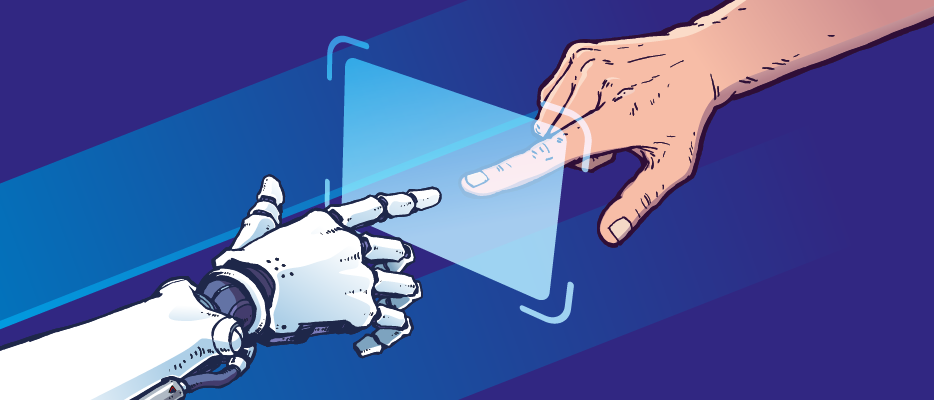 Despite growing concerns that robots will replace workers and eliminate jobs, there are many ways in which the new digital workforce can substantially enhance jobs and positively transform the modern workplace. Ethical, responsible automation has the power to create a work environment where employees are more engaged, more productive and overall happier at work.
Robotic Process Automation (RPA) – also known as software robots or the new "digital workforce" – can automate the clerical, repetitive, and often mundane aspects of a job, enabling employees to reconfigure job functions in new, meaningful ways. A few key benefits of these new digital workers include:
Freeing up time and resources for higher-level strategic, creative and social tasks
Increasing overall levels of productivity and output
Enhancing levels of employee engagement
Increasing employee satisfaction
The digital workforce can also play a pivotal role in helping employers hire and retain competitive talent. Attracting and maintaining the best talent fundamentally comes down to being able to create a work environment in which employees are happy and engaged where they work. As many employees typically are not satisfied with repetitive, routine work, automating these responsibilities enables employees to focus on tasks that are more compelling, relevant, and fulfilling, which can support engagement and retention levels.
Here at ABBYY, we recently conducted a research study to find out the primary sources of dissatisfaction among office workers. We discovered that a few of the most dreaded office tasks include attending meetings, reviewing long documents, and data entry. AI and RPA companies have created intelligent systems and software robots that are able to efficiently take over the mundane and repetitive aspects of a job. Although these new digital co-workers can't attend meetings in our place, other responsibilities that are often dreaded, such as typing in data, tracking time, and electronic filing, can be fully automated and performed with greater efficiency and accuracy by our new digital co-workers.
IDC's newly-released global survey sponsored by ABBYY confirmed that the future of work will be defined by human-machine collaboration. The study shows that the contributions of digital workers will increase by over 50% in the next two years. The IDC surveyed 500 senior executives and decision-makers in enterprises across the United States, Canada, the U.K., Germany, France, and Australia. The study found that half of the companies were introducing robots in the workplace. A third of these companies already had robots on board their team full-time. Employees working alongside digital co-workers is quickly becoming the new norm.
Across a diverse array of industries, there have been concerns that robots will eventually take over many human jobs. However, the IDC research reveals that digital workers are actually improving jobs and increasing levels of employee engagement in the workplace. According to the study, 40% of companies that introduced digital workers are seeing a significant increase in employee and customer satisfaction.
The integration of the new digital workforce will not be about Human vs. Machine, but rather Human and Machine, working in collaboration. When deployed effectively and responsibly, RPA and AI can enhance – rather than replace – jobs by automating many of manual, tedious, and often cumbersome job functions, freeing up resources for higher-value activities, ultimately helping create a more engaged, fulfilled workforce.
Subscribe for blog updates
Your subscription was successful! Kindly check your mailbox and confirm your subscription. If you don't see the email within a few minutes, check the spam/junk folder.
Your subscription was successful!