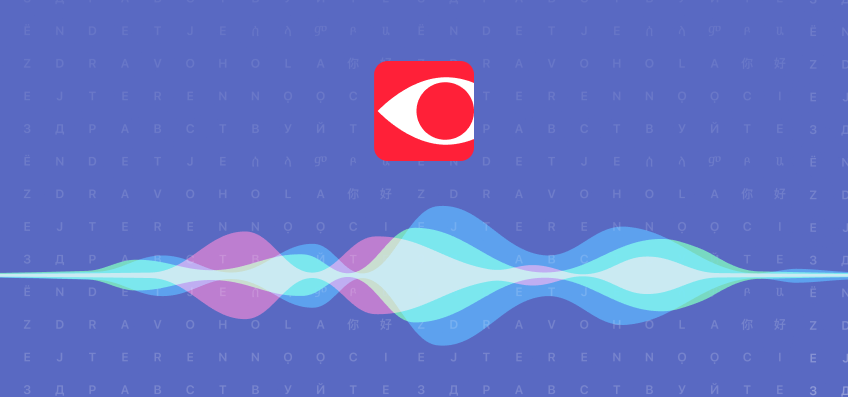 In iOS 13, Apple has significantly expanded the capabilities of its Siri Shortcut app, which can now initialize complex strings of actions instead of just opening apps. ABBYY Business Card Reader can use Siri Shortcuts too. Learn how it works.
Business Card Reader works perfectly on iOS 13, and you will be able to use Siri Shortcuts to open business cards without even tapping the screen of your phone.
The first shortcut that will be available in Business Card Reader is Open Business Card. All you need to do is say "Hey Siri, open business card" followed by the name of a contact. In a second, the business card will be displayed on your screen. To set up this command, do the following:
Install Siri Shortcuts (if it wasn't installed previously) and run it.
Tap My Shortcuts and then tap the +  icon in the upper right corner.
Tap Add Action and type "Business Card Reader" in the search bar. Select Business Card Reader and tap the Open Business Card command.
Tap the three-dot menu icon that can be found under the Done button — this will open a menu where you can configure the command. In the Shortcut Name field, type any phrase that you want to use as an instruction for Siri to open a business card. For example, "Open a business card" or "Find a contact."
Tap Done and then Done again.
Call up Siri and say the phrase that you typed in the Shortcut name field.  Siri will then ask you for the name of your contact. After you say the name, the business card will be opened in Business Card Reader.
This command will work both in the iPhone version of Business Card Reader and in the iPad version of the app, which we released a short while ago. While reviewing your contact's business card, you may want to link their Facebook and LinkedIn profiles. This will not only add more information to your contact's record, but will also download the contact's picture from their Facebook profile.
Download or update your Business Card Reader app and experience a whole new way of managing your contacts. We eagerly await your comments and suggestions on the Business Card Reader App Store page.
To learn about the new features that have been introduced in FineScanner for iOS 13, click here.
P.S. To read about the useful features that we added to BCR for iOS in the past, click on the following links: iOS 11 in 2017 and iOS 10 in 2016.
Subscribe to our newsletter
Enter email and get FineReader PDF Mobile with 1 month premium for free!
Your subscription was successful! Kindly check your mailbox and confirm your subscription. If you don't see the email within a few minutes, check the spam/junk folder.
Your subscription was successful!