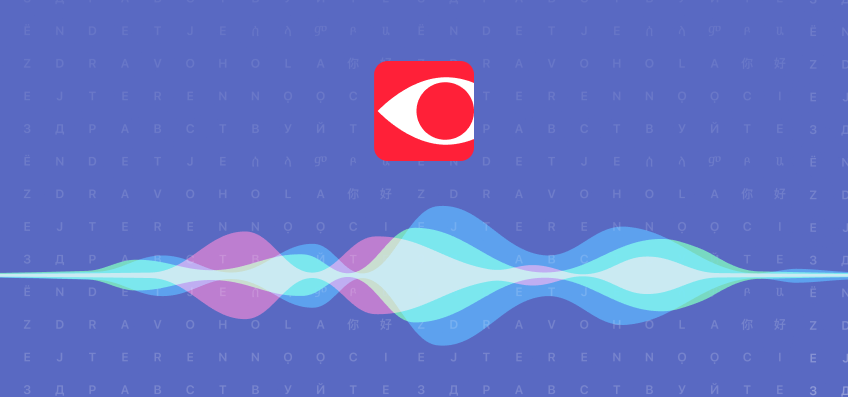 CES2019 confirms: prepare to be dazzled in Las Vegas! This event brought more than 180,000 people to the city, with more than 4,500 exhibitors sprawled across 2.7 million square feet. CES reveals a future where everything is imbued with technology.
Our international PR manager Catherine Matantseva figured out that here will always be someone or something to talk to, whether its Siri, Alexa or Google Assistant. The doors of the expo halls were thrown ajar to reveal miles and miles of screens – from enormous TVs to smart fridges and futuristic automobile dashboards. The sheer number of new gadgets on display explain why technology has invaded our homes and is changing our lives fast.
Talking about home invasion of smart technology, Google showcased new capabilities of its virtual assistant that will make them a constant presence in a consumer's life: at home, in the car, at work, and on mobile devices. According to Google, a billion devices now work with its Assistant, up from 400 million last year. Amazon too, unveiled a range of products that work with Alexa, from an Audi car and motorcycle helmet to stereo systems.
5G also made a splash at CES 2019. Companies such as Verizon, Sprint and AT&T have all announced plans to add 5G support to their smartphones this year. Verizon demonstrated how 5G will transfer data at super-fast speeds while chipmakers Qualcomm and Intel showed off the potential capabilities of the technology. 5G promises to make the process of loading websites, downloading songs and streaming movies at least 10 times faster than 4G – a sharp increase in the amount of data one can transmit over wireless systems. This capability will also enable wireless network connections to support specific uses or business cases. Apart from increasing smartphone speeds, 5G will enhance the capabilities of other devices, like robots, self-driving cars, drones, and security cameras. The technology is expected to greatly reduce latency, or the time it takes for devices to communicate with one another.
LG Electronics wowed audience with world's first rollable OLED TV, which can be rolled away to be stored out of sight at the click of a button to "liberate users from the limitations of the wall". When unfurled 'like a yoga mat', the 65-inch Signature OLED TV R looks like it has a regular thin 4K OLED screen. But the display is actually flexible, and can be made to appear or disappear into its base when not in use.
Looking for a dizzying experience? Head to SamsungCity to behold The Wall, Samsung's new ultra-large television with a 219-inch diagonal. The Wall debuted last year with 146-inch TV but it is back this year with huge, stunning display. Individual screens could be combined to create this massive display, which is both flexible, adjustable to pretty much any shape users want it to be. Samsung also showcased its MicroLED displays in a 75-inch set, which is made up of millions of microscopic LED chips that emit brilliant colors and deep, rich blacks—all in 4K/Ultra High Definition.
There was also a lot of chatter about self-driving cars at this year's CES, even though they are still many years from becoming mainstream. Automakers like Audi, BMW, and Mercedes-Benz showed off futuristic features of their autonomous vehicles with BMW even demoing an autonomous motorcycle in the form of a modified R1200 GS. Yandex caused something of a sensation with its autonomous taxi that are not only self-driving, but has no driver behind the wheel at all. Bosch showed its own all-electric driving pod as a concept of what future vehicles may look like.
Subscribe to our newsletter
Enter email and get FineReader PDF Mobile with 1 month premium for free!
Your subscription was successful! Kindly check your mailbox and confirm your subscription. If you don't see the email within a few minutes, check the spam/junk folder.
Your subscription was successful!