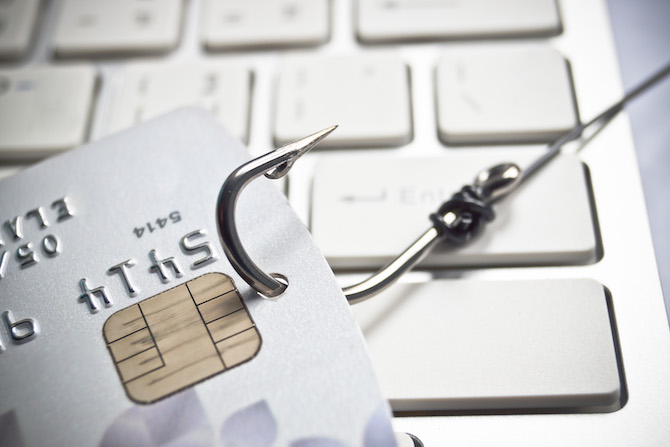 Black Friday's just around the corner. In the cyber century there's no need to go outside to shop – online trade is at your service. Personal and payment information may be endangered. We'll provide a couple tips on safe online shopping.
Worldwide e-commerce market has reached $25 trillion in 2019 and is expected to reach $29 trillion in 2023. Such a rapidly growing market stimulates fraudsters to grab their piece of pie. So, we all should always be on guard of our personal data and billing information.
We hope that you already prepared your Black Friday 2019 Wishlist. ABBYY also takes part in the greatest sale of the year, so you can add our apps to your Wishlist :)
Let's move on to safe online shopping tips. First of all, the easiest way to keep personal info secure is shopping in well-known and huge stores. Familiar world-famous online stores do everything to provide the safest payment methods. Such giants like Amaz0n.com or Walmart.com have almost everything you might need for everyday life, car, home, pets etc., so why using other shops? Noticed something suspicious in the previous sentence? If you didn't, you can be misled by phishing websites. These are fake webpages that look exactly like the original website. Their aim is to steal your personal information that will help to rob you. Take a look at Amazon's web address above. It has zero instead of o. Sometimes we do things automatically and can miss such details.
Try to follow steps below to check if an online store is secure.
Don't follow links in suspicious messages and emails. It might be anything that can make you click: ads of an attractive offer, request to activate an account etc.
Fill in the address of the shop manually, go to online stores through search engines or ideally add your shops to favorites in browser.
Pay attention to https:// at the beginning of the address bar. It should necessarily include S after http. It means that the webpage provides secure connection with data encryption.
Also, look for a small Lock icon. If the site opens through a secure connection it should have the Lock icon. Click on it to check if the SSL (secure sockets layer) certificate is signed exactly for this web site and check if it's not expired.
In addition to phishing websites, you may face a fake e-store, that at first glance looks like a usual online shop. But after completing a payment, you'll end up with nothing. Further investigation shows that the phone number doesn't exist, as well as the address. As we already mentioned, try to buy at well-known stores. Anyway, if you decided to try your luck at the online-store you see for the first time, go check everything you can. Open your favorite map service and make sure the address outlined on the website is real. Don't forget about reviews. If you can't find them, it's better to leave this website. We strongly advise not to buy anything at online stores without reviews. Usually e-stores have a Facebook or an Instagram pages. If it doesn't, try to google more info about it.
Your personal information is the most precious gift for fraudsters. The more information you give, the more chances you lose money. Don't share your credit or debit card numbers, card verification codes (CVC, CVV), authorization codes anywhere, but on encrypted and safe payment pages. Also, internet sellers don't ever need your Social Security number, ID info, birthday date or any other personal data to do their business. If they suddenly request for the listed data, you'd better get suspicious. You can also issue a debit card for internet shopping. Just transfer a sum of money you need at the current moment to buy something. In case something goes wrong, you won't lose everything you have on your bank account.
ABBYY Black Friday is almost here! Up to 60% OFF on Business Card Reader, FineScanner and TextGrabber. Don't worry about security of this purchase, because it's made via AppStore and Google Play ;)
Subscribe to our newsletter
Enter email and get FineReader PDF Mobile with 1 month premium for free!
Your subscription was successful! Kindly check your mailbox and confirm your subscription. If you don't see the email within a few minutes, check the spam/junk folder.
Your subscription was successful!