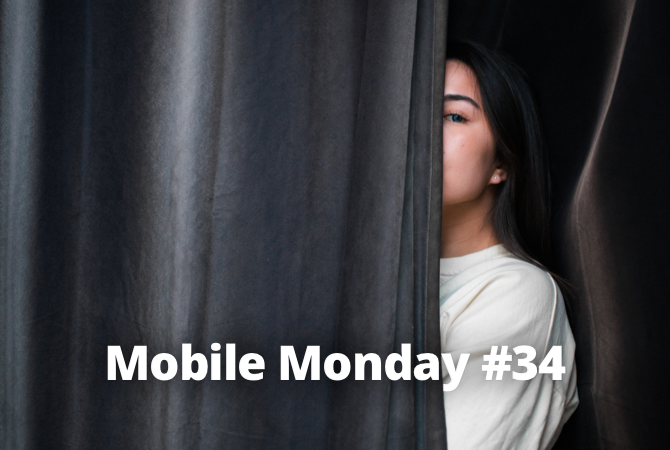 Phone calls today are so affordable that you can chatter for hours and spend unlimited minutes. Alas, not all calls are as exciting as you might imagine. But rest easy, we are here to show how to avoid unwanted calls.
iOS Tip: Blocking Unwanted Contacts
Apple devices allow their users to block not only contacts and specific phone numbers but even iMessages from unknown senders. To block a caller or a sender, proceed as follows:
Phone numbers
Open the Phone app, go to Recents, and tap the information icon next to the phone number or contact that you want to block. Scroll to the bottom of your screen, then tap Block this Caller.
FaceTime
Repeat the first step but with FaceTime this time.
iMessages
If you are in the Messages app, open the conversation, tap the information icon, and then the name or phone number. Scroll down and tap Block this Caller.
When you block the phone number or contact, they will still be able to leave voicemails, but you won't receive notifications. Messages that are sent or received won't be delivered. Also, the contact won't be notified that their call or message was blocked.
Android Tip: Blocking Unwanted Contacts
There are so many Android smartphones on the market that it will take ages to describe how to block incoming calls on all of them. It means we have to choose. Let's see how users of Samsung and Sony may escape annoying callers:
Open Recent calls.
Select the number that you want to block.
Open the additional functions menu and tap Block number.
If you are a Samsung user, proceed as follows:
Open the Phone app.
Select the number to be blocked.
Open the additional functions menu and tap Add to black list.
To delete the number from the black list, go to settings, select Call settings, and find the Decline a call section where this configuration is activated.
ABBYY Tip: BCR on Apple Watch
Did you know that your beloved Business Card Reader is compatible with Apple Watch? You no longer need to take out your iPhone to check a business card of your colleague. Apple Watch BCR enables you to skim through your contacts and select the one you wish to call.
Users may now add complications, or put simply, notifications on the main screen that display the last scanned business card or the total number of business cards stored. Tapping the complication will open BCR right on Apple Watch. Apple's operating systems feature data update algorithm that synchronizes data among devices—between iPhone and Apple Watch in this case. In order to successfully use BCR on Apple Watch, simply install it on your iPhone and it will appear on your wearable automatically.
App of the Week: Twilight
It is common knowledge that looking at your smartphone far into the night is not that good for your health. Not only does your eyesight deteriorate from looking at the screen in the dark, such habit disturbs your sleeping schedule. But don't worry, we've found an app that will help you stay healthy.
Twilight is an app that is specifically designed for people who suffer from insomnia. It focuses on a theory that looking at deep colors before going to sleep may disturb natural sleeping patterns.
Twilight adjusts screen color by filtering the blue spectrum on your smartphone or tablet after the sun goes down and enables the red spectrum instead. Filter intensity smoothly adjusts based on solar cycle considering the time of the local sunrise and sunset.
App settings let users adjust the color temperature as well as filter intensity. The filter enables the red spectrum and blocks the blue spectrum, thus protecting your eyes from the harmful glow.
But this app notwithstanding, don't forget that it is best not to use your device one hour before you go to sleep.
Twilight is available only on Android.
First-Hand Experience: Advice From a Colleague
By Ivan Shafran, Android developer
How to pick up new skills
When studying a foreign language it is useful to write down every single new word you come across. It is pertinent to note that this simple approach can be employed to pick up basically any skill, but somehow it is still not used widely. If you start mastering new skills or learning new material, try writing down all tricky terms, tasks, procedures—whatever you might need in future—and come back to freshen up your memory. To gain a deeper understanding of a notion, make a plan or a scheme that will help you see the full picture. Such approach requires time and patience, but if you stick to it, it will eventually pay off.
How to choose a movie
Now to a more exciting part, especially for movie fans. Tastes differ, as the saying goes. But how do you choose a movie when there's so much confusion about its low quality and high rating? Well, the answer is simple. Some services resort to tricks by driving up ratings and using bots to leave positive feedback. Some movies end up with a lower rating if they come out at the same time with their competitors. That's why you need to pay attention to the source of comments and rating. If they appear at the same time and are either totally negative or absolutely positive, it means their authors were registered not long ago and are possibly fake. If you want to know what real people think about the new product, explore different services and forums or read reviews of professional critics.
That's all from us for today, see you next Monday!
P.S. You can find our previous newsletter here.
Subscribe to our newsletter
Enter email and get FineReader PDF Mobile with 1 month premium for free!
Your subscription was successful! Kindly check your mailbox and confirm your subscription. If you don't see the email within a few minutes, check the spam/junk folder.
Your subscription was successful!