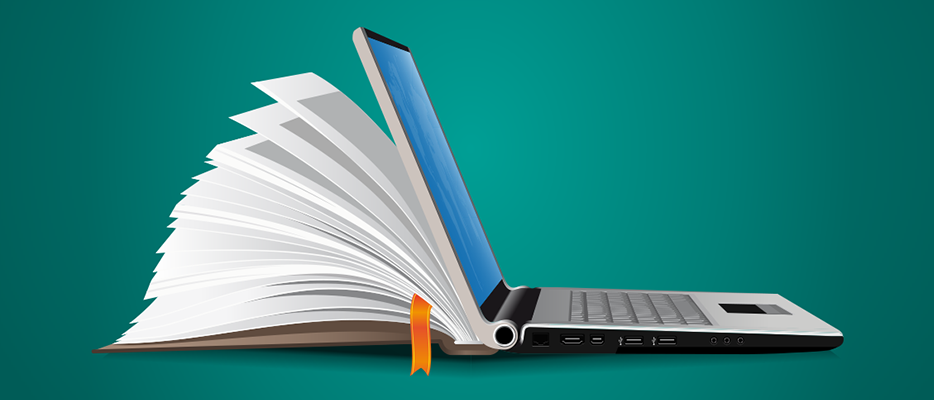 The use of technology has transformed classroom productivity, increased student engagement and motivation and, most importantly, accelerated learning. Technology has also played a critical role in enhancing the lifestyle of individuals requiring assistance, ranging from the visually impaired to auditory learners.
There are several innovative assisted learning tools available with the foundational technology being optical character recognition technology (OCR). OCR technology provides efficient and accurate document processing, coverts paper- or image-original documents to editable formats, and translates into various languages. Following are four innovative examples of OCR technology in assisted learning tools.
Overcome reading challenges for individuals with dyslexia, ADHD, and Irlen Syndrome: Open LORE supports individuals with reading disabilities via assistive technology that makes eBooks and other digital resources available to people via text-to-speech. But content within printed documents and unsuitable digital formats was still beyond users' reach — until the company integrated OCR into its solution. Open LORE Read helps individuals with Dyslexia, ADHD, and Irlen Syndrome process electronic text and eBooks. Features include text-to-speech and text-tracking tools that help users visually track the words being read to them by the software. It includes a user-configurable library, dictionary, highlighting, adjustable word and sentence tracking colors, customizable backgrounds, and more.With Open LORE Read, students simply copy and paste text from digital documents, copy an image with text, or use a document camera or scanner to capture an image — conversion occurs automatically and accurately. It supports users' natural reading and composition workflow, lets them quickly and accurately digitize printed material, and do on-the-fly conversion of text from inaccessible forms.
Enable visually impaired people to read mail and fill out forms independently: The Disability Network's Community Technology Center (CTC) helps people with disabilities use and acquire assistive technology. For those with visual impairments, the ability to read independently is vital and text-to-speech solutions are essential. But without accurate OCR, the translation of scanned documents into speech could be uncertain and garbled.Visually impaired customers often require a solution that scans a paper document, converts it to digital text using OCR, then reads the text out loud using a text-to-speech program. The Disability Network integrated OCR software with the laptop's screen reading software and an X-keys strip (a programmable macro keyboard). This simplified the scanning, conversion, opening, and reading of documents enabling customers to perform operations with a single keystroke. The Disability Network also incorporated PDF management software to convert forms into editable and form-fillable PDFs — essentials for customers who are unable to write on their forms. People are able to scan and convert paper forms into PDF forms they can fill out using speech-to-text software.
Make learning resources and lessons available to students with learning exceptionalities and reading challenges via text-to-speech: John Bouchard, a middle school teacher who has taught mathematics, language, and science for more than 15 years, describes OCR software as an essential classroom tool that has helped him claim back hours from slow and tedious manual processes, while benefitting students. Bouchard faced a situation familiar to every classroom teacher: the need to make text intensive course information available to students at every level of reading ability. Whether a student has a learning exceptionality or is behind in their reading skills, the need to comprehend course material is vital if they're to keep up in class. Otherwise they'll fall behind, greatly amplifying the tendency to behave disruptively.OCR software unlocks text from paper and enables students to listen to it via text-to-speech. Results are immediate and positive for students needing reading support —as well as for the classroom environment as a whole. All students, regardless of reading ability, are now able to fully participate in lessons because all students can access and understand text. Additionally, OCR software allows teachers to digitize and streamline classroom organization and reporting functions, including create lesson plans, homework, study guides, various versions of tests, marking, and report card writing. Retyping material, cutting and pasting everything together, and photocopying the new resources was incredibly time consuming. Bouchard is able to easily and effortlessly create new materials simply by scanning text, combining text, and graphics from different resources into a single document.
Grant visually disabled people access to image-based PDFs with text-to-speech technology: Image-based PDFs are incompatible with text-to-speech technology, denying visually disabled people access to much-needed content. Accessibil-IT eliminates this obstacle by converting image-only PDFs into documents whose content is available through adaptive technologies. The conversion processes is critical where inaccuracy issues meant slow, costly, manual reentry.Accessibil-IT has fully-automated the PDF scanning of their service and achieved 100 percent recognition accuracy with the help of OCR software. By eliminating time-consuming and costly manual correction of converted PDFs, Accessibil-IT has decreased turnaround times, lowered costs and increased their volume of business. The company was able to increase document conversion rates from 5,000 pages a week to 150,000.
This blog first appeared on July 14 as a guest contribution in ECM Connection: https://www.ecmconnection.com/doc/ocr-drives-innovative-tech-tools-for-assisted-learning-0001
Subscribe for blog updates
Your subscription was successful! Kindly check your mailbox and confirm your subscription. If you don't see the email within a few minutes, check the spam/junk folder.
Your subscription was successful!