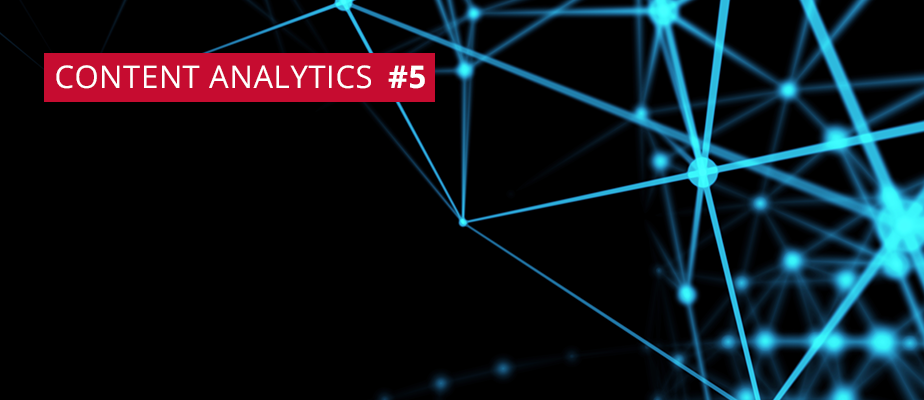 As some of you might know – but most of you probably don't – I am the lead author (along with three tremendous co-authors from the law firm of HoganLovells) of a recent article in the Yale Law School Journal of Law and Technology: Lola V. Skadden. Our article looks at the explosive, exponential growth of Artificial Intelligence ("AI") and what the law as a profession along with individual lawyers can – and should – do about it.  We've done our best in the article, I think, to present both the dangers and opportunities presented by AI to not just the law, but to our society as a whole.
Now, I don't expect any of you to be familiar with the Lola v. Skadden case, because, frankly, it was a somewhat obscure case.  In a very short summary a very important and influential US court (not the US Supreme Court, but one of the most important Federal appellate courts just below it) held that when it comes to the practice of law, anything that a machine can do simply cannot be considered to be "the practice of law."
The facts of the case are rather simple.   The appellant, David Lola, a contract attorney was hired by a  contract document review shop working with a major law firm on a document review project in support of a complex litigation matter.   He was given very specific guidance as to what categories of documents to look for based on predefined search protocols.   David Lola initiated legal action pursuant to the Federal Labor Standards Act (FLSA) to recover overtime pay on the basis that he "was told exactly what terms to look for in these documents, and the nature of his work required no legal analysis whatsoever" and as such his work is not subject to an exemption under FLSA which specifically exempts from overtime "[a]ny employee who is the holder of a valid license or certificate permitting the practice of law . . . and is actually engaged in the practice thereof." (29 CFR 541.304(a)(1))
While the lower courts held that Lola's document review was deemed to be a "core attorney function" and therefore clearly covered by the FLSA, the  Court of Appeals for the Second Circuit overturned the decision based on their conclusion that Lola "did not exercise any legal judgment in performing his duties for Defendants and that he provided services that a machine could have provided."  In essence, Lola was not "engaged in the practice" of law because, as one of the Second Circuit judges stated at oral argument, "A machine could do this."
The impact of this decision goes beyond the narrow legal implications associated with a highly mechanistic contract review to how AI technologies impact the legal profession in general.  The Yale Law Journal article provides an incisive analysis of how advanced machine learning and cognitive analytics technologies may potentially disrupt the legal profession as a "lot of legal work that is routine. . . . but that routine work, sifting through documents for relevant information, is wrapped in language, which had protected lawyers from the effects of automation, but no longer."   The combination of advanced machine learning, semantic analysis and natural language processing technologies are proven to deliver high degree of precision in extracting and analyzing information in context with results not just equal to, but better than human review.
The law firm of the future is about the coalescence of legal domain knowledge and technology, including in-house expertise around the application of AI technologies: "At some point, document review and due diligence won't be about dozens of humans looking at millions of documents . . . . It'll be about getting a handful of people to run the software and… and it will be about those lawyers who are able to work with engineers to get these systems right."
There is, of course, considerable resistance to change within the legal profession. Richard Susskind, perhaps the greatest figure in all of legal technology (he has written several books, starting in the the 1990's, teaches at both Cambridge and Oxford and has been knighted), explains that one of the sources of this resistance is that it is "hard to convince a room full of millionaires that they've got their business model wrong." As well, ABA Professional Rule 5.4, which "bars non-lawyer ownership interests in law firms," along with Unauthorized Practice of Law (UPL) statutes in every state create not just a monopoly, but one that University of Tennessee School of Law Professor Benjamin Barton, in his indispensable book "Glass Half Full" calls "the world's only self-regulating monopoly" because it is a monopoly of lawyers enforced of lawyers by lawyers.
However, as our article lays out in great detail in section II, the exponential growth of technology, means that resistance is futile, at least in anything other than the very near-term.  As we cover in our article, "Alternative Legal Service Providers" (commonly abbreviated as "ALSP"s) have gained much traction and attention in recent years by leveraging technology to break down this self-regulated monopoly.  Even more recently, since the publication of our article, two of those ALSPs have received a combined $1 billion dollars in the kind of outside investment that ABA Rule 5.4 and UPL statutes were designed to prevent in the legal profession.  Thus, Deloitte - which, along with the other "Big4" consulting firms have created legal Alternative Business Structures with thousands of lawyers outside of the US - "predicts profound reforms across the legal profession within the next 10 years…" and found that "39% of jobs in the legal sector stand to be automated in the longer term…"  They suggest a strategy of embracing technology and focus on demonstrating "strategic value to differentiate firms from their competition through efficiency expertise and service quality". As this excellent recent article in the New York Times by Louis Hyman, author, economic historian and professor at Cornell University's School of Industrial & Labor Relations explains best, much of what we assume are "the rules" about economics, particularly about jobs, is a social construct that we can change.  It is not inevitable at all that technology destroys jobs, but it is clear by now that it is going to destroy the social construct of those rules – just ask the former factory workers, stock brokers, and travel estate agents who have all been replaced by technology.
The answer on how technology will impact lawyers and the law comes down to that classic lawyer answer:  it depends.   How AI impacts your career as a lawyer depends upon your ability and the resources that you have available to adapt, on how you will be able to handle the massive changes that technology is bringing to the law.  Technology does of course create new jobs, new opportunities, and we are seeing incredible opportunities in legal technology right now with vastly more in the future.
For those just starting out in their legal careers, it's probably going to take boldness and bravery and a willingness to abandon the failing protection of our self-regulated monopoly to thrive or even survive in a profession under pressure from AI.
Subscribe for blog updates
Your subscription was successful! Kindly check your mailbox and confirm your subscription. If you don't see the email within a few minutes, check the spam/junk folder.
Your subscription was successful!