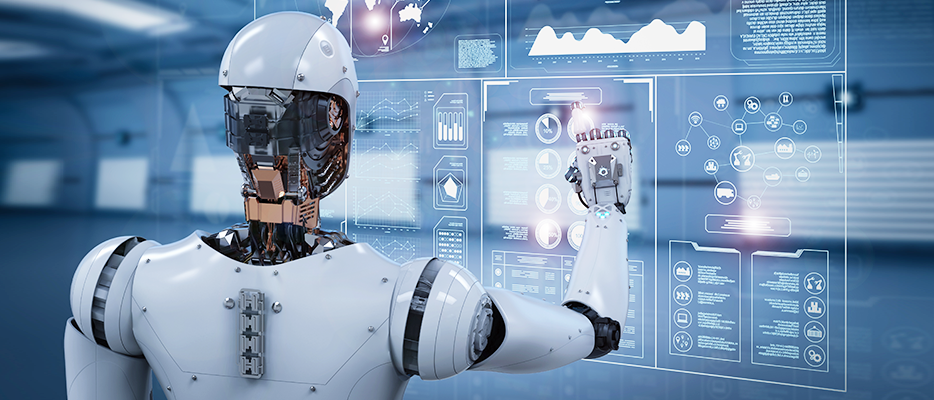 More than 20 million Amazon Alexa-powered devices were sold in 2017, and Google sold a Google Home device every second since the Mini started shipping in October, making voice-activated artificial intelligence more mainstream than ever before. The weather, a friendly joke or random trivia are easy for Alexa and Google to retrieve; and when stumped, the statement, "I can't help you with that, but I'm always learning," reassures us that...well, it's always learning.
Wouldn't this same capability be great within your accounts payable department? "Okay Google, which accounts are 30 days past due?"
Organizations are seeing the promise of consumer-AI capabilities within the enterprise. According to a Forrester survey, AI investment rose from 40 percent in 2016 to 51 percent in 2017. However, 55 percent of responders confessed that they have not achieved any tangible business outcomes yet. Organizations are learning that AI technologies, including machine learning, do not always yield immediate results and are not as simple as plug-and-play options like Amazon Alexa or Google Mini.
The biggest challenge to achieving quick results, according to Big Four firm PwC, is the availability of large volumes of labeled data to train the system. Invoices are a prime example of large volumes of labeled data, and represent an opportune area to initiate AI-enabling technology. Here are tangible ways AI can enhance accounts payable and show immediate benefits.
1. Beyond Invoice Automation
Eliminating paper is the first step towards the digital transformation of AP. Many organizations have incorporated sophisticated capture technology that automatically extracts, validates and matches data from invoices, and seamlessly feeds the results into the AP workflow, ERP system or line-of-business application.
The next generation of machine learning in AP includes the intelligent extraction of line and field data that incorporates the understanding of the overall structure of an invoice. Machine learning technology allows the system to recognize patterns, such as when a certain general ledger code is applied to a certain invoice; and learn overall structure of an invoice in order to extract all the meaningful data automatically. The system will learn these patterns and will suggest codes to the users coding them or find all the totals, amounts, and details contained within the invoice. AI recognizes the result and knows how to process, validate and recommend this data. This will reduce the amount of time AP spends on keying and correcting data.
2. Lean IT support
A large IT staff that can code and implement time-consuming algorithms and workflows is not a luxury that most organizations can afford. This is where robotic process automation and AI expedite the process by enabling AP operators to train systems with user-friendly interfaces. Training allows the operator to act as a facilitator of intelligence back into the application, thus eliminating the need for IT resources.
3. Smarter Decisions
AI's biggest attraction is its ability to provide more automated intelligence of accounts payable. By integrating advanced invoice automation to eliminate manual processing, and machine learning technology to learn and replicate what accounting staff are doing as part of their normal routine, AP automation systems will deliver better insight into the status of AP.
Managers can know when invoices arrive, regardless of the format or medium, and have them queued for processing immediately. They can also have more control over the approval cycle with the intelligence of captured invoice data and route invoices to the right approvers automatically. Managers can make better decisions with the use of graphical dashboards that provide practitioners with a real-time look at staff productivity, status of invoices, the source of exceptions, accruals and liabilities, key performance indicators, enterprise spending and other critical metrics. The intelligence generated by AI can uncover bottlenecks and causes of exceptions so managers can resolve them immediately.
Integrating AI within accounts payable (or in any part of the enterprise) is possible today, just as long as your large volumes of data can be trained.
The original version of this article was published in the Voices Section of AccountingTODAY online magazine.
Subscribe for blog updates
Your subscription was successful! Kindly check your mailbox and confirm your subscription. If you don't see the email within a few minutes, check the spam/junk folder.
Your subscription was successful!