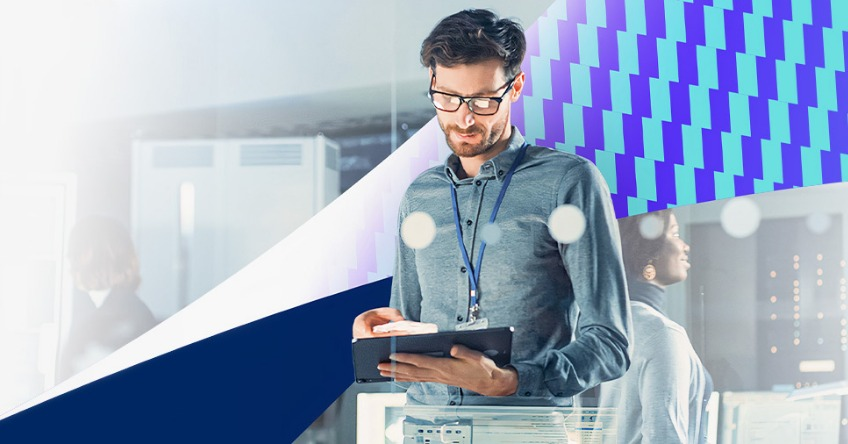 The industry's smartest intelligent document processing (IDP) platform just got smarter… giving you more ways to achieve success when it comes to processing documents.
Keep up to date with the latest changes with ABBYY Vantage here
Businesses are struggling to find the right IDP solution that is truly capable of automating the processing of documents involving unstructured data.
Business needs are not always about cost savings; rather, they are often about the customer experience when onboarding a new client, the risk financial institutions face, or the operational efficiency gains that help a business grow.
Take, for example, Manchester University National Health Service (NHS) Foundation Trust who implemented Vantage earlier in 2022 as part of a combined IDP and workflow automation to deliver streamlined end-to-end financial processes. According to Edd Berry, Programme Finance Director, Manchester University NHS Foundation Trust, "Using ABBYY Vantage saved their automation program".
Using ABBYY Vantage saved their automation program. One of the strong points of the software was the ability to upscale: our staff were able to take control on expanding the process across other suppliers—something we couldn't do with our previous provider.
Edd Berry, Programme Finance Director, Manchester University NHS Foundation Trust
Watch the recent webinar: Revolutionize Your Document Processes with No-Code Technology
Growing catalog of pre-trained skills
Last year, we introduced the ABBYY Marketplace, providing users with access to a catalog of pre-trained document skills (models) and other assets like connectors. And thanks to the Vantage capability to further train document skill models, customers can further train skills on their own documents. This saves a significant amount of time up front with training skill models and makes it possible to achieve the desired accuracy that results in less human work.
In this new release, we're excited to let you know that the marketplace has now grown to over 150 assets.
The latest set of new document skills include:
Invoices and purchase orders – Additional extraction fields have been added and models have been improved for better accuracy.
Certificate of Origin – Improved skill that is part of a collection of logistics and transportation skills available from ABBYY.
IRS Form 990 – Ready-to-go document skill that demonstrates how Vantage can handle an extremely complex federal form that is twelve pages long with a few hundred fields.
Utility bills – Now supports the extraction of table field data.
W-8 form series (IMY, EXP, ECI, BEN, & BEN E) – A common form used by foreign individuals or entities that lack U.S. citizenship or residency, but have worked in the U.S.
W-4, Employee's Withholding Certificate – If your tax situation changes, this is the form you will fill out for your employer.
Receipts – The receipt skill now has language and country support for Japan, China, Taiwan, and Korea.
Business cards and resume (CV)
All these skills are available to try out simply by downloading them from the ABBYY Marketplace.
Vantage release 2.3 highlights
Latest release delivers on performance, accuracy, and speed
In the latest Vantage release, we're continuing to invest in several key areas, including the core artificial intelligence (AI) document understanding technology that powers Vantage pre-trained classification and document skills, the human-in-the-loop user experience to get work done, and lastly, investing heavily into developing and improving existing pre-trained document skill models.
Together, these enhancements make it easier to deploy IDP solutions taking a no-code / low-code approach. Take, for example, processing data from invoices. This not only starts with identifying the vendor invoice and extracting data but often requires detecting the start and end of many invoices in one PDF file. Available in the Vantage release is a new document splitting skill, where Vantage will auto-detect the start and end of a multi-page document like an invoice, eliminating any manual work that would otherwise be required.
The ability to extract table data can be challenging with documents like invoices, purchase orders, and remittance advice. In the latest Vantage release, ABBYY AI advancements in machine learning improve the ability to identify and extract data from complex table structures like side-by-side tables, multiple tables in one document, and tables spanning hundreds of pages. Furthermore, performance improvements have been made to handle documents that have tables spanning a hundred pages or more, as in the case of processing commercial invoices.
It is also worth highlighting the latest ABBYY announcement on ABBYY Proof of Identity, delivering instant identity proofing and affirmation as part of customer onboarding, new account opening, claims, and enrollment processes. It is the point where the customer provides proof of their identity via ID cards, photos, and supporting documents, so the business can determine that they are who they say they are.
Get started today!
We're very excited about the latest Vantage 2.3 release as we continue to advance the core AI document understanding technology, build pre-trained skills (models), and align with businesses to simplify document automation. You can learn more about all this exciting release by registering for the upcoming Vantage 2.3 webinar and try out the new capabilities in your Vantage tenant or request a demo.
Subscribe for blog updates
Your subscription was successful! Kindly check your mailbox and confirm your subscription. If you don't see the email within a few minutes, check the spam/junk folder.
Your subscription was successful!