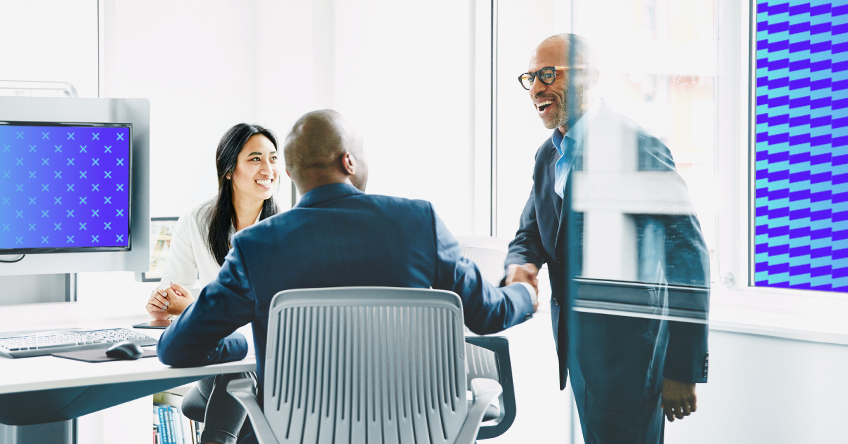 On May 11th, we announced a significant investment by global technology-focused investment firm Marlin Equity Partners, making it the largest shareholder of ABBYY. We are excited about this investment for several reasons. Mainly, it will accelerate growth for the company and provide the necessary capital to continue ABBYY's history of highly respected and global innovations—our Digital Intelligence product portfolio.
What is Digital Intelligence, and why do you need it to succeed at digital transformation? Learn more here!
More than 5,000 customers use our solutions in diverse industries, including finance, healthcare, supply chain, insurance, and more. We are proud to have ABBYY solutions currently used by global companies like PwC, FDA, Siemens, Deutsche Post DHL, PepsiCo, and Volkswagen.
Our entire Digital Intelligence platform enables enterprises to effectively execute transformation strategies through the speedy and accurate capture of data at scale with a contextual understanding of scanned documents through ABBYY's Intelligent Document Processing (IDP), Process Intelligence, and natural language processing capabilities. You'll see more innovative solutions coming to market faster that will help enterprises reimagine how they get work done.
Additionally, we'll continue to invest in exceeding our customers' expectations. Our customers are our biggest advocates and working alongside them during every step of their digital transformation journey is core to our #OneABBYY values. From ABBYY University, to online resources and webinars, our partner ecosystems, or through our Professional Services team, we are committed to ensuring Centers of Excellence, citizen developers, and IT get maximum value from their intelligent automation initiatives.
And, where would we be without our people? We plan on continuing to invest in our current workforce with the tools and skills they need to thrive. This also includes attracting the best talent globally, from developers to finance, to sales and marketing. It also means providing an engaging and diverse culture that empowers employees to feel impactful at work while also balancing home and social needs.
We hope our partners and customers see why we are excited about this investment. Marlin sees tremendous value in the success we've had and will be a strong, growth-oriented partner for our next phase of growth.
---
More Information
https://www.abbyy.com/company/news/abbyy-completes-investment-from-marlin-equity-partners-to-accelerate-growth/
https://www.marlinequity.com/marlin-completes-growth-equity-investment-in-abbyy/
Find out how ABBYY Digital Intelligence solutions can address your needs.
Subscribe for blog updates
Your subscription was successful! Kindly check your mailbox and confirm your subscription. If you don't see the email within a few minutes, check the spam/junk folder.
Your subscription was successful!