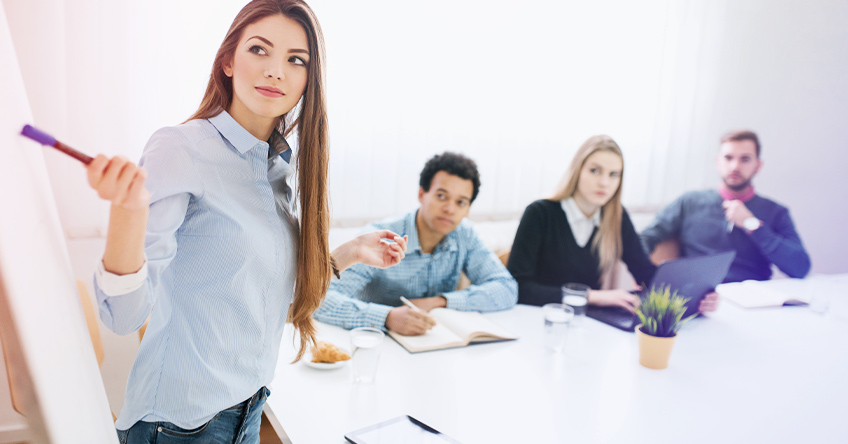 You may have heard by now that we are hosting our ABBYY Reimagine conference, next week from March 23-24. This year we are going virtual, and while we'll miss seeing all of our customers and partners in person, we're excited to host this two-day event to help you accelerate digital transformation and empower your organization to make an impact where it matters most: customer experience, competitive advantage, visibility, and compliance.
We reached out to some of our ABBYY experts and asked why they're excited about attending ABBYY Reimagine. Here's what they had to say:
There are two things I'm really looking forward to at our event. First would be the sessions with our partners, as these represent some of the leading automation providers in the industry and help make ABBYY successful, alongside delivering incredible value to our customers. Then we have a major new product announcement, which has been a big part of my focus at ABBYY over the last couple of years as it has transitioned from concept to reality. This product fundamentally changes our market and delivers so many opportunities, not just for us, but for our customers and partners to embrace.
Neil Murphy, VP, Head of Global Business Development
Neil Murphy's sessions
Day 1: ABBYY Digital Intelligence Reveal
Day 2: ABBYY Digital Intelligence Portfolio Track
I am so excited to be a part of ABBYY Reimagine, which is shaping up to be the premiere event for industry leaders, digital innovators, and business pioneers. I am delighted that Julie Conroy, Research Director, Aite Group is joining us and will provide insights into Fraud and Financial Crime in 2021. We've also got a great customer story to share from Société Générale. It's going to be two days of valuable insights from business leaders, peers, and visionaries bringing to life stories about Digital Intelligence in action, you won't want to miss it.
Cheryl Chiodi, Solutions Marketing Manager (Financial Services)
Cheryl Chiodi's session
Day 1: Banking and Financial Services Track
In these unprecedented times, when business as usual is out the window and innovation has to work, it is exciting to be part of ABBYY Reimagine, where we can witness how digital innovation actually gets done. I was thrilled to learn that Siemens and DHL will be joining us to show how they changed their business by approaching their supply chain problems and payment processes from the starting point of the customer experience. They will demonstrate how digital innovation happens when our customers reimagine the problem and adapt technology in new, more agile ways to solve it.
Reggie Twigg, Director of Product Marketing (AP and Transportation)
Reggie Twigg's session
Day 1: Logistics and Finance Operations Track
I'm excited to have the opportunity to talk to insurers about the impact that Digital Intelligence can have on their organizations. The insurance track is focused on the industry challenges and priorities that insurers are most concerned with–in business areas including quoting, underwriting, policy administration, and claims operations. I'm especially looking forward to hearing Novarica analyst Deb Zawisza discuss trends and predictions, including why technology investments drive productivity and sales growth for insurers, and the importance of an active business/IT partnership in successful transformation projects–along with other key points and findings from Novarica's recent research.
We'll also be hearing from leaders of two of ABBYY's partners–Mark Miller from Naviant and Sumit Taneja and Lopamudra Panda from EXL. They'll be discussing what they're seeing and hearing from their customers–and how insurers have used our Digital Intelligence Platform to optimize key insurance processes. And I don't want our guests to miss the final session of the day, which will be an opportunity to not only hear me and Alex Dibeler talk about how our Digital Intelligence platform can help insurers optimize their claims operations – but to also see a demonstration.
Eileen Potter, Solutions Marketing Manager (Insurance)
Eileen Potter's session
Day 1: Insurance Track
You still have time to register. Take a look at the full schedule and reserve your virtual seat here. We look forward to seeing you there!
Subscribe for blog updates
Your subscription was successful! Kindly check your mailbox and confirm your subscription. If you don't see the email within a few minutes, check the spam/junk folder.
Your subscription was successful!