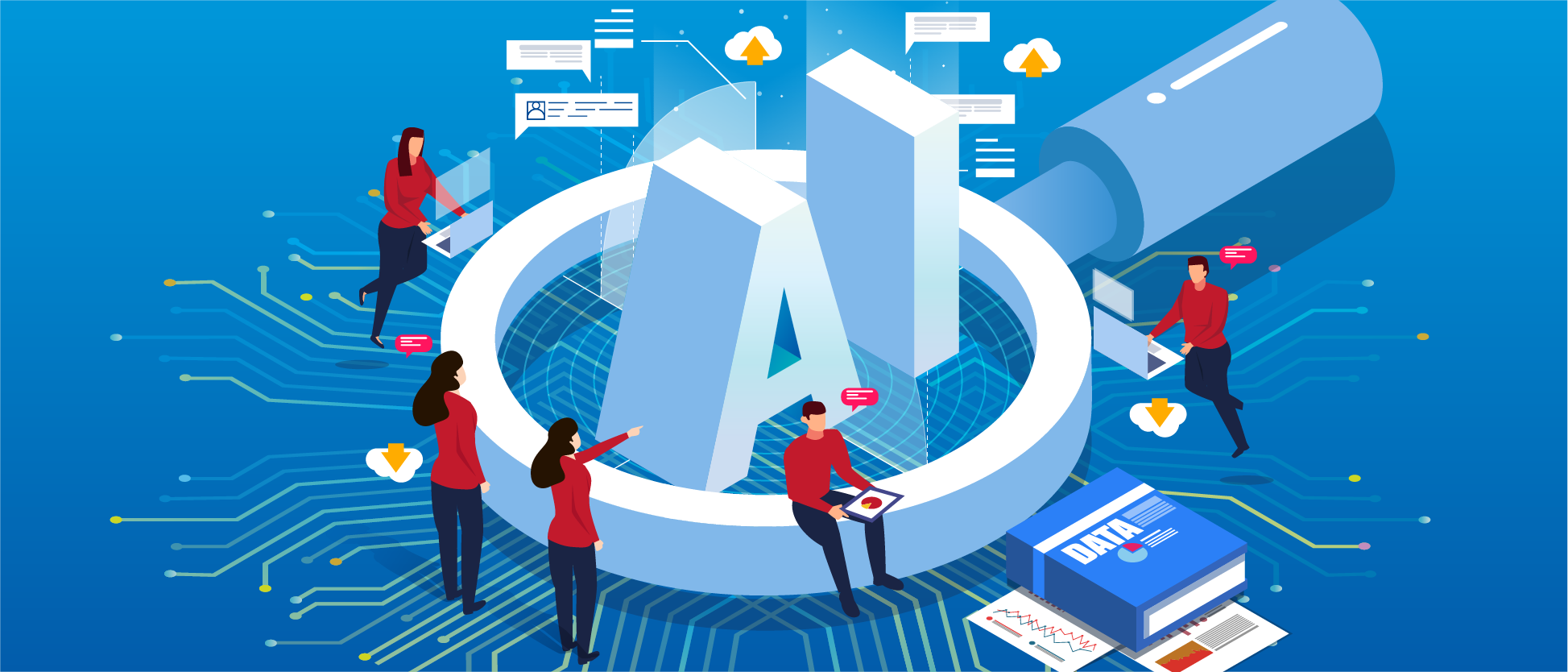 Artificial intelligence is trending high everywhere and more and more companies are joining the bandwagon. Banking on this trend, Tatiana Danielyan, ABBYY's Deputy Director of R&D identifies 5 trends that show how artificial intelligence will help to power enterprise digital transformation journey in 2019.
Trend #1. The scramble for datasets to teach algorithms for specific sectoral tasks will intensify.
As AI adoption in enterprises matures, it is clear that whoever owns the data is king. However, the need to protect confidential and proprietary information aggravates problems with data availability in sectors as diverse as financial, agrarian and space exploration. Obtaining user data and behavior information gleaned during behavioral marketing campaigns has also become a lot harder with arrival of the General Data Protection Regulation (GDPR). Here are three ways developers may tackle data shortage in the coming years:
Sale or purchase of data from individuals or legal entities, for example, through special exchanges.
More extensive use of advanced algorithms and techniques such as transfer learning, knowledge transfer and one-shot learning to train model. For instance, ABBYY uses transfer learning in its flagship FlexiCapture to teach its intelligent platform to determine document type and extract information from it, allowing the algorithm to work on the minimum number of examples.
Increase in use of the generative adversarial networks (GAN) to generate data from scratch, especially to recreate images, video and audio recordings.
Trend #2. Demand for AI experts will increase.
The demand for AI technologists is set to massively increase with related salaries and bonuses for Data Scientists skyrocketing. In 2019, more and more businesses are expected to take advantage of the benefits of AI and Machine Learning (ML), which are predicted to revolutionize multiple industries in 2019. Skills creating AI apps, ML techniques, Deep Learning and Natural Language Processing (NLP) are the most in-demand skills on job portals like LinkedIn, Indeed, SimplyHired, Monster and AngelList.
Trend #3. Competition for tech skills will drive more corporate investment in education.
To maintain their competitive edge, many large companies, including Google and Samsung are opening schools or courses in Machine Learning to train prospective specialists. Both MIPT and ABBYY offer courses in ML for college students, underscoring the importance of AI and automation in the future of work.
Trend #4. Virtual Assistants will become smarter and more intuitive
While many top-rated Virtual Assistants (VA) such as Google Assistant and Alexa continue to demonstrate an impressive IQ level, they fall short in terms of building cause-and-effect relationships and in good memory retention. This is set to change in 2019 thanks in large part to the development of natural language processing technologies. Very soon, VAs will be able to handle more human-like tasks like holding a telephone conversation with humans or advising the user about the need to visit a doctor.
Trend #5. Developers will put greater focus on Explainable Artificial Intelligence (XAI)
Despite the increasing use of AI and autonomous devices in all business models, their effectiveness is still limited by the machine's current inability to explain their decisions and actions to human users. This makes it difficult for businesses and people to work with AI-powered systems, since it is not always possible to trust their conclusions without evidence or premises. To resolve this, researchers are showing interest in not only the quality of problem solving with the help of models, but also in how well neural networks are able to convey some linguistic or mathematical phenomenon. XAI or Transparent AI already elicits enormous interest from community of AI developers worldwide and prospects are good that XAI development will continue to grow in 2019.
Subscribe for blog updates
Your subscription was successful! Kindly check your mailbox and confirm your subscription. If you don't see the email within a few minutes, check the spam/junk folder.
Your subscription was successful!