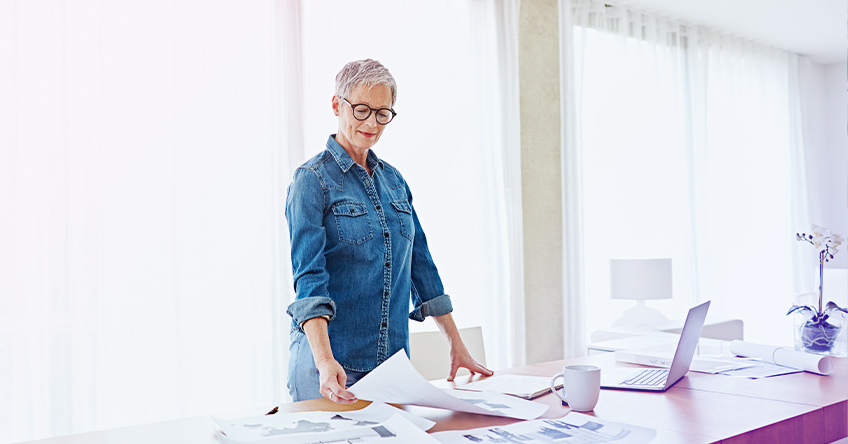 While 2020 brought many challenges and changes, unilaterally we felt the impact around the world notably how we work, where we work, and how we engage with our customers. In the face of the business continuity disruptions of last year, the business leaders who responded with agility to improve their productivity and focused on digital transformation efforts found success.
The U.S. Food and Drug Administration's mission is to protect and advance public health, with speed and accuracy being key to their efforts. ABBYY's Digital Intelligence platform captures and extracts vital data and information from health documents with upwards of 120 complex fields with 99+% accuracy.
Scena, a U.K. creative construction and protective solutions company, freed up time for its accountants to focus on high-value tasks by reducing the invoice-processing time by 60% with ABBYY's Digital Intelligence platform.
Fender, one of the world's leading musical instrument manufacturers, marketers, and distributors, chose ABBYY's Digital Intelligence platform to expedite invoice processing automation of more than 2,000 types of invoices in different layouts and languages. The whole team now benefits from optimized use of financial and intellectual capital.
We invite you to reimagine your document-centric processes with digital innovation. Together, we can power growth and profitability while making the world work better. Join us March 23 – 24 for ABBYY Reimagine, our virtual conference, to learn how Digital Intelligence can improve your organization.
Learn from analysts and industry experts to pave the way forward
One thing is undeniable- users expect quick results, reliable services, and digital accessibility, so the use of digital technologies will not return to pre-COVID use for businesses and consumers alike. In the opening keynote session John "Gucci" Foley, a Sloan Fellow at Stanford School of Business and a former lead solo pilot of the Blue Angels, will share his expertise in the how of high-performance teams and why the practical model based on a culture of high-trust and leadership works for any type of organization. Day two's keynote session by Maureen Fleming, Program Vice President for IDC's Intelligent Process Automation research, will focus on how enterprises speed up, drive cost out of and support a customer-centric approach to business operations.
Join our experts to take an in-depth look at digital technologies' impact across several industries including Financial Services, Insurance, Logistics, Finance and Administration, and Healthcare. Panelists include:
Julie Conroy, Research Director for Aite Group's Fraud & Anti-Money Laundering practice
Cheryl Chiodi, Solution Marketing Manager, Financial Services, ABBYY
Véronika Aourarh, Applications Manager, Société Générale
Philip Hechtl, Head of Artificial Intelligence and Digital Service Management, Siemens
Insurance consultant Deb Zawisza, Vice President of Research and Consulting at Novarica
Eileen Potter, Solution Marketing Manager, Insurance, ABBYY
Timo Neff, Team Lead – Automation Designers & Architects, Digitalization@GBS Program, Global Business Services, Deutsche Post, DHL
Kenya Smith, Solution Marketing Manager, Healthcare, ABBYY
And many more!
Process is at the heart of everything you do
A recent survey showing the use of technology and workforce productivity revealed a generational divide among senior-level executives, ranging from managers to board-level directors. Despite being more tech fluent, 55% of executives under 35 reported difficulty working from home because of poor company processes, enough to make one in four want to quit their jobs. At ABBYY Reimagine, we will explore new ways to gain insights into sources of friction in your processes and demonstrate how to confidently move forward in process improvement initiatives.
Bring business users into the automation journey
Siemens and Deutsche Post DHL customers will share how ABBYY Digital Intelligence modernized their shipping logistics and invoice processing operations for meeting the unprecedented challenges of our time to maximize efficiency, cash flow, and customer experience. In another session, you'll learn how customers moved from data-driven to insight-enabled change with ABBYY Process Intelligence.
Our expansive ecosystem of ABBYY partners provides even more value to our Digital Intelligence platform including advanced cognitive skills for the enterprise. In our session with Blue Prism, we share how to empower your organization by adding intelligence to document-centric processes.
How to achieve a truly intelligent digital workforce
Learn how to complement intelligent automation platforms like Robotic Process Automation (RPA) and Business Process Automation (BPA) with trained cognitive skills for software robots, the new digital workforce. We demonstrate a new no-code design approach to enable the digital worker to understand the content and perform like humans. See our recent post to learn what is a digital worker with next-level intelligence.
Dive under the hood in our technical track sessions
We will discuss topics such as the synergy between traditional capture using layouts and Natural Language Processing (NLP) powered capture. Demonstrations of the ABBYY Digital Intelligence platform include:
How to use ABBYY FlexiCapture for Invoices to process Purchase Orders and Receipts.
How to optimize your FlexiCapture workflows with advanced analytics thanks to the latest offering that integrates Process Intelligence's power with ABBYY's Timeline for FlexiCapture solution.
How a new no-code design approach allows the citizen developer to quickly design, train and use cognitive skills with ABBYY Vantage.
Join us at ABBYY Reimagine on March 23-24, 2021. Participation is free of charge. Register here.
Subscribe for blog updates
Your subscription was successful! Kindly check your mailbox and confirm your subscription. If you don't see the email within a few minutes, check the spam/junk folder.
Your subscription was successful!