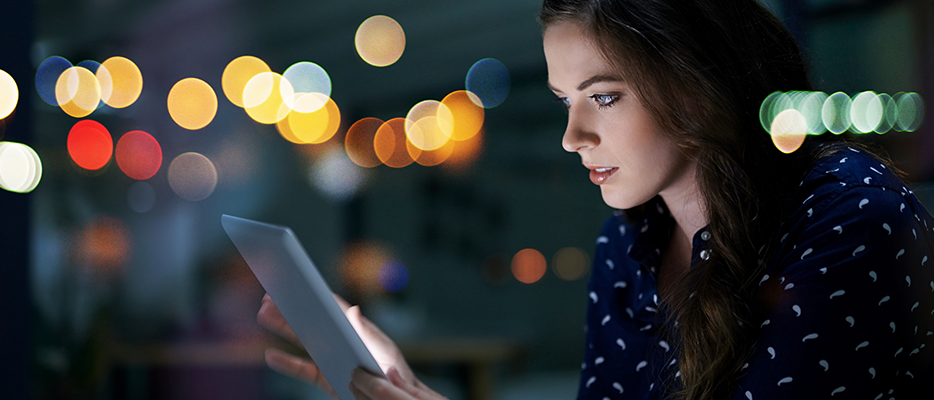 Forrester Research's report, The Digital Business Imperative, found that 31% of business executives surveyed believe that digital technologies are a major driver of business strategy. A more compelling 89% believe that digital will disrupt their business in the next year, because if they don't, they risk losing customers, revenue and profits to more digitally savvy disruptors.
In fact, PwC found in its 2017 Digital IQ Survey a connection between organizations that had more comprehensive digital strategies and strong financial performance. Top performers in its survey reported revenue growth and profit margin increases above 5%. However, investments in digital transformation have broader impact than revenue and profit margins. Executives mandated with digital initiatives need to understand that digitizing and automating processes is only a step towards achieving customer ownership.
Customer ownership means establishing direct contact between the company and the customer: Knowing how to track users by their purchases, friends, and actions before and after purchasing a product or a service. It also means knowing how to engage with them and influence their behavior, then using these insights to meet their ever-changing needs. This is impossible without digital technologies and business automation. But automation itself does not make you "own the customer." The customer does not simply become yours when you implement an inventory management or POS system.
Yes, these technologies make the internal workflows transparent, and reduce operational costs, but they are unable to increase capitalization by three to 10 times. Automation of internal business processes alone cannot increase customer attraction, retention, and engagement. It also will not help users make one-touch mobile payments instead of searching for cash or a banking card, give electronic gift coupons to their friends, or buy a cocktail for a friend at the nearby table.
Customizing your approach to each customer based on knowing where they live, their interests, friends, and how they choose gifts for their children is important because every business ceases to be unique in the long run as its products and services turn into commodities. This happened for TV sets, washing machines, cameras, and mobile phones. Dozens of competitors with similar goods entered the market. The companies started to compete by reducing the product cost, but paid no attention to the changing needs of their customers.
"Knowing" the customer
Digital companies know everything about their customers and use this information to offer unique goods and upsell additional products based on preferences and past actions. For example, Amazon started with bookselling, but its stronghold in customer ownership enabled it to achieve a real breakthrough – the company created the largest product marketplace, uniting hundreds of thousands of suppliers and millions of customers. This very revolution made Amazon the most valuable retailer in the world, with capitalization exceeding $366 billion. We saw a similar marketplace revolution in 2011 and 2012 with on-demand services such as Uber and Airbnb.
Leaders using digital transformation for customer ownership
Apple has achieved impressive customer ownership. Apple was once considered a manufacturer of personal computers, iPods, and smart phones.  But today, Apple has 900 million loyal users worldwide who created their Apple ID, linked it with their credit cards, and now make regular purchases in its AppStore and iTunes marketplaces. Everything else done by Apple — tablets, smart watches, Siri assistants, HomeKit smart home solutions, hundreds of apps, cloud solutions, unmanned cars — are mere consequences. It leveraged big data to purposely satisfy current customer needs, anticipate needs, and even form new needs and product categories.
Digital disruptors also impacted infrastructural organizations. For example, affordable pricing of solar panels and fuel cells enabled customers to transform their homes and businesses with alternative energy sources. To adjust to these market changes, energy companies like Sempra Energy installed new equipment to measure, regulate and stabilize the flow of electricity coming from many new and intermittent sources. Sempra also launched pilot programs that informed and encouraged customers to shift their power use to off-peak hours when demand for electricity is lower. In the years ahead, these customer engagement strategies will surely reach all industries.
PwC's Digital IQ said 73% of companies are investing in Internet-of-Things and 54% are investing in AI – both aimed at better knowing customers. Companies' digital transformation initiatives should establish direct contact with end customer by knowing their names, e-wallet, social networks and activities. Customer ownership is the only way for businesses to survive in the next 10 years.
To get started with AI and digital transformation, contact us today.
To read the original article, visit InformationWeek.com.
Subscribe for blog updates
Your subscription was successful! Kindly check your mailbox and confirm your subscription. If you don't see the email within a few minutes, check the spam/junk folder.
Your subscription was successful!