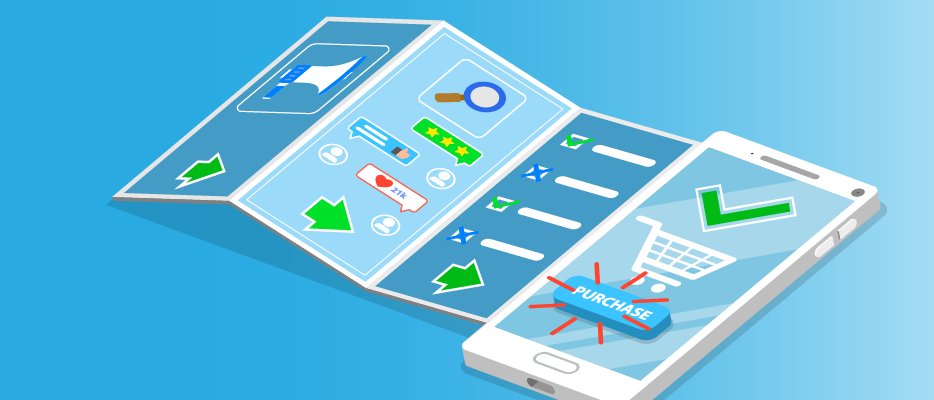 As researchers, Gaël Bernard and Periklis Andritsos put it in their paper A Process Mining Based Model for Customer Journey Mapping: customer journey maps (CJMs) are used to understand customers' behavior, and ultimately to better serve them and make their experience better.
This new approach is using numerous disciplines for different purposes. As a response to this growing need to understand the customer journey, dozens of software applications have emerged. Although these provide interfaces to understand CJMs, they lack measures to assist in any type of in depth analyze and lack in providing any valuable insight for decision making. There could be some potential by utilizing CJM software data with process intelligence software to dig deeper into the customer's journey through AI enabled process analytics and advanced process mining, a data analytics technique that users can leverage to assess the impact of the journey's duration on the customer experience. This approach would bring data scientists and customer journey planners closer together, the first step in gaining a better understanding of customer behavior. In this sense organizations could discover, analyze, further monitor, and event predict their customers' journeys and business outcomes.
Process intelligence is a new type of analytics tool focused on the analysis of event sequences which comprise timelines. Through the refinement of the built-in analysis tools, none of which require any coding, a user can quickly realize insights regarding the general patterns regarding subset groups comprising the overall population of timelines. Beyond the patterns discoverable from the timelines events themselves, users can further enrich the analysis to look for correlations between various patterns as well as other related data that can be joined to the timeline.
Harvard Business Review has an excellent article: Using Customer Journey Maps to Improve Customer Experience. Here is an extract below that is really helpful for understanding what should be evaluated along the customer journey:
Actions: What is the customer doing at each stage? What actions are they taking to move themselves on to the next stage?
Motivations: Why is the customer motivated to keep going to the next stage? What emotions are they feeling? Why do they care?
Questions: What are the uncertainties or other issues preventing the customer from moving to the next stage?
Barriers: What structural, process, cost, implementation, or other barriers stand in the way of moving on to the next stage?
Process intelligence provides users a set of tools that support multiple ways to discover, analyze, monitor, predict, and improve processes based on real event logs. Its main idea is to provide a link between process models (e.g., BPMN) and the "reality" captured in event logs. Furthermore, PI technology delivers critical process intelligence insights automatically – any process, any complexity and any size. The result is the only analytics tool that allows users to analyze the data already in the CJM system in a completely new way. By using data left behind through the customer journey, process intelligence automatically creates an interactive model and generates a wide variety of analyses. This becomes your interactive process digital twin. The result is getting immediate access to process insights and knowledge about the customer journey not possible with any other tools.
Many organizations have adopted the concept of Customer Journey Mapping in order to map out the customer's experience and analyze it. This starts from the initial contact with the company through the steps of engagement and finally into a long-term relationship. These techniques are frequently applied to analyze the "onboarding" of customers, areas where customers might first look up information on the web, rely on word-of-mouth, check out the organization's mobile app, make some calls or visit branches, before committing to a particular purchase of a product of service. With all these backend systems growing the complexity on how to map this process businesses are left thinking: "How can we cover the entire customer life cycle?" ABBYY Timeline allows users to combine event data from multiple systems. It then reconstructs processes even when different steps of the process are performed using multiple back-end systems. The result is the ability to visualize and analyze the complete customer journey, even when there is no other place to find these details in existing systems.
With the growing complexity of customers' needs, advances in statistical analysis and algorithms, and by expanding the amount of data produced provides an exciting opportunity for organizations to advance their knowledge of their customers' journeys with empirical tools like the comprehensive process intelligence solution from ABBYY's Timeline.
Subscribe for blog updates
Your subscription was successful! Kindly check your mailbox and confirm your subscription. If you don't see the email within a few minutes, check the spam/junk folder.
Your subscription was successful!