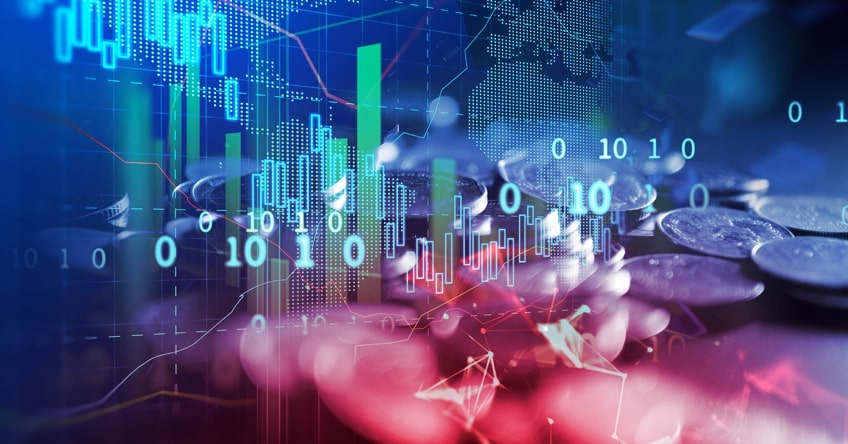 It's no secret that digital transformation has become a necessity for businesses to gain a competitive edge. With increasing customer expectations, the ability to get processes done faster and more efficiently has never been more important. From AI to automation, executives are looking to maintain or increase their investments, yet these digital transformation initiatives move very slowly throughout a company and oftentimes end without meeting the envisioned goal of success.
The financial services industry, like many others, has been radically changed by the presence of these new technologies but also pressed by the constraining margins of profitability in many segments. Financial service organizations are expected to meet the increasing demands of the market all while maintaining rapidly changing SLAs and compliance regulations. Leading firms have been working to fix these issues with emerging technology and have been rewarded by doing so. These firms need to constantly seek out new technology in order to improve their business problems.
The financial industry is highly process oriented because of its service nature. The industry is unique because of its complex workflows across different departments, people, and even locations. However, due to the highly regulated nature of the industry, these workflows are all well documented and recorded. Every action, event, or transaction is recorded in a log along with many other important attributes describing who did what, where they did it, and lots of other information about things happening operationally.
These workflows typically span across different systems that do not all link together perfectly, thus creating silos of information and an incomplete picture of the businesses operations. These factors, in addition to the variable nature of the day-to-day processes of the industry, make it hard for businesses to figure out what the processes look like in an "as-is" state.
Without a clear picture into process execution, leaders have been unable to answer vital business questions due to the high levels of variability in the ways processes function. How do they ensure processes are being followed according to plan? How do they even know what those processes are and how they operate?
There is a growing demand for process analytics. This is because sophisticated insights can be gained from process data. With the right technology, process discovery is easy as point and click. With technologies today like process mining, or more advanced business process intelligence, leaders can now see a complete view of their end-to-end process in its "as-is" state. This is especially important when some of the largest contributors to waste in the financial industry are handoffs for approvals, requests waiting to be processed, and customers waiting in queues.
It's important that you can find exactly where the problems in your process are occurring and not just the knowledge that they are happening. With ABBYY Timeline's pre-built Discovery and Analysis tools, companies are easily able to discover the bottlenecks of their processes and where the process is taking deviations. This helps to uncover exactly where these handoffs are occurring and how long requests are waiting so that you can find more specific solutions to these problems.
Beyond discovery, with compliance rapidly changing and processes continuously changing, it's important that financial organizations have one source of the truth where they are able to see where their processes are and where they are going. Process Intelligence is equipped with monitoring and alerting capabilities that are especially beneficial when regulations change. By setting up a simple query and pairing it with a text or email alert, you never need to spend time double-checking or waiting to fix a mistake months later.
Increasing Digital Intelligence is much more than 'doing discovery,' 'automating processes,' and 'extracting document data' from content-driven processes; it is asking new questions and having the right tools to answer them:
How does content drive the process, rather than how does the process consume data from documents?
How can processes be visualized as more than as snapshots of a moment in time, to see the actual end-to-end flow of content and human interactions, many of them parallel and at cross purposes?
Only by asking these questions can financial service providers transform their customer interactions and content intake from the status quo of chaotic islands of data production that must be re-interpreted downstream for compliance or crimes detection and all of the costly duplication of effort and technologies we see as a growing problem in these organizations.
Furthermore, by using a Process Intelligence software, financial services can use past and current performance to serve as a guide for future performance. Workers can feel more confident in their decisions and be guided by prediction, which is powered by machine learning, in order to have the best chances for success.
Because of the variability of day-to-day tasks, many financial services have simply failed to identify ways to accurately measure performance and other KPIs. With a Process Intelligence platform, each unique process can be drilled down on to find the indicators that matter most to you, whether this is cost, throughput times, or a specific attribute. It is this high level of process clarity that finally allows for financial institutions to meet the ever-growing needs while staying on top of changing business requirements.
Digital Intelligence helps you understand how to improve customer experience and throughput, avoid compliance risks, or identify a wide variety of efficiency improvement opportunities quickly and at a fraction of the cost you pay today. Get an inside view into the inner workings of end-to-end operational processes for any operational department. Whether it is your crediting, loan applications, payment, mortgage processing, or any other process, ABBYY can help. To find out more about how Digital Intelligence can help you, explore our webpage for financial services.
Subscribe for blog updates
Your subscription was successful! Kindly check your mailbox and confirm your subscription. If you don't see the email within a few minutes, check the spam/junk folder.
Your subscription was successful!