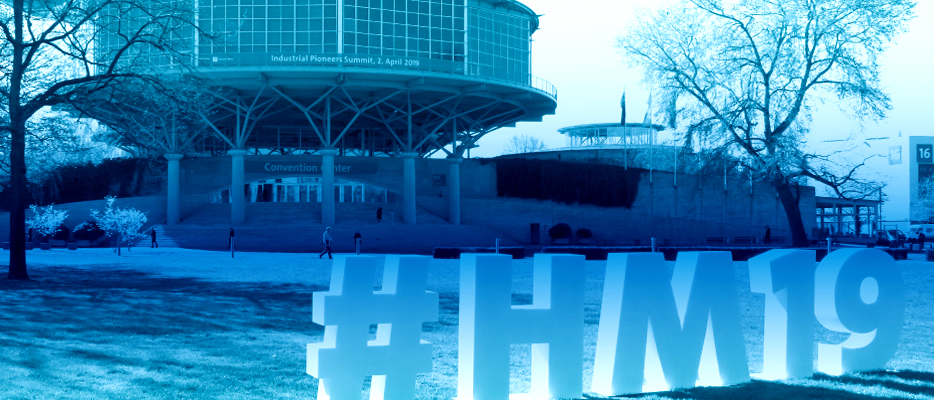 Once every year, all roads lead to Hannover and this year was no different. Over 200,000 visitors and 6,500 exhibitors from more than 75 countries descended on the city for the Hannover Messe, the world's leading tradeshow for industrial technology. Artificial intelligence in industry and robotics, the potential of the new 5G mobile communications standard for industrial applications, lightweight design, and the future of work in a time of increasing digitalization all featured prominently in many of this year's forums and conferences. However, the biggest takeaway from this year's trade fair is the willingness of many high-tech companies to move towards a readily perceptible digital transformation.
Taking advantage of Vantage
ABBYY has always been where the action is and we made quite a splash during this year's 5-day trade fair. Susanne Richter-Wills, ABBYY's Head of Enterprise Sales DACH, wowed attendees at the "Forum Automation" with insightful speech on human-machine-collaboration. "The Hannover Fair saw a small relaunch of CeBIT with its digital factory," said Ms. Richter-Wills. "The new mix of the audience was great for ABBYY as it combined those looking for physical and software robots. This resulted in interesting conversations and projects." Susanne's excellent presentation features ABBYY's Pan-EU robots survey with a perfect twist to our new Content IQ solutions, especially Vantage in ways that are immersive, interactive and engaging. The positive impact of the presentation on the audience was unmistakable as it inspired many attendees to take pictures of almost all the slides.
Media Magnet
With over 500 companies demonstrating the deployment of artificial intelligence in industrial manufacturing, 5G applications, and solutions for the energy and mobility transitions, it is no surprise that the trade show attracted a lot of interest in vertical, business and IT media as well as the top news channels. ABBYY Vantage was also a draw for journalists and leading media outlets were keen to review the innovative platform.
Digital Factory Gets Bigger and Wider
As digital transformation evolves, creating new business models and boosting productivity, so has the Hannover Messe been opening up new potentials that leverage the opportunities of digital technologies. The Hannover Messe's Digital Factory, which took off in 2004, has continued to grow and establish itself. Yet organizers hoped the platform will get a much needed facelift next year and will be renamed as "Digital Ecosystems".
Looking ahead
As we look to capture the opportunity of this forum in future, top on our mind is the boundless opportunities a more spacious Digital Ecosystems provides for showcasing and demonstrating our technologies. As Ms. Richter-Wills puts it, "I really enjoyed the conversation at the Hannover Fair related to our robotics study and the launch of our Vantage skills. It shows that ABBYY is on the right R&D track to make AI & RPA come to practical implementations and fast ROI".
Subscribe for blog updates
Your subscription was successful! Kindly check your mailbox and confirm your subscription. If you don't see the email within a few minutes, check the spam/junk folder.
Your subscription was successful!