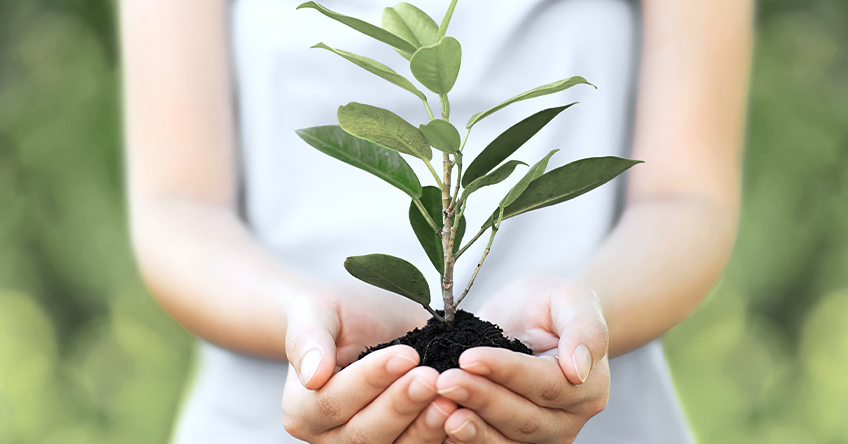 Every June 5, World Environment Day is celebrated around the world in many different ways. The date was set 47 years ago by the UN to raise awareness and encourage action around environmental protection issues. At ABBYY, environmental initiatives have been of vital importance for a long time. For example, at one of our offices, employees can bring numerous types of waste to be handed over for recycling. But this year, we found a new way to make World Environment Day especially remarkable for our customers all over the world and us.
This June, we launched a new important initiative to plant thousands of trees a year to support our environmental policy and meet new goals in line with our corporate social responsibility (CSR) strategy. We partnered with a non-profit organization, One Tree Planted, that plants saplings worldwide to help combat climate change, conserve biodiversity, restore landscapes, and strengthen communities. One Tree Planted partners with dozens of global companies like Facebook, HP, and Adidas.
According to experts, 80,000 acres of forests disappear from the Earth every day. This affects the environment in multiple ways. From 2015 to 2020, the annual rate of deforestation was estimated at 10 million hectares. The benefits of reforestation are enormous in terms of improving soil and water conservation, controlling the local climate by providing shade, regulating temperature extremes, increasing wildlife habitat, and improving the land's capacity to adapt to climate change.
How does our Plant a Tree campaign work?
For every deal closed with a new customer of ABBYY Digital Intelligence solutions, we donate a tree to One Tree Planted. Customers are given the choice of where they would like their tree planted within North America, Latin America, Africa, and Asia. One Tree Planted pools the donations for each region and sends the funds to its reforestation partner, enabling them to cover the costs needed to get these trees in the ground.
ABBYY's Chief People Officer Weronika Niemczyk explained that the new Plant a Tree project was very much favored by our international team spread across 14 countries, and it also aligns with how we help organizations go paperless and improve processes. According to our forecast, we will plant no less than 2,000 trees a year, equating to restoring more than four acres of land into forests. From the beginning of 2021 through the end of May, we already committed to planting 410 trees globally.
In 2020, One Tree Planted secured enough donations to plant over 10 million trees, which equates to over 30,000 hectares. ABBYY looks forward to contributing even more trees for our environment and future.
Read the press release for more information.
Subscribe for blog updates
Your subscription was successful! Kindly check your mailbox and confirm your subscription. If you don't see the email within a few minutes, check the spam/junk folder.
Your subscription was successful!