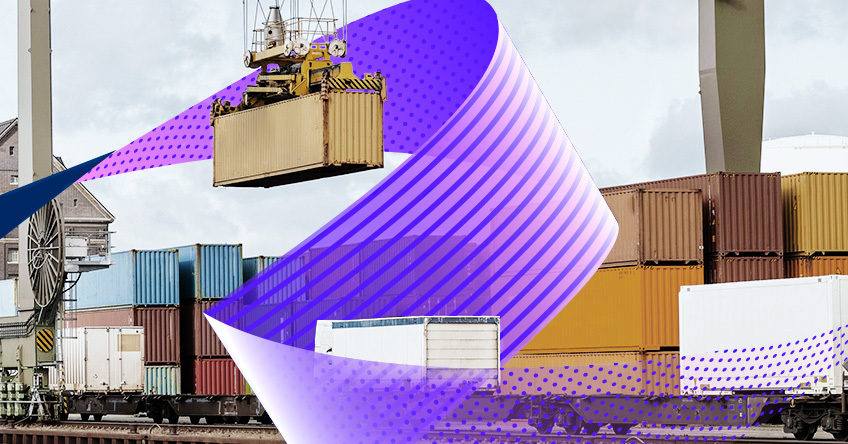 Documents exist in a quarter of business operation scenarios or more. If you pick any industry, you will easily find documents, sometime even paper ones, holding back digital transformation.
While content understanding might be a dilemma, many organizations get lost in automation while almost entirely focusing on task-based robotic process automation (RPA) solutions as the best cases for high-value transformation. More organizations need to embrace an automation-first mindset and reimagine their business processes entirely–like Deutsche Post DHL Group.
Deutsche Post DHL Group is the world's leading logistics company. It employs 570,000 people in over 220 countries to deliver parcels and express mail across borders. This service requires Deutsche Post DHL Group to manage its processes efficiently. To this end, Deutsche Post DHL Group has used RPA automation to streamline vital internal processes.
Learn more about how process mining can help you easily build your very own process digital twin, and help you easily discover new opportunities for automation and monitor existing RPA deployments.
ISSUE: How to solve manual data input challenges?
Invoice processing has always been highly manual for this global logistics company, which in 2020 generated more than €66 billion-euros. It involves dozens of people processing hundreds of thousands of invoices on an annual basis.
Deutsche Post DHL Group embarked on their automation project by analyzing their Finance activities to determine which processes and tasks could be automated effectively with RPA.
At the beginning, one of the many areas Deutsche Post DHL Group wanted to automate was invoice processing. However, following an assessment with their solution partner, they felt that the complexity of semi-structured documents coupled with a lack of extensive Intelligent Document Processing (IDP) capabilities within their RPA platform would lead to inefficiencies.

SOLUTION: Integrate ABBYY technology for an end-to-end solution
Deloitte and UiPath re-engaged the Accounts Payable team and began to prove the value of an IDP solution. Deloitte analyzed the current process and designed the future process prior to implementing a solution that could be scaled and reused. With the increasing sophistication of technology, Deutsche Post DHL Group was able to benefit from an intelligent invoice processing proof of concept, which could be applied to a number of different document types.
The IDP solution captures invoices using UiPath. It then extracts, classifies, and validates invoice data using ABBYY FlexiCapture, an enterprise-scaled IDP platform that brings together industry-leading capabilities including natural language processing (NLP), machine learning, and advanced recognition. If there is data that can't be matched, it goes for verification by a human and has the points that need to be checked clearly highlighted, requiring minimal effort. The invoice is then processed in the enterprise resource planning (ERP) system using UiPath.
SUCCESS: Deutsche Post DHL Group standardizes global AP processes
Impact
Automatically processed thousands of invoices from 124 different vendors
Extracted 98.9% of Dutch and English characters correctly
Reduced errors and increased productivity 
Intelligent automation with ABBYY, across several departments, resulted in a 70% increase in efficiency
To learn more, watch the client interview video here.
Path forward
Investigating a global roll-out plan for invoice processing
Exploring the potential for additional IDP opportunities such as proof of delivery and sales orders
Schedule a demo to see how ABBYY can help your supply chain organization achieve operational resilience through process optimization.
Subscribe for blog updates
Your subscription was successful! Kindly check your mailbox and confirm your subscription. If you don't see the email within a few minutes, check the spam/junk folder.
Your subscription was successful!