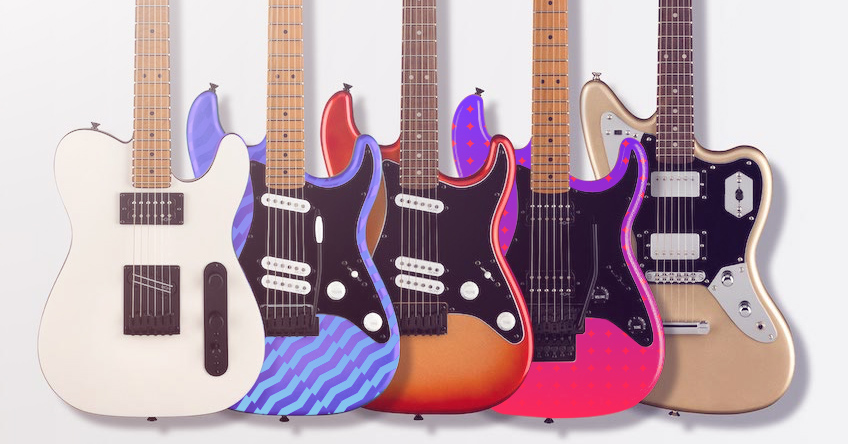 Using its AI-based tools to extract PDFs, capture data from a variety of formats and languages, and extract a diverse range of fields, ABBYY succeeded in automating Fender's entire invoicing process— increasing employees' productivity and making invoice processing time 81 percent faster.
If you're in manufacturing, you know that tasks are very monotonous and employees in the industry become bored quickly. As evidence, a 2018 National Safety Council (NSC) survey report reveals that two-thirds of the U.S. workforce suffers from job fatigue. In other words, nearly 107 million out of 160 million U.S. workers are affected by job fatigue.
The same study found that fatigued workers tend to make more mistakes and become less productive, not to mention their psychological state affects their safety. Unfortunately, many of these fatigued workers come from safety-critical industries such as transportation, construction, manufacturing, and utilities.
The reaction of companies to this kind of situation is different. Some choose to ignore the threat until the company takes a hit. And others prefer to quickly find a solution that not only keeps the company alive, but also makes employees happy.
Fender is one of those companies. In this article, we share how, by relying on ABBYY, Fender automated its workload and increased productivity with its employees.
Quick facts about Fender
Fender is a company that manufactures and supplies string instruments, electric guitars, Stratocasters, guitar amplifiers, and pedals. The company was founded in 1946 by Leo Fender.
Fender is headquartered in Los Angeles, California. Fender has sales of $925 million and employs 2,790 people.
Fender's major competitors are Yamaha, Gibson, and Taylor.
As of August 2019, Fender has 3.4 million fans on Facebook and more than 600,000 on Twitter.
Inside Fender's core problems
In any business, it is essential to pay attention to the accounts payable process: if a problem occurs during this process, the entire business is at risk. The accounts payable process has a significant impact on a company's cash flow. Streamlining this process also helps maintain good relations with suppliers, which can be advantageous for the company.
At Fender, staff previously manually moved vendor emails containing invoices into folders and then entered them into SAP, creating a very fallible process.
Here are some of the limitations with this type of manual process:
Manual data entry
A typical accounts payable procedure includes entering the details of a supplier invoice, having it approved, and then making payment. If manual data entry occurs at each step, the risk of errors increases, which can lead to incorrect calculations and payments and negatively impact the company's finances. To find and correct errors, you will need to scan your spreadsheets manually until you notice them.
Vendor Invoice Management
When you have a lot of purchase orders and incoming invoices from your suppliers, it can be easy to lose track of invoices and their due dates. When you find that you have lost an invoice, you can talk to your vendor and ask them to resend it. However, this only works if you find that invoices are missing. In this case, your business is at risk because you are on bad terms with your suppliers.
Slow and inefficient processing
Manual processing of your accounts payable can be time-consuming and if your internal process is not efficient, the results may be less than desirable. For example, in a mid-sized company, you may have two or more employees who need to approve a supplier's invoice before the payment is processed. If they have to send the invoice in person or by e-mail, these approvals will take time. By the time the invoice is paid, you may have missed an early payment discount or even accumulated a late payment penalty.
At Fender, more than 2,000 suppliers have sent invoices in different layouts and languages. It had become almost chaotic to manually manage such a large volume of files while trying to concentrate on other tasks. And that's when ABBYY came to Fender's rescue with advanced tech solutions.
How ABBYY addressed the issue
ABBYY, an intelligent automation company, provides organizations with access to valuable, but often hard-to-get information about their business that enables true business transformation. ABBYY's intelligent document processing (IDP) platform is designed to meet the needs of today's complex digital enterprise.
To help Fender address its concerns, the experts at ABBYY implemented a number of solutions to help them achieve the company's goals of:
Making the accounts payable process more flexible, less expensive, and less burdensome
Making the company more efficient by reassigning employees to other more important tasks
Making sure that all parties involved - customers, employees, executives – are happy.
ABBYY's IDP solutions bring together the best natural language processing (NLP), machine learning, and advanced recognition capabilities into a single enterprise-wide platform to process all types of documents.
The ABBYY platform automates the entire invoicing process of Fender. It extracts PDFs, captures data in a variety of formats and languages, and extracts a wide range of fields from various documents.
After capturing, extracting, and analyzing data from classification, the data passes through a verification stage where nearly 80% of documents pass through without human contact. Invoices that don't are difficult to understand, even for a human processor.
The documents are then passed to a UiPath robot so that the flows process is seamlessly passed to SAP.
We were looking for a solution that allowed us to not only reduce the time needed to process vendor invoices, but one that improved our payment flow. Luckily, ABBYY's unique platform has an amazing ability to learn and pick out the right data from our invoices. The efficiency of ABBYY has allowed our team to work on other projects to keep Accounts Payable as current as the needs of our business change.
Michele Sease, Finance Manager, Fender Musical Instruments Corporation
What are the end results?
With ABBYY, Fender was able to automate the accounts payable process, increase employee productivity, and reduce the time spent responding to inquiries.
Staff time is now redirected to activities that optimize operations and enhance the customer experience.
Efficiency and accuracy have been significantly improved, and supplier invoice processing time has been reduced.
Financial and human resources are used efficiently.
Ready to embrace digital transformation and grow your business? Talk to one of our experts.
Subscribe for blog updates
Your subscription was successful! Kindly check your mailbox and confirm your subscription. If you don't see the email within a few minutes, check the spam/junk folder.
Your subscription was successful!