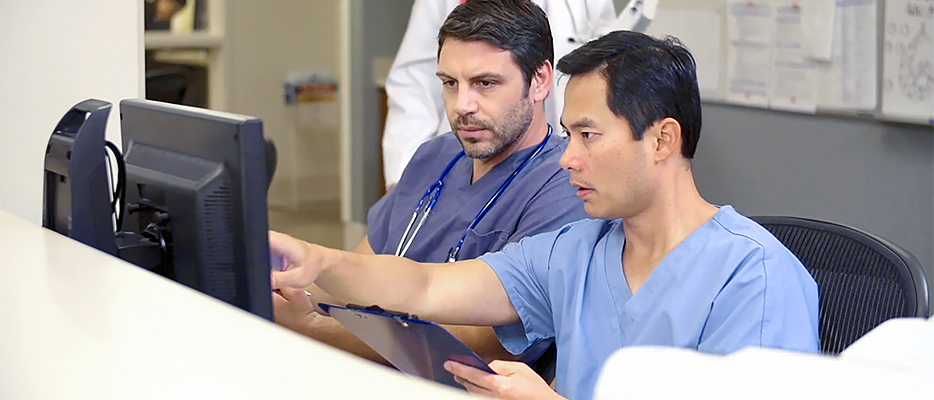 Industry leaders like athenahealth represent the real world of innovation in healthcare and patient information management. ABBYY is proud to be the technology partner helping athenahealth embrace and leverage digital transformation. Together, we are developing systems that bridge the gap between unstructured paper and personal healthcare information.  Through digital transformation technologies, services, and solutions, faxed patient data no longer remains a barrier to connecting patients to their doctors, while lowering costs and providing dramatically better healthcare services between EHR and other backend systems.
Faxed patient data remains dominant
Despite the popular notion of "digital transformation," the truth is that faxing remains the dominant method of communication between health plans, providers and patients.
According to Fuchang Yin, staff developer at athenahealth, that isn't expected to change any time soon.
"Everyone wants to go from fax to digital, but the reality for us is that paper volume is increasing with our growth. I don't see a revolution in the next 3-5 years, so we must continue to remain flexible and scalable."
Communicating between EHRs and other healthcare systems
Extraordinary amounts of information are exchanged between patients, providers, pharmacies, labs, hospitals, insurance companies, and the government during compliant patient care.
The challenge at athenahealth is managing both the volume and complexity of over 55,000,000 patient records. While we'd like to think that innovations in online and mobile technologies make dealing with all this confidential and sensitive information easy, the fact is that the opposite is often true. The disparate systems between institutions rarely work together as seamlessly as you'd think.
In most situations, this inability to communicate is often overcome with fax.
The volume of faxed paper is bewildering. At athenahealth the plan interacts with 80,000 healthcare providers and processes approximately 250,000 faxes every single day, making their workflow anything but paperless.
While expensive and slow, fax still remains the most reliable form of communication when it comes to staying compliant.  As a result, patients suffer from poor communication, higher costs, and critical errors in their personal healthcare files.
How EHRs and digital transformation work together
Using ABBYY FineReader, athenahealth now digitizes over 4,000,000 pages of personal patient data and information every week. By automating the process, case management teams gain access critical records sooner because patient information that was previously locked on faxed paper is now automatically uploaded into their EHR system.
This automated process results in faster response times between institutions, reduced operating costs, and increased patient satisfaction.
athenahealth has put into place systems that recognize the ongoing reliance on faxing, but successfully automates the workflow in ways that drive true improvements. They are just one example of healthcare organizations that are driving innovation in healthcare through digital transformation by taking advantage of advanced data capture and natural language processing capabilities from ABBYY.
Subscribe for blog updates
Your subscription was successful! Kindly check your mailbox and confirm your subscription. If you don't see the email within a few minutes, check the spam/junk folder.
Your subscription was successful!