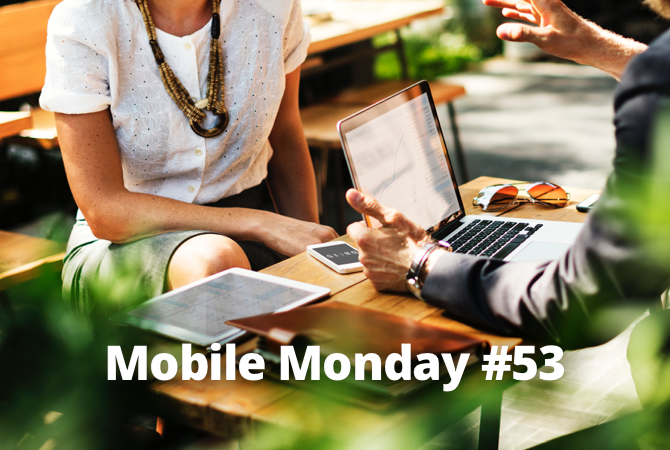 Our smartphones have become so smart that we now use them as music players, phones, and even computers. Users don't even suspect what their device can do for them. We'll reveal some lifehacks and also send a document from FineReader PDF Mobile.
iOS Tips: Some Tricks and Hacks for Your iPhone
Here's some iPhone hacks that really surprised us. We hope you find them useful.
Burst mode
This is a useful feature in the Camera app which Apple seems to think does not deserve a special mention. To take a series of pictures continuously, tap and hold the shutter release button or press and hold the volume button (which also serves a the shutter release when). Keep holding either button while the phone is taking a series of pictures. You can use this burst mode for fast-moving subjects or if you like to pick the best picture from a series.
iOS hack: moving the cursor with a trackpad
Another feature that Apple introduced in iOS 12 without publicizing it too much is the ability to turn your keypad into a trackpad. "Yeah, but you need 3D Touch for this to work!" we hear you say. Here's the good news: the feature is also available to owners of iPhone 5S and SE if they update their devices to the latest iOS version. To activate trackpad mode, simply tap and hold the spacebar briefly, no 3D Touch required!  Handy, eh?
Quick currency conversions
No need to install any apps from App Store to convert dollars to pounds or euros to yens, because your iPhone already knows the latest exchange rates. Swipe up to open the Spotlight search screen and type your query in the search box.
Restoring recently closed tabs in Safari
Ever closed a useful Safari tab by accident? Viewing recently closed tabs on the iPhone is even less of a hassle than in most desktop browsers. Tap the "pages" button in the bottom right corner and then tap the "plus" icon. A list of recently closed tabs will be displayed.
Opening a link in a new tab
There are two ways to do this. Everybody knows the first one: long-tap the link, then tap Open in New Tab. The alternative, and faster, method consists in simply tapping the link with two fingers.
Typing non-letter characters
If your text contains numbers or special symbols, here's a trick you can use. When you need to enter a number or symbol, linger your finder on the 123 button and, keeping your finger pressed to the screen, slide it to the desired digit or symbol. The keyboard will then automatically return to letters mode.
Jumping back to the first line on the page
If you need to get back to the beginning of a long article, there's no need to scroll up and up and up. Simply tap anywhere at the top of the screen (next to the clock), and you will be immediately taken to the start of the page.
Using a timer to stop music or videos
Many of us like to listen to some music or watch the latest episode of our favourite series before falling sleep. But if your phone keeps on playing all night, you will end up with an empty battery in the morning. This can be prevented by setting up the standard iPhone timer to stop the music or video player after a certain period of time. Simple specify a length of time, tap When Timer Ends, and choose Stop Playing.
Snooze
Who likes to get up early? Even an extra 9 minutes of sleep can be very welcome (that's the default snooze time in our iPhones). But you don't need to fumble for the Snooze button while half asleep. Simply press the lock or volume button to snatch a few more minutes.
Hiding your photos
Sometimes you will want to hand over your phone to your friends or colleagues so they can view your holiday snapshots or videos you have taken at the gig last night. But there may be photos on your phone that you want to keep private. In the Photos app, select the pictures or videos you don't want to show to your friends and tap Share. Then tap the Hide icon at the bottom of the menu. All your private photos and videos will be placed into a separate album folder called "Hidden".
Android Tips: Some Tricks and Hacks for Your Android Device
Now for some lesser known Android hacks. If you are a seasoned user, you'll no doubt know many of them, but Android newbies also have a right to know. So here goes.
Fast way to open the Settings menu
All Android users are familiar with the pull-down bar that contains notifications. To open the settings, swipe down twice—first you'll see your notifications and then you'll see the settings. There's also a faster way to get to the settings: simply use two fingers to pull down the bar.
Hidden games
Did you know there are a couple of Easter eggs hidden in your OS?
For the first one, tap Settings → About phone → Software information and quickly tap on Android version until you see a small circle or other icon at the centre of the screen. Quickly tap that circle or icon a couple of times (the last tap must be a bit longish). Note that the names of the menu items and the shape of the icon will vary depending on your Android version and phone manufacturer.
After all these manipulations, you should see a game similar to Flappy Bird. Users of Galaxy S9 running Android 8.0 will see a funny octopus which can be moved about the screen, with its tentacles flapping about. Other manufacturers may well have hidden some other Easter eggs in their Android modifications.
The second game is hidden in Google Chrome. Turn off your Internet connection, open Chrome, and tap the little dinosaur that appears when Chrome can't connect to the Internet. This will start a fun game where you need to tap the screen to jump over obstacles.
Fast way to disable notifications
Sometimes you will want to block notifications from a certain app. This can be done by long-tapping the latest notification from that app. A small menu will pop up, where you need to tap App Info and clear the Show notifications box.
Developer's mode
To be able to perform certain actions on your Android phone, you need developer's permissions. To get these permissions, tap Settings → About Phone → Software information and tap the Build number item several times.
A new menu item will become available in Settings, named differently on different phone models. Look out for something like Developer options or Developer mode.
In this mode, you can change how your apps behave, display the processor load at the top of the screen, visualize taps, change the positions of toggles, change the speed and length of animations, or disable animations altogether for a more responsive interface.
Quick mute
To mute your phone, you don't have to keep pressing the volume button until the scale reaches 0. Simply press the volume button once and then tap the loudspeaker icon that appears on the left of the screen. This method can also be used to return the volume back to its original setting.
Safe mode
Most Windows users will be familiar with the Safe mode. A similar mode is available on Android devices. It is useful if your device gets infected with a virus, for example. In safe mode, all apps become inactive and can only be deleted. To switch to safe mode, press and hold the power button and then tap and hold the Power Off item for a couple of seconds. The system will ask you if you want to switch to safe mode.
To return to normal operation mode, reboot the phone.
ABBYY Tip: Fast Way to E-mail Documents
ABBYY FineReader PDF Mobile  is an ideal app for storing document scans. Some services may ask you to provide a scan of your passport in order to register. We have created a short video to show you how you can easily send documents from your iPad using drag-and-drop and Siri.
Please see this newsletter for more about the drag-and-drop feature. And here we told you what Siri can do for you.
App of the Week: Google Maps
Google Maps is arguably one of the world's most popular map services. But it also includes a very cool feature that many users seem to be unaware of. We ourselves use it a lot and think that you, too, will find it useful.
In Google Maps, you can download selected map areas for offline viewing. For example, if you are going on a trip to some small town, you can select the respective area on the map and download it onto your phone. Or, when going on holiday, you can download the surrounding area of your hotel  so that you always know where to find the nearest corner shop or other POI not far from where you are staying.
You can use this hack to have desired maps on your phone even when there's no Internet connection. It will also save your phone memory, because you won't need to download huge maps of entire countries or cities.
Google Maps is available on iOS and Android.
That's about it from us for today. Until next Monday!
Subscribe to our newsletter
Enter email and get FineReader PDF Mobile with 1 month premium for free!
Your subscription was successful! Kindly check your mailbox and confirm your subscription. If you don't see the email within a few minutes, check the spam/junk folder.
Your subscription was successful!