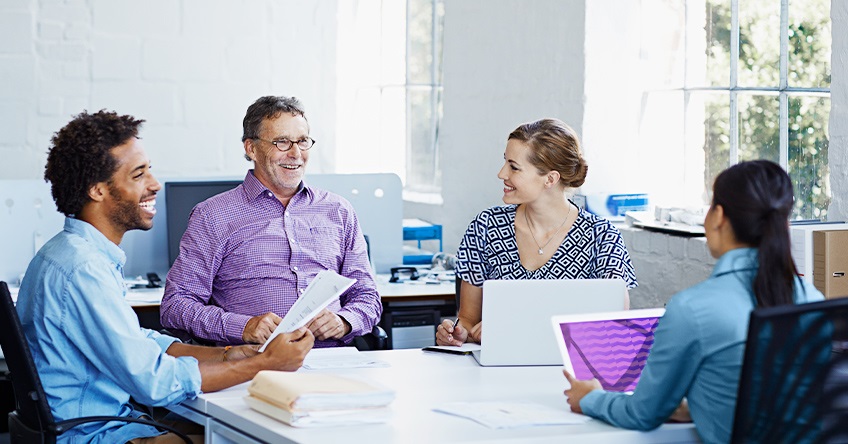 As we march full steam ahead into 2022, we couldn't help but reflect on how intelligent process automation technology enabled companies to pivot, grow, and focus on their digital transformation journeys. From big product announcements to thought-provoking pieces, we had several great articles that unlocked tips and insight to help organizations accelerate their business growth.
Here are our most read articles of 2021 that provide context to the progress made and issues facing organizations.
1. Healthcare Global Magazine: ABBYY's New No-Code AI Technology Could Be a Game Changer
Healthcare Global featured our big announcement of the ABBYY Marketplace & Vantage, which helps healthcare organizations speed up digital transformation. "It's a gamechanger for healthcare orgs, as it enables users to digitize their operations without having to rely on IT departments or need advanced IT skills."
2. ABBYY Blog: Amidst the Great Resignation, 52% of employees believe AI skills will make their job easier, according to ABBYY survey
Employees want to feel empowered through work that matters, such as building meaningful customer relations, rather than spending time manually searching for information. Yet, the inability to access data in documents is leading to delays in completing processes, increased manual handling, errors and poor customer experience. Read what 4,000 respondents worldwide said are their document challenges and how no-code Intelligent Document Processing and document skills can make working with documents easier, and happier employees.
3. CMSWire: ABBYY Reaffirms Its Digital Transformation Cred & More News
In David Roe's roundup of tech news on CMSWire, he included our news about the release of ABBYY Marketplace and Vantage. "These releases underline the company's credentials as a major digital transformation tech player."
4. Analytics Insight: How CIOs Can Get the Most ROI from Digital Transformation Budgets
While technology is quickly changing the nature of business, its investment processes haven't always maintained the same rate of progress. ABBYY's Chief Innovation Officer (CIO) Anthony Macciola shares why CIOs need to rethink technology budgeting, how to get the most return on investment (ROI) from it, prioritize their digital investments, and 3 ways CIOs can achieve all of this in his article for Analytics Insight.
5. Supply & Demand Chain Executive: AP Automation: The Key to Long-Term Financial Health in the Supply Chain
This article highlighted to supply chain leaders the reasons why accounts payable (AP) automation hasn't been completed, including fear of taking on the project, loss of control, not having the IT staff to carry it out, and integrating with current systems. We explain how they can make a business case for AP automation, how to select the right technology, and how to measure its ROI.
6. KMWorld: KMWorld Readers' Choice Award 2021 Winners
Last year, our Intelligent Document Processing platform, ABBYY Vantage, was recognized by KMWorld among the Trend-Setting Products of 2021. Its readers also voted and honored Vantage with the KMWorld Reader's Choice Award for the "Best Cognitive Computing and AI" category! The annual awards put a spotlight on the innovative and dependable products and services that KMWorld readers depend on and are voted on by the public.
As the stakes get higher for information-driven successes, businesses must make technology decisions from an increasingly diverse array of knowledge management offerings. The Readers' Choice Awards put the spotlight on innovative and dependable solutions and services that can help companies solve pressing challenges and take advantage of new opportunities.
Tom Hogan, Group Publisher at KMWorld
Subscribe for blog updates
Your subscription was successful! Kindly check your mailbox and confirm your subscription. If you don't see the email within a few minutes, check the spam/junk folder.
Your subscription was successful!