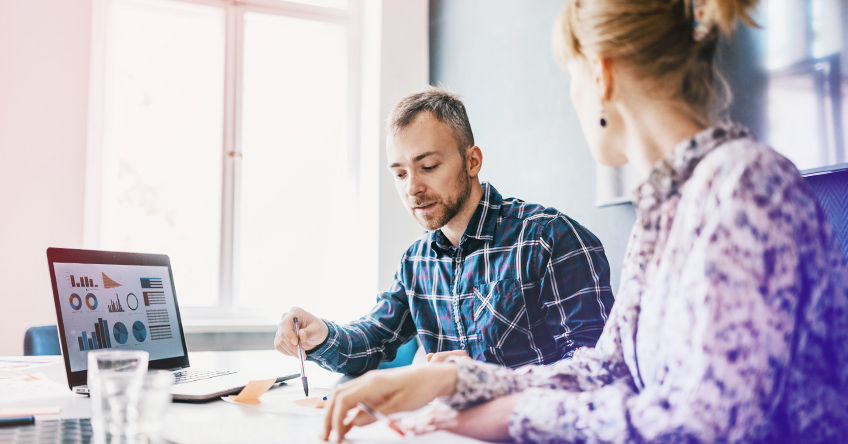 Fraudsters spent much of 2020 focused on intercepting government stimulus programs and upping their game to make illicit gains from enhanced unemployment benefits. There was also an increased focus on phishing attacks targeting "digital newbies, those who were previously inexperienced with online digital services and who were compelled to go online for services that were previously carried out in person.
With the attention now turned from the "shiny metal objects" that the pandemic presented fraudsters with, financial institutions must turn their attention to ensuring that 2021 doesn't reach new record highs for fraud while simultaneously creating proactive communication strategies to educate their new digital client base on strengthening security hygiene practices. However, the very same technology that is supposed to alleviate strained resources and reduce friction for these "digital newbies" may be the catalyst for allowing opportunistic criminals to carry out thousands of under-the-radar attacks.
Are you reducing friction for new account opening or opening doors for illicit actors?
Financial institutions are under pressure to deliver a seamless KYC compliance process and technology strategy in an increasingly competitive open banking marketplace. The goal for new account opening is to simplify the experience, as it can set the expectations for the banking relationship moving forward. However, easier processes have increased application fraud up to $2.7 billion with stolen or fake identities, according to a study by AITE Group.
Onboarding can often be the gateway to money laundering and other fraud because customer-facing workers are conducting transactions with people they've never seen and with documents they never physically handled, all while working from their computers at home. There may be gaps in the process that can create vulnerabilities for attacks because it involves many human touches. Also, fraudsters go through pains to ensure they know transaction limits and thresholds so that they can stay under the radar.
Know Your Customer (KYC) and tech strategy need to evolve
Chief information security officers (CISOs) and risk and compliance officers need to reimagine their KYC compliance strategy to ensure their fraud teams stay ahead of the fraudsters. KYC verification steps are often seen as customers' obstacles, adding friction, which creates churn, sending them towards the competition. As financial institutions race to be as frictionless as possible, security cannot be sacrificed.
Another area that can cause a great deal of friction is manual document review. Not only is it cumbersome and error-prone, it is expensive, with some estimates saying each document can cost as much as $1.25 to handle. And document scans are no obstacle for fraudsters, as there is an abundance of photoshopping services that easily create a document scan, and even offer to combine them with a real selfie picture.
Respond by raising your Digital Intelligence
To address the challenge of complying with Anti-money Laundering (AML) regulations, maintaining KYC compliance, and thwart the evolving threat from fraudsters, financial institutions need a multi-front battle plan that addresses people, processes, and documents. First, you must have a means of scrutinizing documents to detect the signs of attempted fraud. Second, you need visibility into processes that enables continuous monitoring for irregularities that could indicate fraudulent behaviors. Third, you need insight into the ways that people are interacting with the processes and the documents that could indicate suspicious behavior. This approach will arm financial institutions with the Digital Intelligence needed to protect their institutions both from fraud and from regulation violations.
Digital Intelligence is a new approach to KYC/AML, using the latest AI and machine learning technologies to deliver key capabilities that provide banks with the tools they need:
Validation of customer onboarding documents—both structured and unstructured—and their content at the point of entry
Intelligent extraction of content from those documents that can be validated and/or flagged as suspicious
Process discovery that reveals patterns of suspicious behavior between people and documents and gaps in processes that can create vulnerabilities for attack
When applied to fraud prevention, Digital Intelligence offers financial institutions the tools they need to meet compliance requirements and stay one step ahead of criminals while avoiding the pitfalls of manual approaches that cannot keep pace with or scale to meet the challenge.
Define your KYC plan and put it to action with ABBYY Digital Intelligence solutions. Learn more here.
Subscribe for blog updates
Your subscription was successful! Kindly check your mailbox and confirm your subscription. If you don't see the email within a few minutes, check the spam/junk folder.
Your subscription was successful!